Monster OctaChord, Alien Step Mutha, Roundels: Free Plugins of the Week
We continue our favorite picks from this year's KVR Developer Challenge with Monster OctaChord, a cool free plugin that spits out sets of related chords in various styles with a single click. Alien Step Mutha delivers mysterious, stepped multi-FX, and Roundels is a generative step sequencer that uses multiple Euclidean generators to create unique polyrhythms.
MonsterDAW Monster OctaChord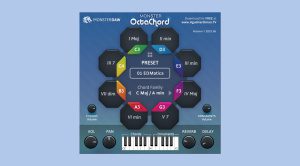 If music theory isn't your thing, coming up with interesting chords for your tracks can be a challenge. Monster OctaChord to the rescue! The plugin comes with a bunch of presets for various styles, each with a full set of chords for each scale degree. All you need to do is trigger the various chords using MIDI notes, and you'll be creating interesting chord patterns in no time. In addition, each preset also includes a set of embellishments to make it even more interesting.
Monster OctaChord is available for macOS and Windows in VST, VST3, and AU formats.
Witch Pig Alien Step Mutha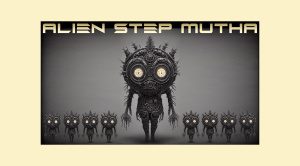 This terrifying family of extraterrestrial creatures is Witch Pig's entry to the KVR Developer Challenge. Alien Step Mutha serves up a tasty palette of stepped, modulated, noisy, and distorted multi-effects. You control it by moving the baby aliens around, which allows you to create a stepped sequence. Clicking on the mummy alien opens up a full set of eyeball controls with various parameters for tweaking. If this one doesn't win the challenge altogether, it surely deserves a special price for the GUI design.
Alien Step Mutha is available for macOS and Windows in VST3 and AU formats.
XiiixxiQ Roundels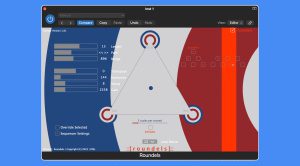 This Tricolore-styled free plugin is a non-linear, generative sequencer that uses three Euclidean rhythm generators to generate unique polyrhythms. The outputs of the three generators are summed and can be manipulated in various ways to create the final sequence. Roundels also offers a neat morphing feature that allows you to morph between three user-generated sequences – either manually, auto-animated, or automated in your DAW.
Roundels is available in VST3, AU, and LV2 formats for macOS.
Want more free plugins like Monster OctaChord, Alien Step Mutha, and Roundels? Check out our archive!
Videos about Monster OctaChord and other free plugins
Image Sources:
monsterdaw-monster-octachord: MonsterDAW
witch-pig-alien-step-mutha: Witch Pig
xiiixxiq-roundels: XiiixxiQ