Best free plug-ins this week: The Seductress, QRange and Vocal King
This week's collection of the best free plug-ins has it all: a complete tonewheel organ emulation, a linear phase equalizer and a vocal mixing plug-in. Here's The Seductress, QRange and Vocal King.
If you can't get enough of free plug-ins, check out our huge archives!
Planet Botch The Seductress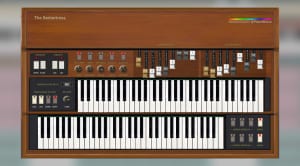 The Seductress is a complete Hammond Organ emulation in a free plug-in. According to the developer, it grew out of the Classic H plug-in from a few years back, but it's been significantly improved. The Seductress is fully synthesized (not sample-based) and models the intricacies of the famous tonewheel organ in great detail. You get two manuals with their own drawbar sets, the classic chorus/vibrato and percussion, and even a rotary speaker emulation and reverb.
The Seductress is a VST plug-in for Windows.
LKJB QRange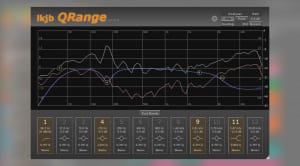 QRange is a free linear-phase equalizer designed for mastering and processing multi-mic recordings. The plug-in was designed by the same developer who created the analog-style Luftikus EQ. Contrary to Luftikus, QRange is designed to be completely transparent. It offers 12 bands, each of which can be used as a peak, shelf or cut filter. Each band also has a selection of routing modes (stereo, left, right, mid or side). There's also a pre or post spectrum analyzer so you can see what's going on.
QRange is available for Windows 7 or higher and macOS 10.7 or higher in VST, VST3 and AU formats.
JHudStudio Vocal King
Vocal King is a dynamics plug-in designed to help vocals and instruments sit better in the mix. The plug-in offers two single-knob compressors (Pres Comp and Final Comp). In between the two, you can use the Low Cut, Tighten, Bass and Crispy knobs to shape the frequency spectrum. It's not quite a complete vocal processing chain like the recently released Overloud Voice or AVA Vocal Flow , but a quick way to make some adjustments without getting too much into the details.
Vocal King is available for macOS 10.7 or higher and Windows 7 or higher in VST, VST3 and AU formats.
Image Sources:
planet-botch-the-seductress: Planet Botch
lkjb-qrange-free-plugin: LKJB
jhudstudio-vocal-king: JHudStudio