Best free plug-ins this week: Aether, ACM-3SA, and Organ
This week's collection of free plug-ins includes two excellent plug-ins for Linux users: Aether and ACM-3SA. We've also got a virtual tonewheel organ that also runs on Linux, as well as on macOS and Windows.
Head over to our archive for many more free plug-ins!
Dougal-s Aether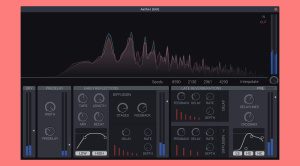 Aether is an algorithmic reverb plug-in in LV2 format for Linux systems. One look at the plug-ins beautiful GUI reveals that Aether comes with a good selection of parameters for adjusting the reverb. Both the early reflections and the reverb tail can be adjusted in great detail, and you can apply modulation. There's even a built-in spectrum analyzer that shows you exactly what's going on. If you're looking for a free, Linux-compatible reverb, this one should be on your list.
Aether is currently available as an LV2 plug-in for Linux. It's open-source, so you can also compile it for macOS and Windows if you're tech-savvy.
Applied Computer Music Technologies ACM-3SA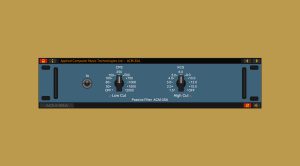 ACM-3SA by Applied Computer Music Technologies is obviously an emulation of the classic Pultec HLF-3C passive filter. The developer says that it emulates analog frequency response of the 12 dB/oct low cut and high cut filters in great detail. Use it to remove low-end rumble, hiss, or hum, while keeping the source material mostly intact. For the full Pultec experience, ACM also offers emulations of the two other famous processors (ACM-2SA and ACM-5SA) for GBP 45 each.
ACM-3SA is a VST and VST3 plug-in for Linux.
SocaLabs Organ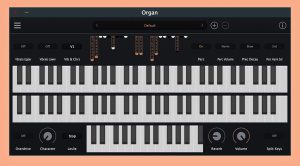 Organ by SocaLabs is a free emulation of a tonewheel organ for macOS, Windows, and Linux. In addition to separate drawbar sets for the upper and lower manuals, the plug-in also emulates the two drawbars for the bass pedals. Moreover, it includes the classic chorus/vibrato and percussion effects, as well as an overdrive and a reverb. And because no organ should be without a Leslie speaker, it's got that, too. Who could say no to a free organ?
Organ is available for macOS, Windows, and Linux in VST, VST3, and AU formats.
Videos about free plug-ins
Image Sources:
dougal-s-aether-01: Dougal-s
applied-computer-music-technologies-acm-3sa: Applied Computer Music Technologies
socalabs-organ-01: SocaLabs