Best free plug-ins this week: SQ8ROM, SevenDelay and KLANG
Sunday is the time for free plug-ins here at Gearnews, and we have some new goodies for you this week. Delve into the vintage glory of the Ensoniq SQ80 with SQ8ROM, create smooth stereo delays with SevenDelay and get experimental with the KLANG series from Cinematique Instruments.
If we've triggered your appetite, you can find many more free plug-ins in our archives.
Sample Science SQ8ROM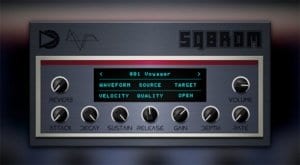 The Ensoniq SQ80 CrossWave Synthesizer is an icon of the late 1980s. Sample Science, maker of such illustrious instruments like Famidrums, AdlibXROM and Room Piano, is bringing the classic sounds to the modern age with the SQ8ROM plug-in. It should be noted that the samples don't come from an original Ensoniq SQ80, but rather from the SQ8L plug-in, which emulates the SQ80 but hasn't been updated in over a decade. SQ8ROM contains 168 SQ8L sounds. They can be edited with an amp envelope and an LFO. It also offers a reverb effect.
Sample Science SQ8ROM is compatible with Windows 7 and up (VST 32/64-bit, VST3 64-bit) and macOS High Sierra and up (VST, VST3, AU).
Download Sample Science SQ8ROM here.
Uhhyou SevenDelay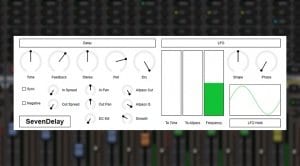 SevenDelay by Uhhyou is a "7th order Lagrange interpolated fractional delay". I have absolutely no idea what that means, but it sounds awesome! SevenDelay offers stereo offset and input / output spread controls, as well as an all-pass and high-pass filter. There's also an LFO which can modulate the delay time and filter frequency. You can change between normal, inverse, ping-pong and other panning continuously. The developer says that all parameters are smoothed, for which there is an adjustable smoothing parameter.
Uhhyou SevenDelay is available for Windows (32/64-bit) and Linux (!) as a VST3 plug-in.
Get Uhhyou SevenDelay here.
Cinematique Instruments KLANG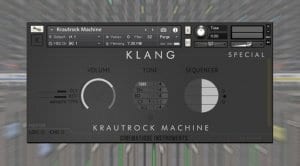 Cinematique Instruments recently celebrated its tenth birthday. To commemorate this event, the company announced a series of free Kontakt instruments called KLANG. Not unlike the awesome Spitfire Audio LABS series, Klang focuses on unconventional, but fascinating sounds that you don't get in standard sample libraries. Six KLANG instruments are available at the time of this writing: Krautrock Maschine, Neon Tube Buzz, Hammered Violin, Cloud Harmonics, Echolette Choir and Unstable Guitar. Cinematique Instruments plans to release a new one every month. Be sure to grab these! The demos are wonderful and these are the kind of sounds that can really add that special something to your next track or film score.
All Cinematique KLANG instruments require the full version of Native Instruments Kontakt 5.6.8 or later.
Get Cinematique Instruments KLANG here.
Image Sources:
Sample Science SQ8ROM: Sample Science
uhhyou-sevendelay: Uhhyou / Gearnews
Cinematique Instruments Klang: Cinematique Instruments / Gearnews