AMS Neve 1073 OPX: An 8-channel Neve preamp with USB and Dante audio
50 years of the iconic 1073 preamp
The famous Neve 1073 mic preamp has been reincarnated so many times that it takes quite some effort to produce something new and outstanding on the matter. Well, who else but AMS Neve to carry the torch on innovating Rupert Neve's timeless design?
To commemorate the 1073's 50-year anniversary (yes, the preamp is this old), AMS Neve introduced the 1073 OPX. This is a 2U-sized rack unit which packs eight remote-controlled mic/line preamps along with a plethora of modern analog and digital connections.
AMS Neve 1073 OPX – front panel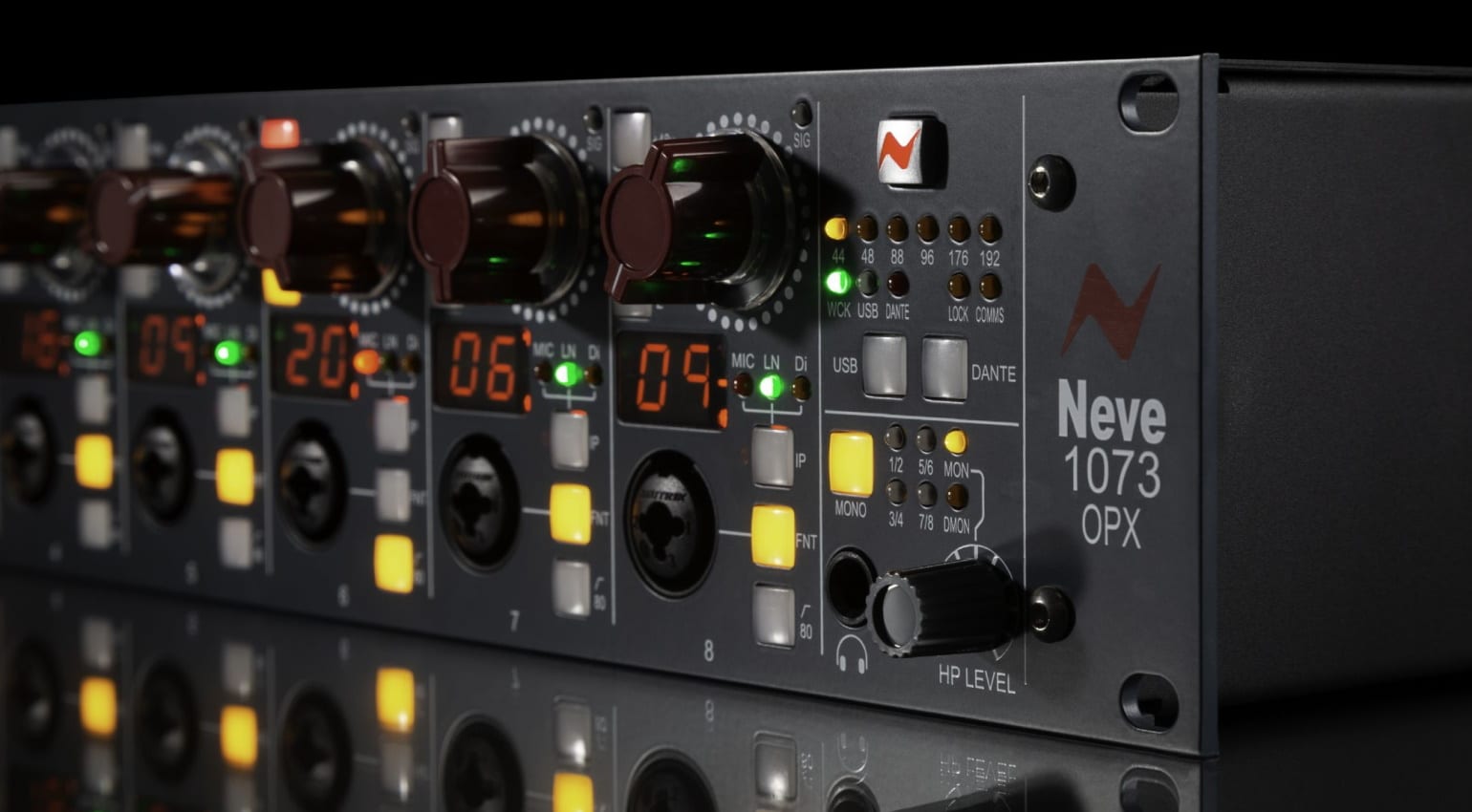 Each preamp has a Mic/Line/DI selector, a FNT button and an 80Hz cut button, along with a gain adjustment knob and digital gain display. There are three more buttons to each – +48v phantom power, -25dB pad, and Lo Z. On the front, you will also find a single headphone output, a mono switch, and USB / Dante activation buttons for remote control over USB or Dante network.
AMS Neve 1073 OPX – rear panel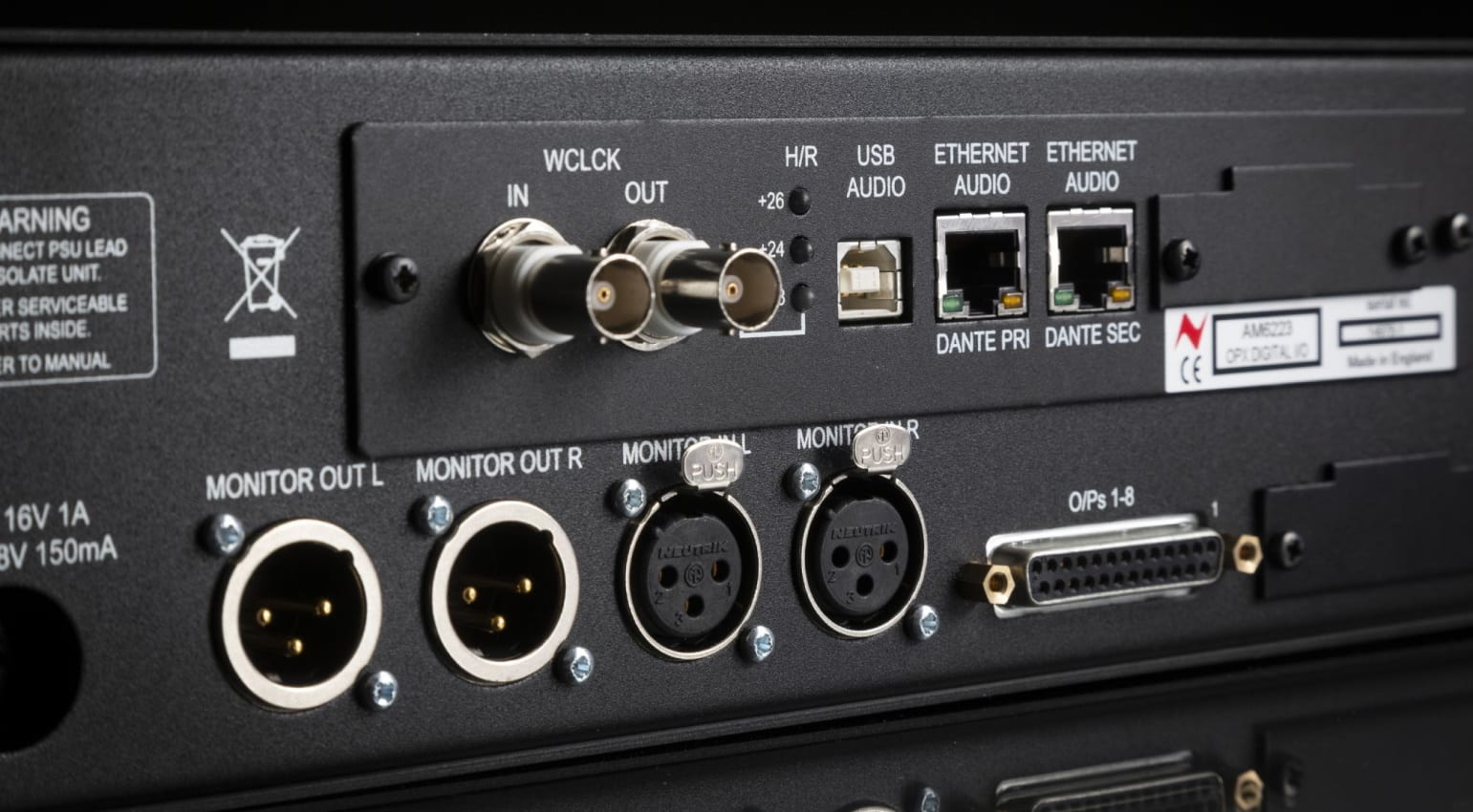 The rear panel is no less busy. A pair of balanced monitor outputs on XLR connectors, a pair of balanced monitor inputs on XLR connectors, a DB25 connector for line outputs 1 – 8, Word Clock I/O, USB audio port, and a pair of Dante ports (primary and secondary) for Ethernet audio. There are also card expansion bays next to the DB25 line output and Dante connectors.
USB/Dante audio interface
The 1073 OPX's connectivity enables its use as a standalone audio interface, complete with a zero-latency monitoring signal path. An optional digital I/O card adds mastering-grade converters with up to 192kHz/24-bit analog-to-digital conversion over USB. Thus, the 1073 OPX can be employed as a primary audio interface for your DAW, as well as a Primary and/or Secondary Dante interface for Audio-over-IP connections.
Price and availability
AMS Neve products always come at a cost, so the retail price of USD 3,695 shouldn't make anyone bat an eye. The optional digital I/O card is priced USD 995. Both can be bought as a bundle priced USD 4,295.
As a lower-priced alternative, engineers can turn to Focusrite's Dante-enabled ISA 828 MK2 8-channel preamp and its expansion cards. However, this preamp lacks USB audio functionality.
More information
Video
Image Sources:
neve-1073opx-hero: AMS Neve
neve-1073opx-back: AMS Neve