NAMM 2020: Focusrite Dante-fies its ISA preamps, adds new expansion cards
Heading to NAMM 2020, Focusrite has upgraded its Pro range of preamps and converters for rack installations with three new products:
ISA 828 MK2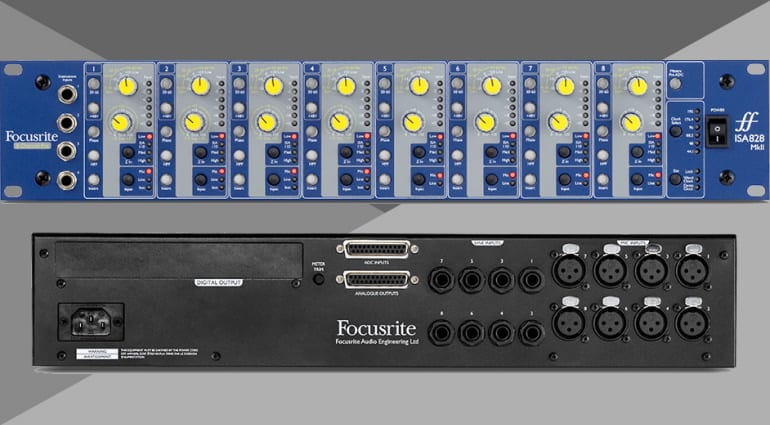 A formidable rackmount unit, the ISA 828MK2 features eight Focusrite preamps equipped with Lundahl LL1538 transformers for input drive and saturation. Each channel can be switched between mic/line, with the first four channels having instrument inputs as well. Furthermore, each preamp has variable input impedance for sonic variety. For example, the ISA 110 setting replicates the original Focusrite mic preamp's input impedance. Regardless of choice, the mic pres offer up to 80dB of gain on tap, HP filters fixed at 75Hz and 18dB/octave rol-off, six-segment LED meters and switchable insert points on the rear panel to integrate outboard.
Price – EUR 2825
ISA ADN8 expansion card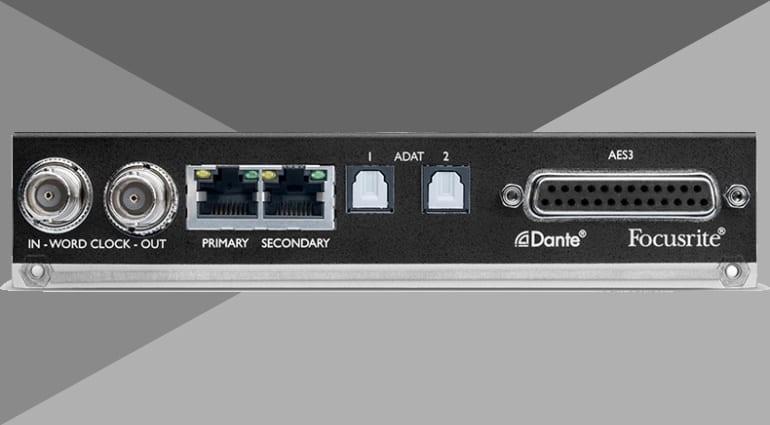 An optional ISA ADN8 expansion card adds Dante, ADAT and AES3 digital outputs with conversion of up to 24-bit/192kHz. Compatible with the ISA 428MK2 and ISA 828MK2, it has primary and secondary RJ45 Dante outputs, an AES59 DB25 connector for AES3 output, two TOSLINK connectors for ADAT output and Word Clock I/O on BNC connectors. This way, the Dante network can be synchronized to a master clock or external equipment can be synchronized to the Dante network.
Price – EUR 660
ISA ADN2 A-D Card with Dante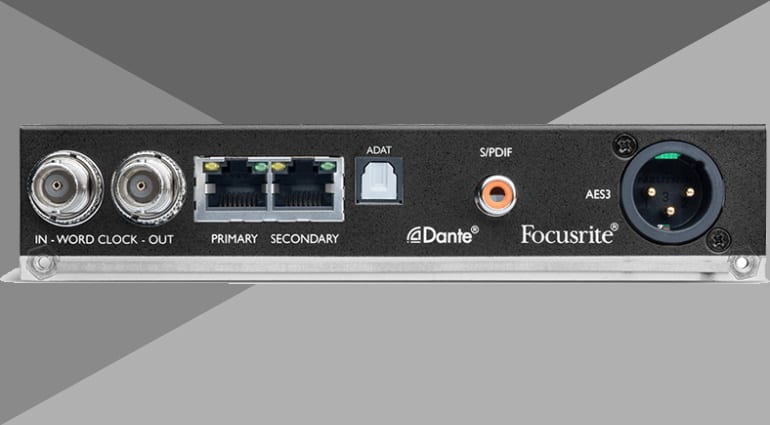 This optional expansion card endows the ISA One mic preamp with Word Clock, Dante, ADAT, S/PDIF and AES3 connections at sample rates up to 192kHz in 24-bit resolution. The card features primary and secondary RJ45 Dante outputs, an AES 3 output on XLR connector, TOSLINK connectors for S/PDIF output, and Word Clock I/O on BNC.
Price – EUR 486
More information
Image Sources:
ISA-828MK2: Focusrite
ISA ADN8: Focusrite
ISA ADN2: Focusrite