The best studio monitors under EUR 500 per pair: Our top 7 budget speakers
Seven budget monitors that punch above their weight
With affordable audio interfaces and DAWs going free or low-cost, what may be missing from your setup is a pair of decent studio monitors. In this article, we will give you plenty of options for active studio monitors priced below EUR 500 per pair. This way, you can get your audio monitoring sorted without breaking the proverbial bank!
The best studio monitors under EUR 500 per pair
What a good studio monitor does is help you make the right decisions when recording, mixing, and mastering. As monitors do not color the sound in any tangible ways and offer a honest representation of what your audio really sounds like, the result will comfortably translate across a wide range of audio playback setups – speakers, mobile devices, PA systems, and so on.
Making the right choice depends on the limits of your room as well as personal taste. The smaller your studio room, the smaller your monitors should be in order to have their sound unaltered by room modes and reflections. As for personal taste, a choice of shapes and colors is there so that your monitors look and feel right.
One more thing – if you shop through the affiliate links here, Gearnews will be credited with a small amount. This helps us immensely. Also, if you believe a certain model should be included or does not belong on this list, feel free to write to us in the comments section below! And now to our recommendations:
Presonus Eris E5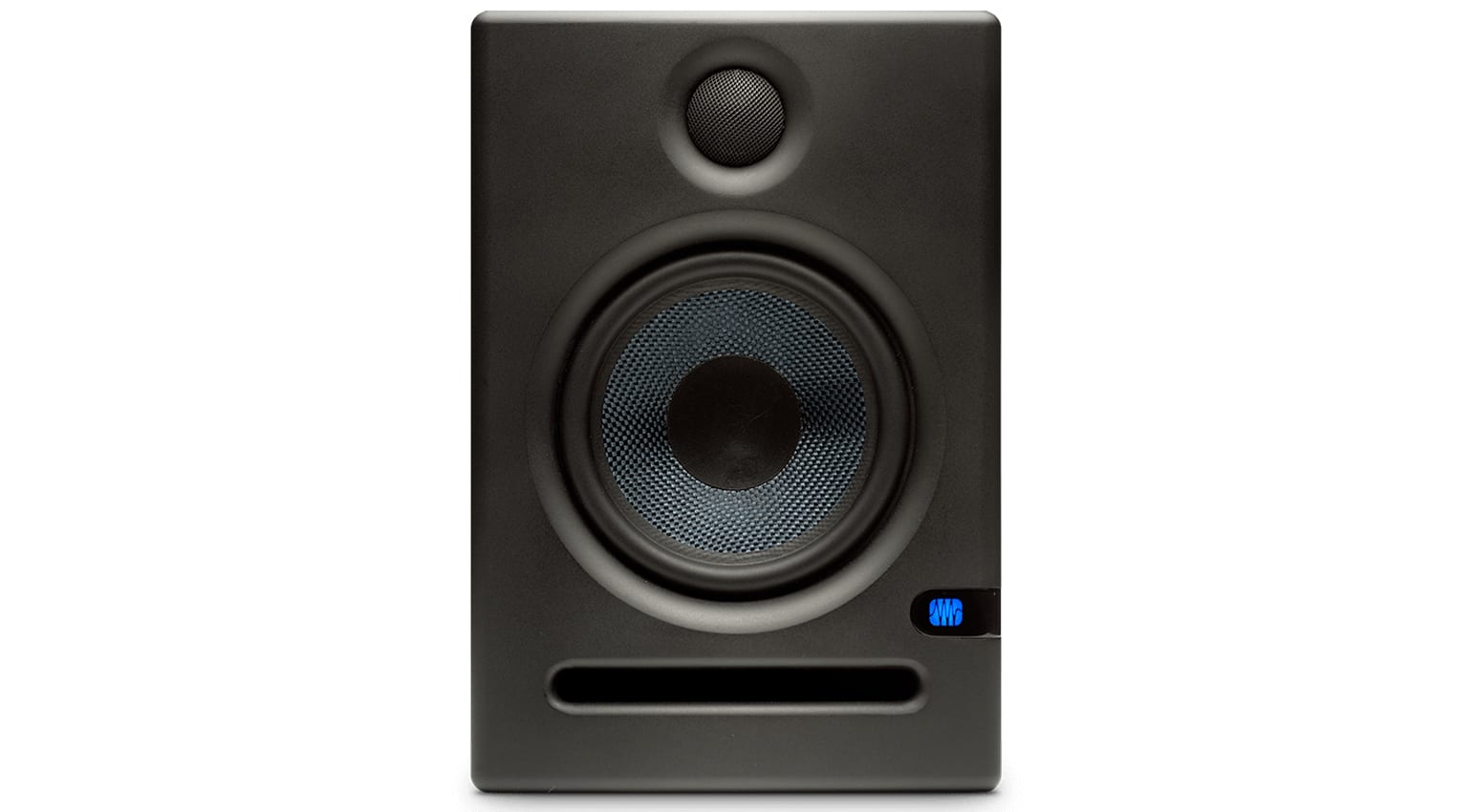 A pair of Presonus Eris E5 studio monitors can be yours for as low as EUR 209. In addition to XLR, jack, and RCA inputs, the E5 offers some adjustments on the back panel to tailor the sound to your room. You may also have a look at the Eris E5 XT, which offers a slightly extended bass reproduction and a wider 'sweet spot' for listening.
IK Multimedia iLoud Micro Monitor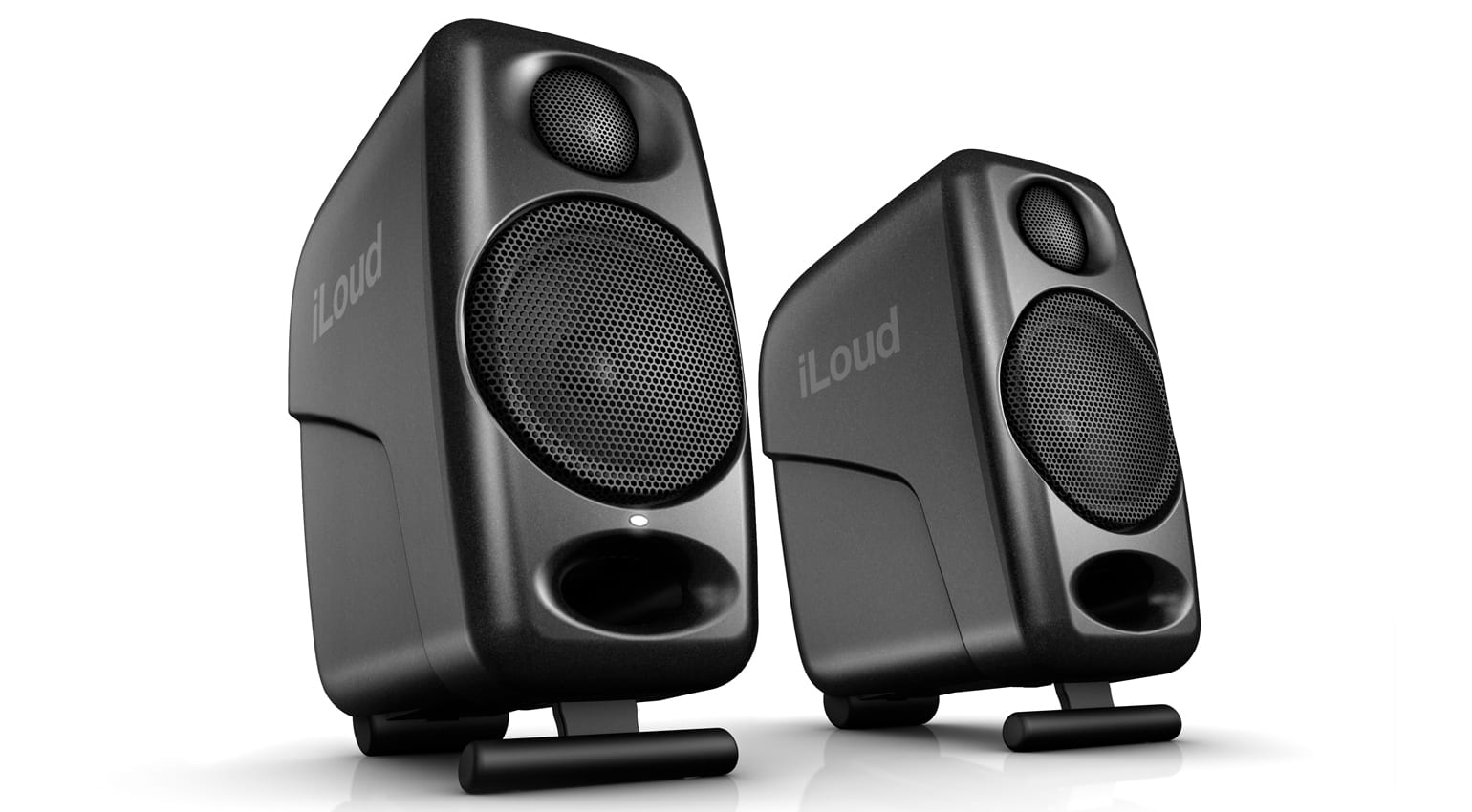 The IK Multimedia iLoud Micro monitors punch above their size, thanks to some DSP magic on IK Multimedia's part. Equally great as studio monitors and computer/laptop playback speakers, they connect over RCA and Bluetooth and offer a flat frequency response with impressive bass output.
Kali Audio LP-6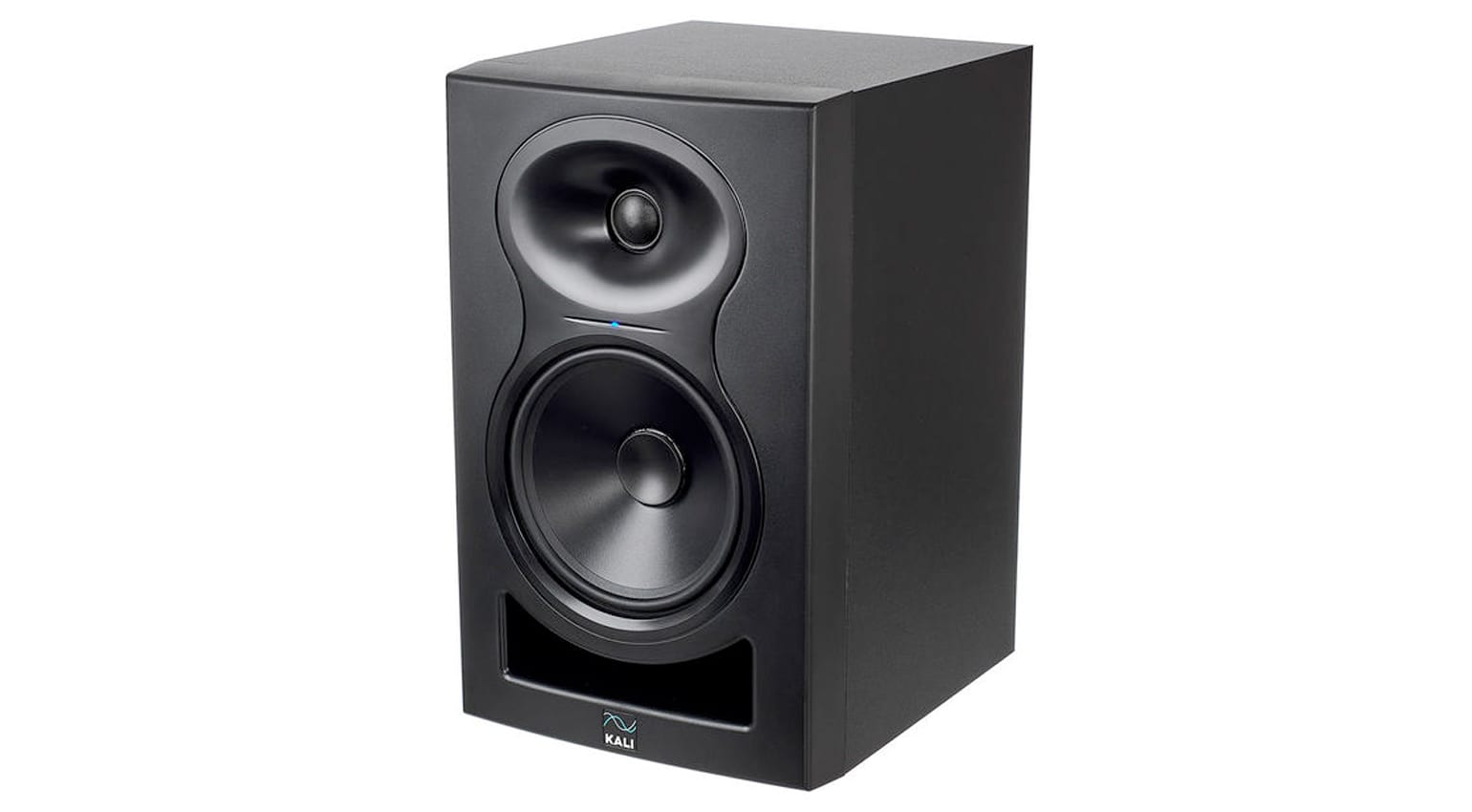 Formed by former JBL personel, Kali Audio offer very good monitors at quite reasonable prices. The LP-6 is a very convincing model with proper value for money – great sound, decent bass, and wide sweet spot. Additionally, there are RCA, XLR, and jack inputs on the rear panel. Finally, there are switches to compensate for deficiencies in the frequency response.
JBL 306P MKII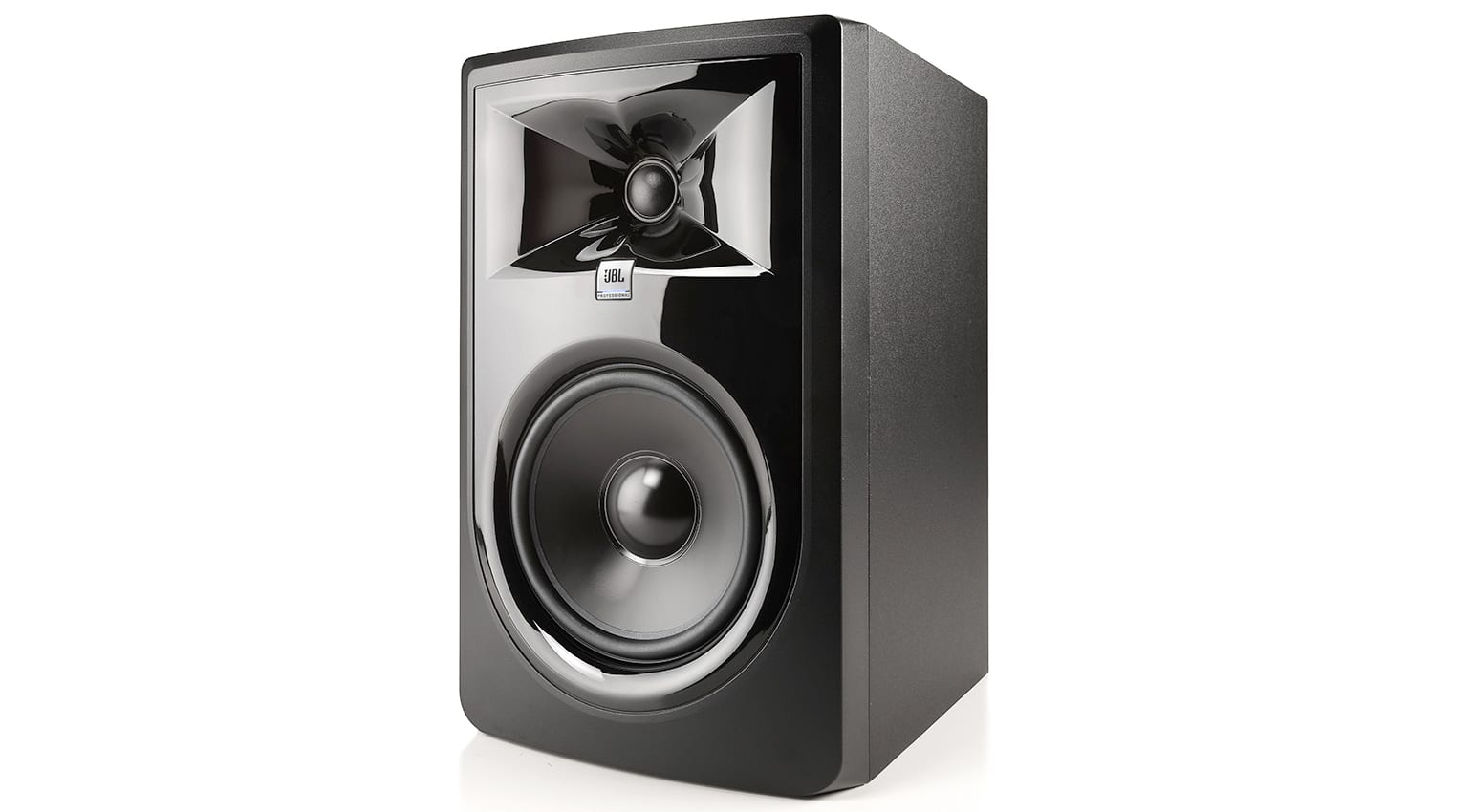 The first-generation JBLs earned their praise as some of the best and true-sounding studio monitors in their price range. The MKII versions improve bass reproduction, frequency response, and stereo width. Our choice would be the 6-inch 306P MKII, but if 5-inch woofers are sufficient, you can easily go with the 305P MKII* and save some cash. Likewise, if you have the room to spare, the 308P MKII* offers an 8-inch woofer. All three sizes have XLR and jack connections as well as basic room adaptation options.
ADAM Audio T5V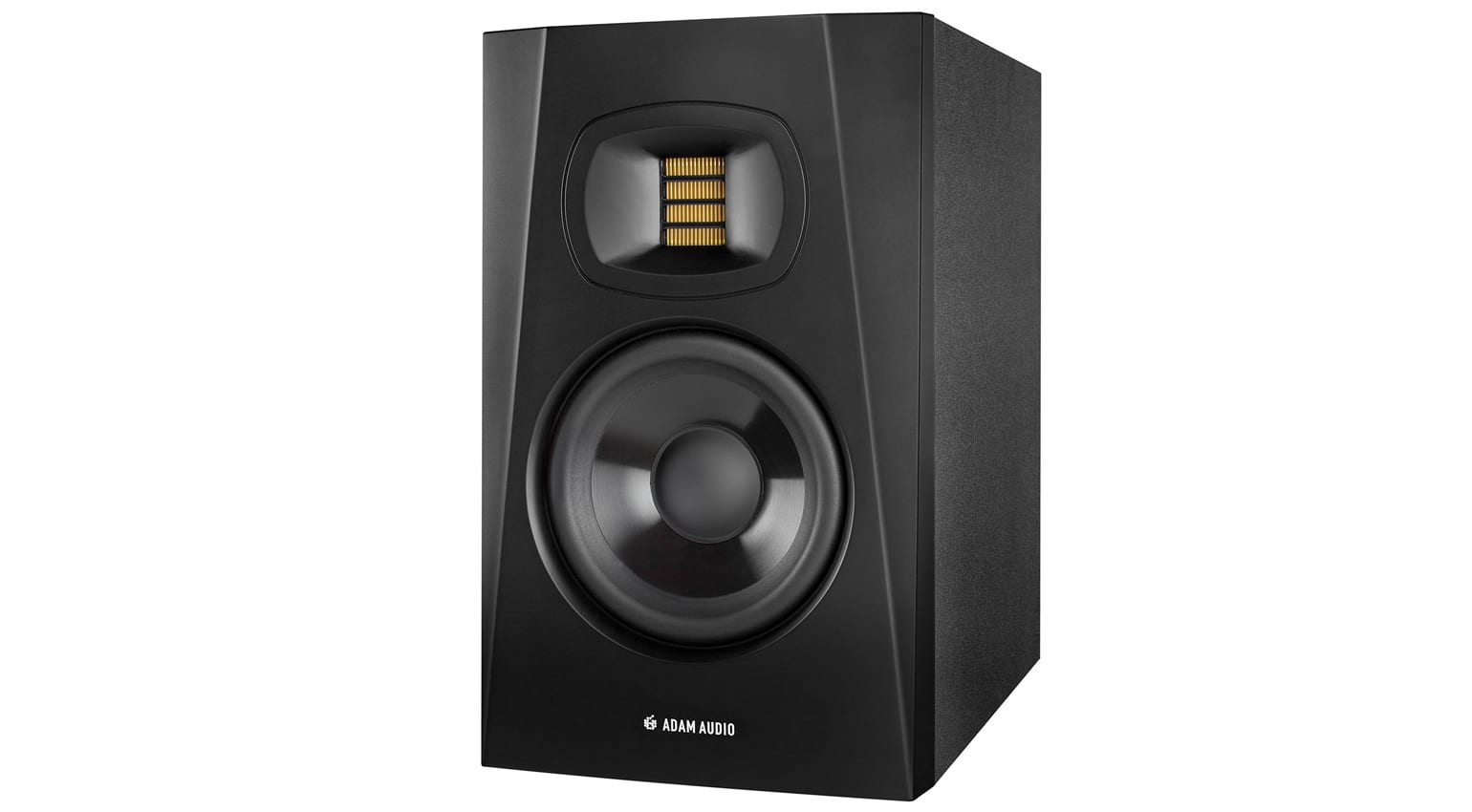 The T5V features Adam's Accelerated Ribbon Tweeters for better high frequency reproduction. The rest of the configuration is on point as well, given the price. Room adjustment options, XLR/RCA inputs, and a classic Adam Audio look and feel. A pair will set you back just EUR 310, which is insane for the reproduction quality you're getting here.
KRK Rokit RP7 G4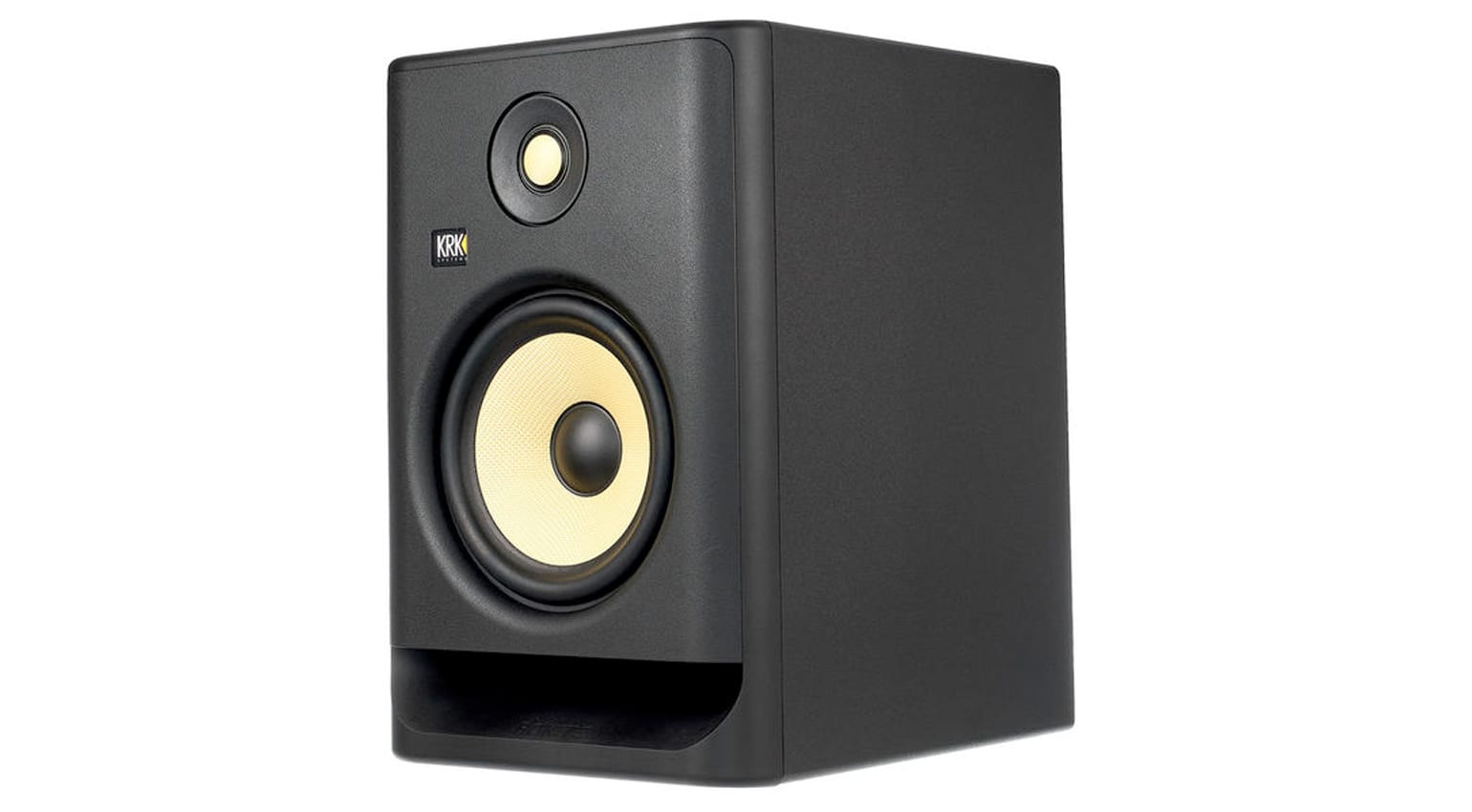 With their yellow membranes, KRK monitors cannot be mistaken for anything else. Spanning four generations, the Rokit series offer enhanced DSP-controlled room correction options with a display providing feedback, preset functionality, and app support. Due to the extended bass response, Rokits are favorites among electronic music producers. Bear in mind, though, that the cheaper RP5 G4* also pack a punch and sound very balanced across the frequency range.
Yamaha HS 7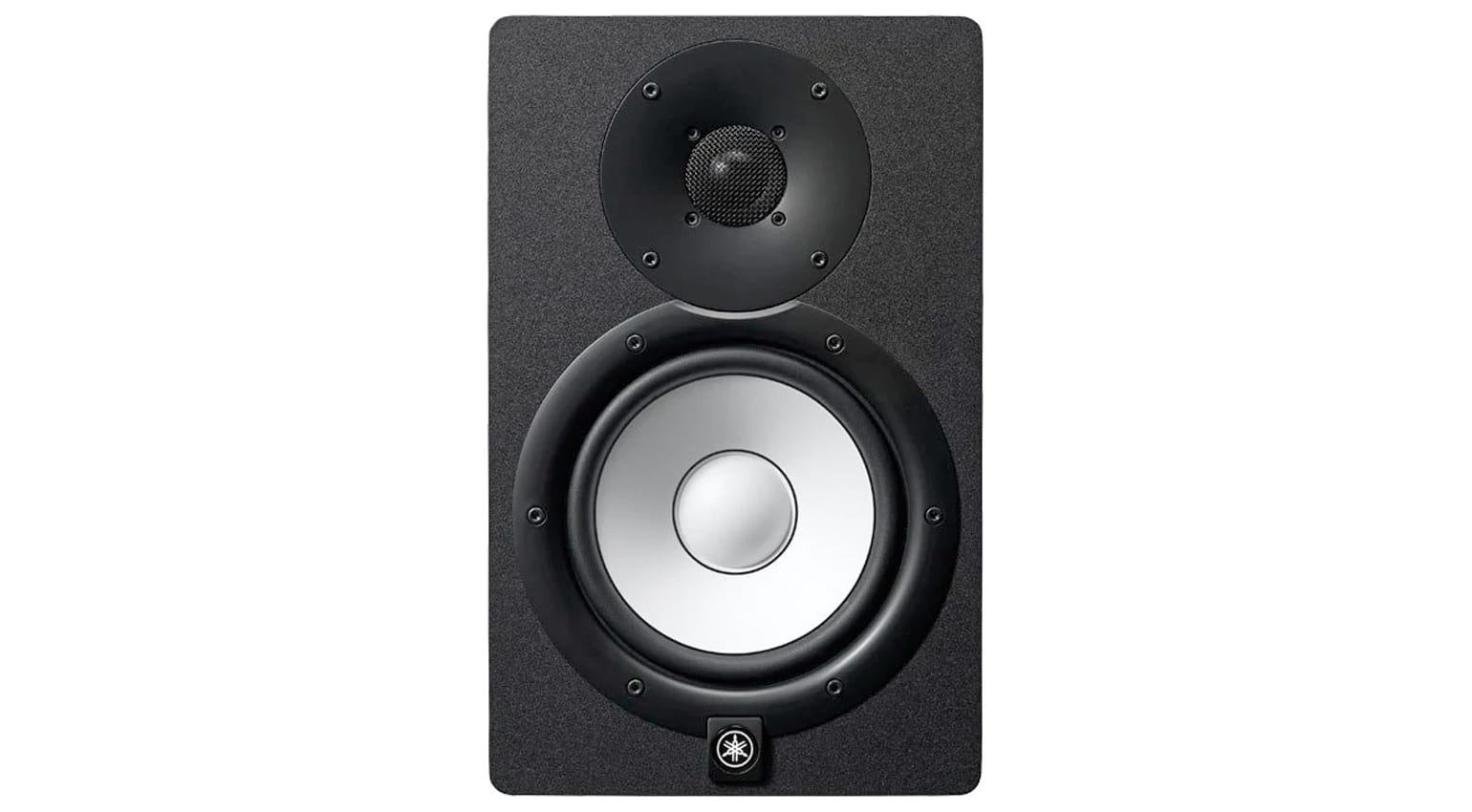 The Yamaha HS series is about neutral and forward-sounding speakers with very good bass reproduction and affordable price. The HS7 is an excellent choice for less than EUR 400 a pair, but a few more euros will sort you out with the big and bold-sounding HS 8*  and its 8-inch woofer. Inputs include XLR and jack, and there are some basic room adaptation options. The link here is to the limited Matched Pair version.
Videos
Image Sources:
presonus-eris-e5: Presonus
ik-multimedia-iloud-micro-monitor: IK Multimedia
kali-audio-lp-6: Kali Audio
jbl-306p-mkii: JBL
adam-audio-t5v: Adam Audio
krk-rokit-rp7-g4: KRK Audio
yamaha-hs-7: Yamaha