13 Results for "morph"
Tim Exile brings us a Shed Load Of Oscillators with SLOO, a voice swarm synthesizer for Reaktor.
Synthesis Technology's Kickstarter campaign was almost instantly funded. Looks like a lot of people are in need of the E370 Quad Morphing VCO.
Hypermorph gets kinetic with this 4 oscillator, morphing sound shifting device for Ableton Live and Max For Live
Pre-orders have started on the stunning Morpheus morphing Z-plane filter module for Eurorack pulled from the E-mu Morpheus synthesizer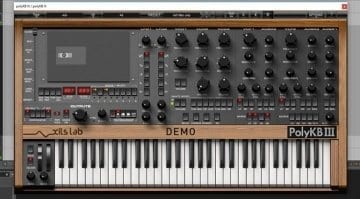 The 1983 French made RCF Polykobol II is resurrected once again by XILS-lab. The PolyKB III is packed with morphing and modulating features. Let's hope they've got it right this time.
Following Klevgrands established style of minimalist virtual instruments Pads brings in some simple, wobbly textures for iOS and desktop
Immerse yourself in 5 years of loops from Tim Exile in FLOWs, the algorithmic loop sequencer - and it's completely free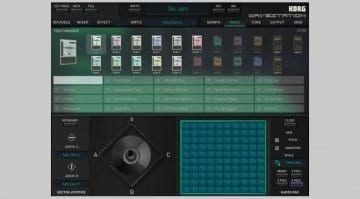 Korg's 1990 Wavestation advanced vector synthesis keyboard is now available as iWavestation for iOS and at last it's easy to program.
Interesting morphing technology coupled with a dated sound engine and intentional lack of control - GalaXynth brings back the 80's digital synth
Beauty, philosophy, randomly probable and para-dimensional sonic universes are distributed in timbre space in the mind-bending Cosmosf Stochastic Synthesizer.
After years in development Is Icarus the wavetable synth we've been waiting for or have we been in the sun too long?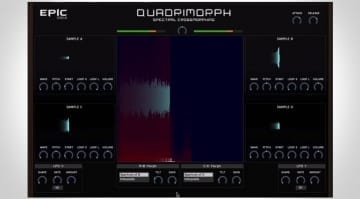 No, I have no idea what that means either but Quadrimorph makes some great monster noises.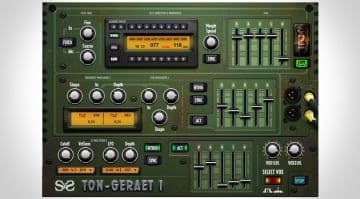 The SyS TG1 is the twisted lovechild of the C64 SID chip and Yamaha DX100 synthesiser and is capable of some very strange wavemorphing bleeps and noises.