Samples of the week: Polaris, Polyscape 2, Voices of Wind and Freebies
Samples of the week is where we pack posts full of sample libraries and sample-based instruments for music, game, and film audio production. This week, the party starts with Polaris and Polyscape 2 turning strings into radical sound generators. There's also the Voices of Wind Collection that is entirely dedicated to female voices. Freebies galore with Retro Cazio, Contemporary Cello, and String One. Geez, I hope you like strings!
Spitfire Audio Polaris
Spitfire merged the sounds of a string orchestra with vintage synthesizers under the direction of Brian Transeau (known as BT). The goal was to make strings sound like synths and synths sound like strings with all sorts of interesting nuances and happy accidents happening in-between. The recordings were processed with vintage samplers like the venerable EMU E-II, Fairlight, and Ensoniq Mirage – as well as cassette and VHS recorders. The synthesizers used include the CS-80, Lexicon 224, Prophet T8, Oberheim OB-Xa, Matrix 12, Jupiter 8, and Prophet 5.
Polaris has three sections – Organic Strings Orchestra, Classic Synths and Vintage Resampling. The so-called eDNA engine and a new granular processor produce the final sound out of 129 possible articulations, two layers, and internal effects. There are 421 presets and a whopping 44.7 of samples content.
Polaris runs as standalone and plug-in (64-bit AAX, VST2, VST, AU) under macOS 10.13+ and Windows 7+. It's currently sold at an introductory price of EUR 269, down from EUR 349.
Karanyi Sound's Polyscape 2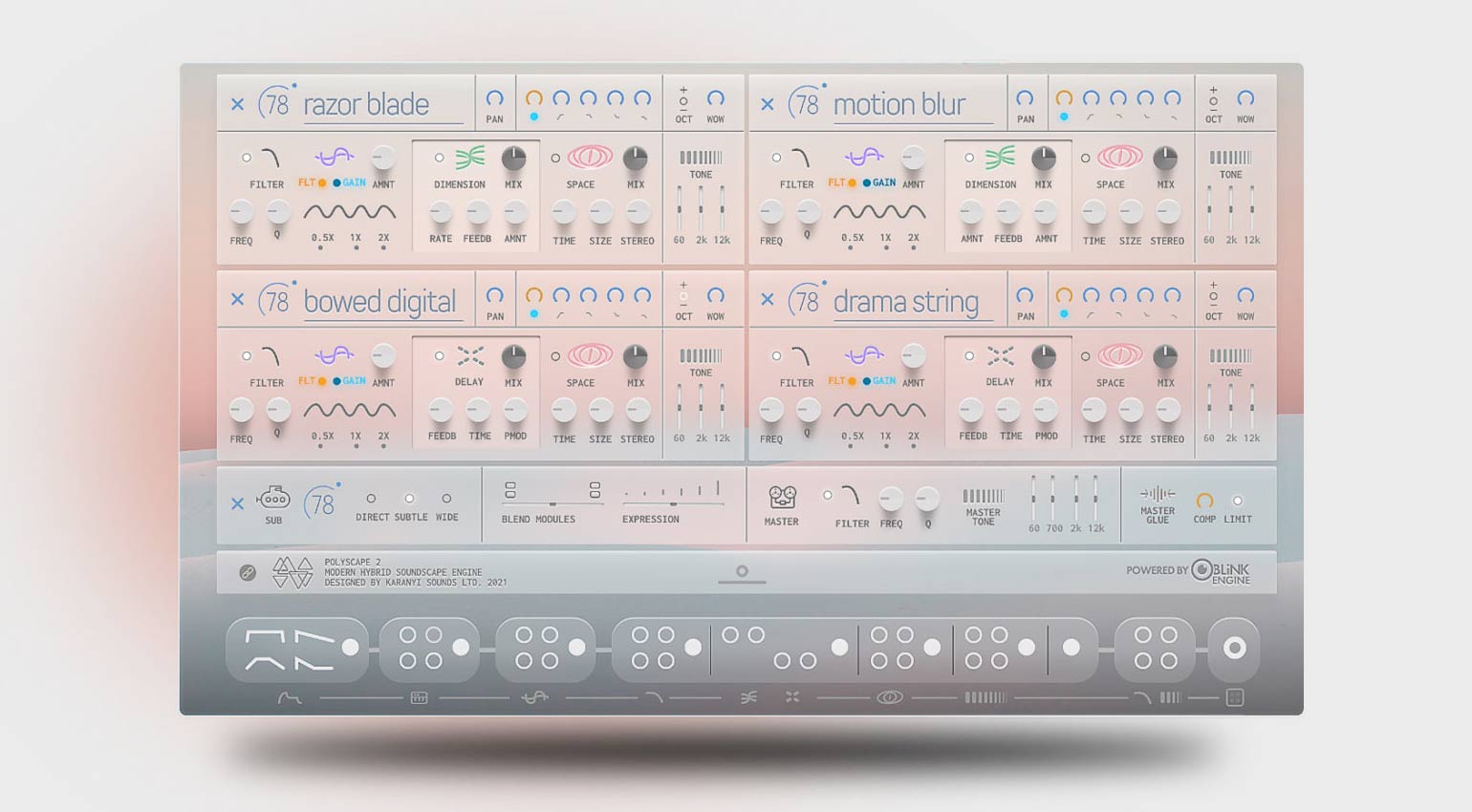 Running in Kontakt, Polyscape 2 follows a similar approach to Polaris. It's a hybrid sound design instrument, primarily based on cellos heavily processed with modular effects. Four sound modules and an additional layer with a sub-synthesizer are at your disposal. You can mix these sections and further tweak them with analog filters and effects such as delays, chorus, reverbs, EQ, modulation, compressor, and master limiter. Additionally, the Advanced Smart Random Bar lets you randomize up to 160 controls at once for instant surprising results. The instrument contains 80 presets.
Kontakt 6.6.1 is required in the full version for Polyscape 2. The library costs USD 29 for a short while, down from the regular price of USD 59.
Soundiron Voices of Wind Collection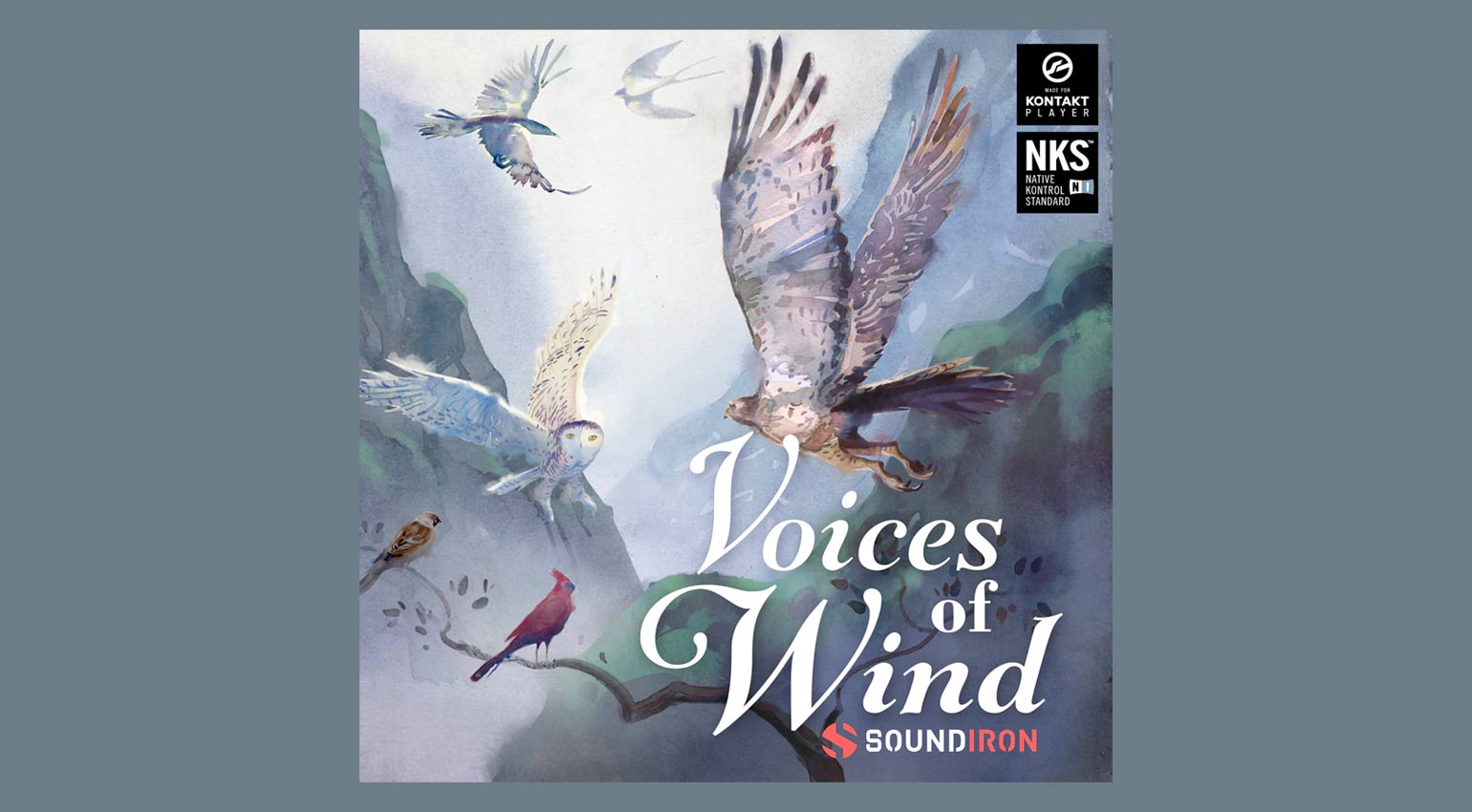 The Voices of Wind Collection isn't about stringed instruments for a change – it's about the human voice. Six female singers were recorded for this library consisting of over 20,000 samples and 7,000 melodic phrases. The content is organized by mood, key, and tempo. In terms of editing and effects, there are 20 ambiences, a phrase sequencer, swell control, and a comprehensive effects section (chorus, compression, distortion, EQ, delay, reverb, amp and speaker emulations).
A total of 176 NKI instrument banks (12GB of content) are included in the library, which works inside the free Kontakt Player. The library itself costs USD 199 through April 19, 2022. The price will become USD 249 after.
Free downloads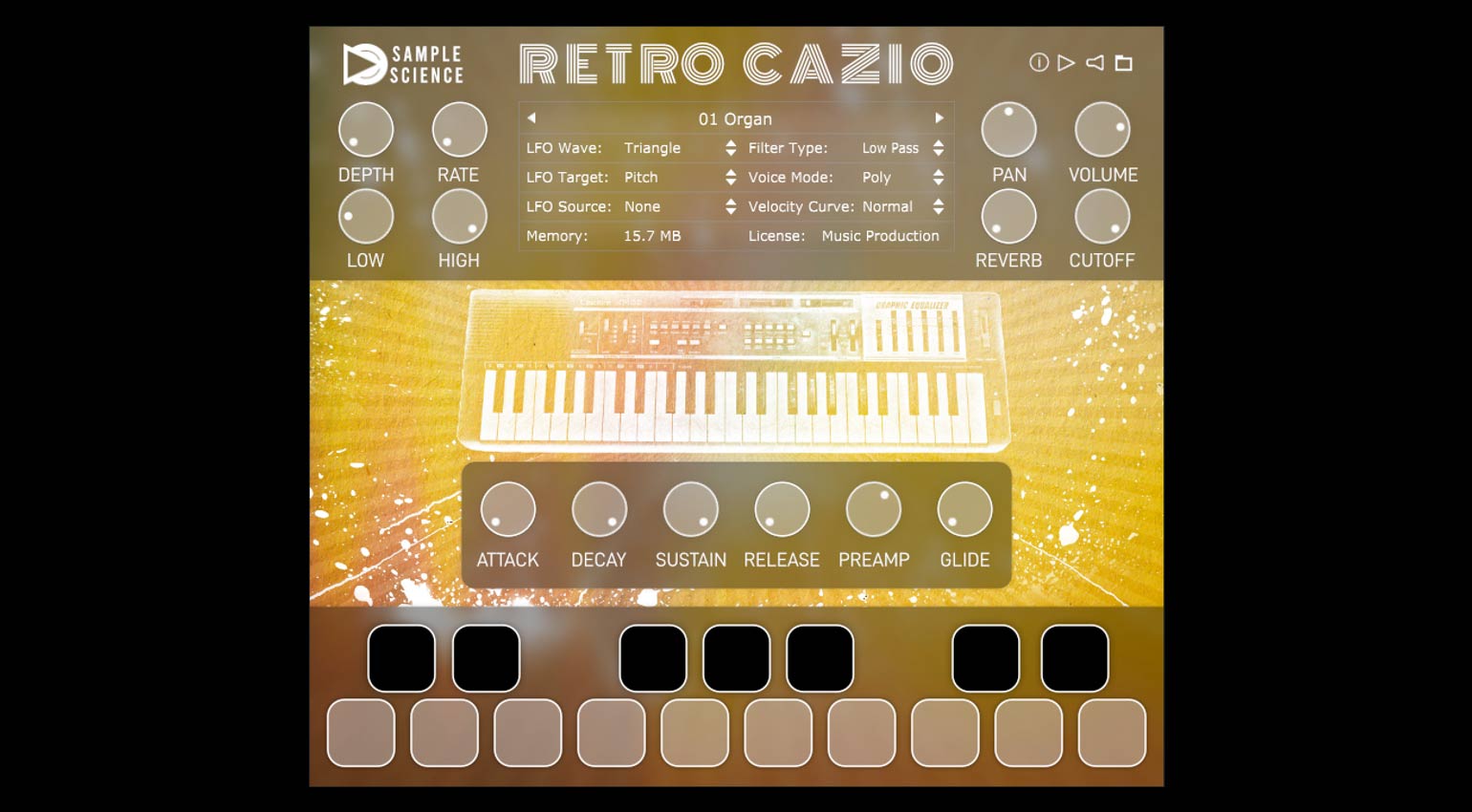 The selection of free goodies includes some hot stuff. Retro Cazio from SampleScience is a plug-in based on the Casio MT-100 toy keyboard from 1983. It's remained a circuit bending favorite for decades after. The plug-in contains 20 sounds and a drum kit to be roughed up using multi-LFO, filter, reverb, and ADSR envelopes. The sounds can be played in Poly, Mono, and Legato modes. The plug-in is available in VST, VST3, and AU formats for macOS and Windows. More info at SampleScience.
Sonixinema Contemporary Cello: Freebie brings you the sounds of a 19th century cello recorded in an appropriately intimate setting. The sound recalls Jed Kurzel, Hildur Guðnadóttir, and Jóhann Jóhannsson, so it's about cinematic sensibilities. Various articulations were used for the recordings, including some rather unusual playing styles. The download is 440 MB and requires the full version of Kontakt. You can find more information on the Sonixinema website.
Sound Magic is giving away Strings One which is about solo strings and small ensembles. The recordings were made at Platinum Sound in New York City and the plug-in uses the latest version of the Neo Orchestra Engine. As with the last freebie, the manufacturer has decided to protect the zipped files with a password. You can find information about this on the website. If I understand correctly, this time it's a "C". More info at Sound Magic.
Video and audio samples
Image Sources:
Spitfire Polaris: Spitfire
Karanyi Sound Polyscape 2: Karanyi Sound
Soundiron Voices of Wind Collection: Sound Iron
Retro Cazio from SampleScience: SampleScience