Samples of the week: Groundshaker, Crescent, Deals & Freebies
Deal
It's that Samples of the week time! Today we are talking about the likes of Groundshaker, Brass and Crescent. We also have three solid deals happening with EastWest, Have Audio, and Spitfire. To make things truly glorious, we also get two freebies to play with on a boring afternoon. Have fun and see you again next week!
Deals: EastWest samples
EastWest is among the elites in the sampling game, especially when it comes to scoring and orchestration. Our affiliate partner Thomann is selling many EastWest products at significant discounts (up to 50% off). The offers are good until June 6, 2022. Some are listed below and the rest can be found here at Thomann *.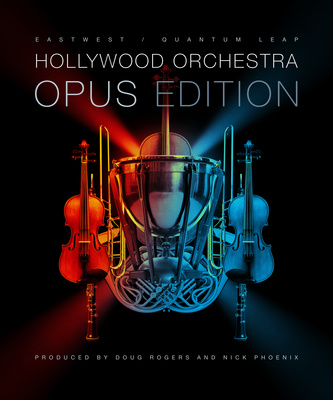 EastWest Hollywood Orchestra Opus Daim. Download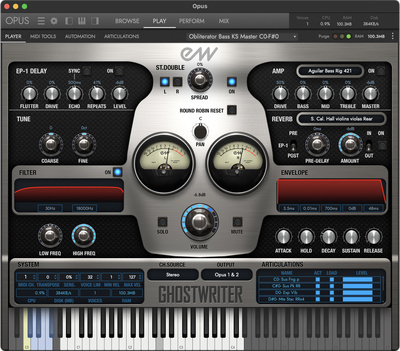 EastWest Ghostwriter Download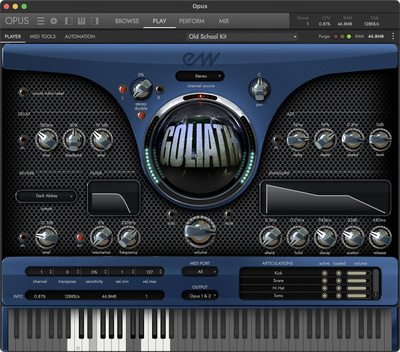 EastWest Quantum Leap Goliath Download
Deal: Have Audio Kantele
Have Audio introduced a new Kontakt library featuring the sounds of the Kantele – a traditional plucked string instrument from Finland. It comes from the same ilk as zithers, lap harps, and other stuff I don't want in my death metal. The sample library contains 3 flavors of Kantele and a bonus synth.
Kantele requires the full version of Kontakt 6.5.2+ and is on sale at our affiliate partner Plugin Boutique for $42, down from $59. The offer is valid until June 5, 2022.
Deals: Spitfire Spring Sale 2022
Spitfire Audio launched its annual Spring Sale with 40% discounts on individual products and 60% off collections. If you want anything Spitfire, you have until May 29 to grab yourself a bargain!
Deal: Rigid Audio Groundshaker
Groundshaker is a virtual groove box running inside Kontakt. Some of its features are parameter randomization and MIDI export. The randomizer function generates grooves instantly out of a factory library with 1000 24-bit samples and 45 factory kits. You can also load your own samples. Better yet, if you click buy before May 31 2022, you'll pay $12 instead of $70. The full version of Kontakt 6.4.2+ is required.
Deal: Thenatan Brass
When you think of brass instruments, you might not necessarily think of trap, hip-hop, EDM and future bass. Yet, that's what Brass by Thenatan is all about! The samples here are layered and processed into Pete Rock "trumpet hooks" and Rick Ross chords. Up to four brass sounds coming out of 100 different instruments are stacked in each preset.
Furthermore, the provided XYXY pad (yes, that's double the XY) lets you blend the individual layers between each other to taste. You can also shape the sound with parameters and effeects such as Colorizer, Drive, Delay, Reverb, Panner, Bit-Crusher, Equalizer, NY Compressor, and filters.
Brass works standalone or as a AU, VST, and VST3 plug-in under Windows (7 to 10) and macOS (10.9.5+). For a limited time, you will pay $20 for it instead of $79.50.
Samples – Audio Brewers Crescent
Dolby Atmos is always at the core of Audio Brewers products and that's also the case with its new virtual cello quartet. The Kontakt instrument offers 31 string articulations and 8 polyphonic legatos in 2 different styles.
The developer's immersive sound exploits are represented by 4 different mono and stereo perspectives you can choose from. So you can immerse yourself in the virtual cello while having the sounds come at you from all sides.
Kontakt, however, does not natively support Ambisonic decoding yet. To circumvent that, Crescent ships in the form of stereo samples plus RAW Ambix Ambisonic Samples (4-channels) and you may need a third-party plug-in for decoding. Additionally, all that spatial audio makes for a large footprint. the 20,000 included samples take up 50 GB uncompressed (or 27GB with lossless compression.) Until June, you will pay €23 instead of €149.
Free: SampleScience Nouveau Djembe
Without SampleScience's consistent generosity, our Samples of the Week freeware section would be looking pretty drab at times. This week, the developer came up with Nouveau Djembe. Here, the instrument is played using a drum stick. The library is royalty-free and includes 50 one-shots in the form of 24-bit, 44.1 kHz Stereo WAV files. If you like it, SampleScience accepts donations and yours will be always welcome!
Free: Strezov Samples Diamond Jazz Trio
The Strezov Sampling Diamond Jazz Trio Freebie consists of 3 instruments – Piano, Alto Saxophone, and Double bass. The instruments are featured in 4 patches:
Alto Sax Acc Sus Cresc Freebie – experimental patch with a nice forte-piano attack and loopable sustain.
Alto Sax Leg Flutter Freebie – contains 4 different sustain types and legato transitions.
Piano Freebie – upright piano with a classic pop jazz sound.
Double Bass Freebie – an upright bass recorded with true legato intervals so that when you play a line, you hear a smooth and realistic transition.
* This article contains affiliate links to help us fund Gearnews. If you buy something through these links, we will receive a small commission. Don't worry – the price for you always stays the same. Thank you for your support!
Image Sources:
samplescience-nouveau-djembe: SampleScience