Pigtronix - News and Rumours
You want all the latest news, rumours and everything else there's to know about Pigtronix? We're happy to oblige: On this page you'll find everything at a glance – and it's always up to date!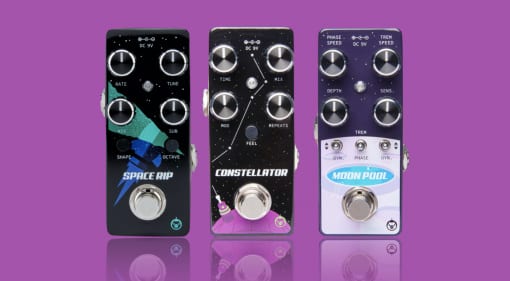 18 Jan
·
These three new space-themed stompboxes from Pigtronix all feature analogue circuits in a pedalboard-friendly, mini-pedal format.
17 Jun 2020
·
D'Angelico Guitars has acquired Supro and Pigtronix, which puts all three New York brands under one roof. United they should go from strength to strength, which is good news for musicians everywhere.
20 Jan 2020
·
Stripped down and simple to operate, yet still extremely powerful. The new Pigtronix Infinity 2 Double Looper shows how it's done with style.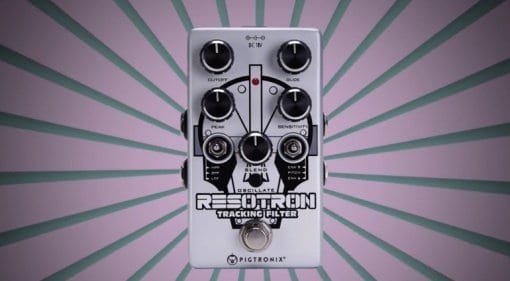 23 Jan 2019
·
The new Pigtronix Resotron pedal uses the SSM2040 chip found in the classic Prophet 5 and Octave CAT synthesizers and lets you get funky with them.
08 Jun 2018
·
This new model adds germanium diodes to the Philosopher's Tone pedal and can vary between super clean or a touch dirty depending on how you dial it in - not bad for such a small piglet of an effect.
24 Jan 2018
·
Analog Multiplier? What strangeness has Pigtronix unleased on the world this time? Are you the master of the ring? All these questions and more shall be answered at this year's NAMM... Hopefully
04 Dec 2017
·
These diminutive versions of some classic Pigtronix circuits include the Octava Micro, Gatekeeper Micro and the Class A Boost Micro pedals. Reasonably priced, useful but with some excellent pedigree.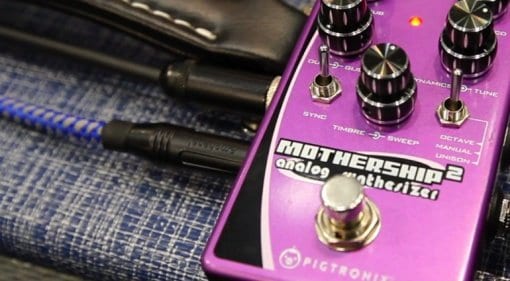 18 Jul 2017
·
This mother of a pedal is all about bringing us guitarists some heavenly synth tones - but be warned: Mothership 2 not for the faint-hearted! This purple pedal might get your head in a twist...
02 Feb 2017
·
Smaller, more versatile and just as dirty as before: The Pigtronix Disnortion looks very handy for guitar, bass or even synths.
28 Jun 2016
·
A new dinky version of the Philospher's Stone compressor pedal, features parallel compression at the heart of its sound.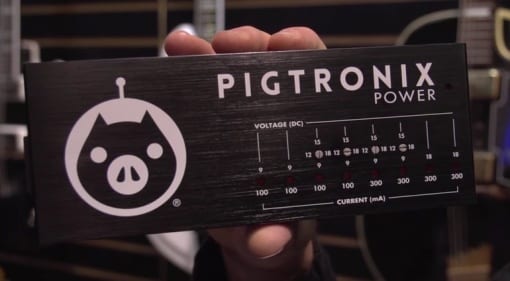 05 Apr 2016
·
The Pigtronix Power should have enough power for the most demanding of pedal geeks, hoarders and those with pedal boards the size of a UFO.