NAMM 2021: New Pigtronix pedals: Space Rip, Constellator and Moon Pool
Interstellar stompboxes from Pigtronix
Approximate reading time: 2 Minutes
These new analogue Pigtronix stompboxes all have a very spacey themed name, but what exactly are they? And should you make space for them on your pedalboard? Let's take a closer look at the Space Rip, Constellator and Moon Pool pedals. 
Space Rip
The Pigtronix Space Rip is a synth-based effect with pulse width modulation that sweeps through saw and square waves to make your guitar sound like an analogue synth. It has a Sub knob and an Octave switch to further help thicken your sound. Pigtronix have worked hard on the tracking, so hopefully we can expect a nice fluid response from this mini synth pedal.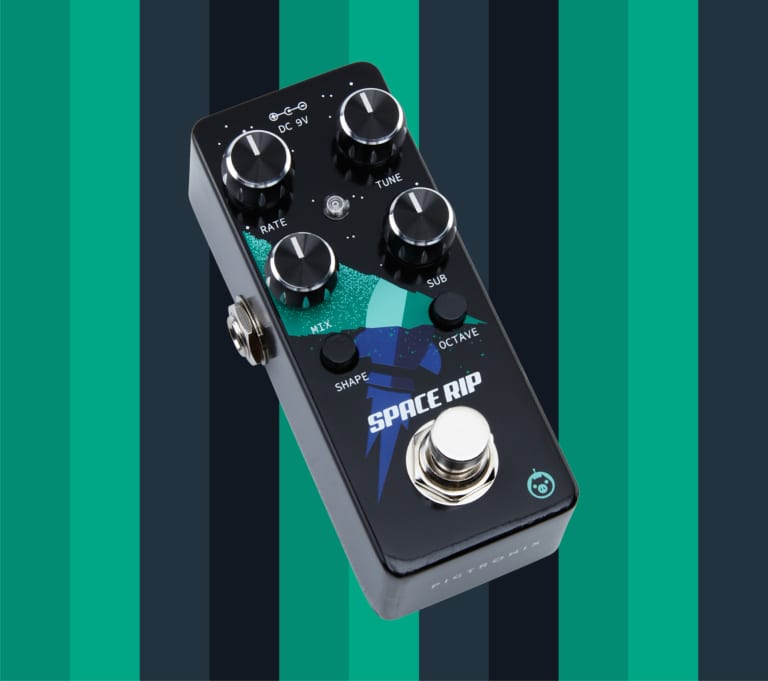 Pigtronix Space Rip PWM analog synth pedalRRP – USD 179
More Information
Constellator
The Constellator is all about BBD delays. It has controls for Time, Mix, Mod and Repeats, plus a Feel switch to choose between a chorus and vibrato effect. A good Bucket Brigade analogue delay is always useful and this pedal looks nice and compact, perfect for cramped pedalboard setups.
RRP – USD 179
More Information
Moon Pool
Last up is the new Moon Pool pedal. This is a modulation effect that the company describes as a 'Tremvelope Phaser'. Again, the pedal is analogue and has controls for Phase Speed, Trem Speed, Depth and Sensitivity. You also get three mini switches including Dyn (dynamics), and a Phase for each effect. This 4-stage VCA-based phaser also has a variable bias tremolo. The Trem/Phase switch allows you to choose one or other of the onboard effects, or both.
RRP – USD 179
More Information
Space Age Stompboxes
These three mini pedals all look very nice and the overall layout is neat, tidy and easy to work out from a glance. Of course, like everyone else, I really want to hear them in action. As yet there is no official release date for any of these new pedals, so keep your eyes open for them in 2021.
More Information