Logic Pro X 10.4.5 update raises the track count into the thousands
Apple has just released Logic Pro X version 10.4.5. Weighing in at 1.5GB, the update focuses on performance improvements and some new functionality.
More efficiency
For starters, an issue concerning mixer redraw has been dealt with, the result being increased responsiveness of the Mixer and Event List when handling large sessions. Additionally, projects with lots of Flex Time edits and tempo changes are said to behave more efficiently. Miscellaneous stability and performance improvements aside, version 10.4.5 includes optimizations for Apple's newly announced Mac Pro maschine for professionals, such as support for up to 56 processing threads.
Thousands of tracks
This has allowed Apple to raise maximum track counts into the thousands. Following the update, Logic Pro X officially supports up to 1000 stereo audio channel strips, 1000 software instrument channel strips, 1000 auxiliary channel strips, 1000 external MIDI tracks, and 12 sends per channel strip. Kinda crazy to imagine how it can only go up from here!
New features
Finally, there are the following new features:
The Loop Browser now filters by loop type and lets you drag & drop multiple loops into your project simultaneously.
MIDI clock can be sent to individual ports with unique settings like timing offset and plug-in delay compensation.
Redesigned DeEsser 2 plug-in which looks like this: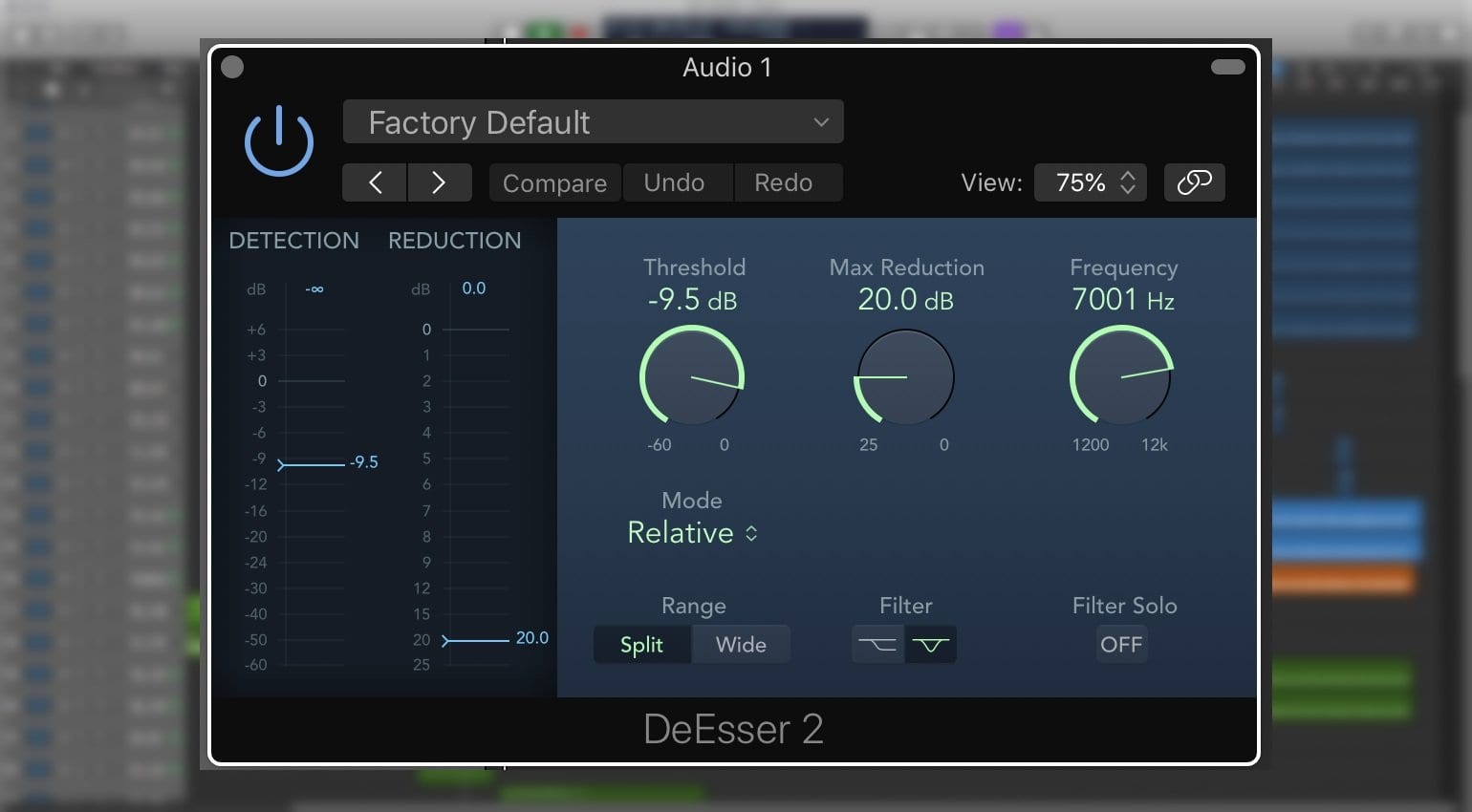 Logic Pro X 10.4.5 is available as a free update from the DAW's built-in updater. The software itself costs USD 199 and can be purchased exclusively from the Mac App Store.
Some users are reporting smoother loading and graphics behaviour – how is 10.4.5 running on your machine? Let us know in the comments below.
More information
Image Sources:
The redesigned DeEsser 2 plug-in: Gearnews