Gibson Kirk Hammett "Greeny" Les Paul Standard
New US standard version of Greeny now available
The Gibson Kirk Hammett "Greeny" Les Paul Standard is now available and is currently the most affordable version of the well-known '59 Burst. It follows on from the two Murphy Lab-aged models and is considerably cheaper than both.
Kirk Hammett "Greeny" Les Paul Standard
The new Kirk Hammett Greeny Les Paul Standard comes without artificial ageing by the in-house Murphy Lab. Nevertheless, it has a nice-looking AAA maple cap with cream binding, on the mahogany body painted in "Greeny Burst."
This is accompanied by a mahogany neck along with a rosewood fretboard with trapezoid inlays and a vintage 50s neck profile.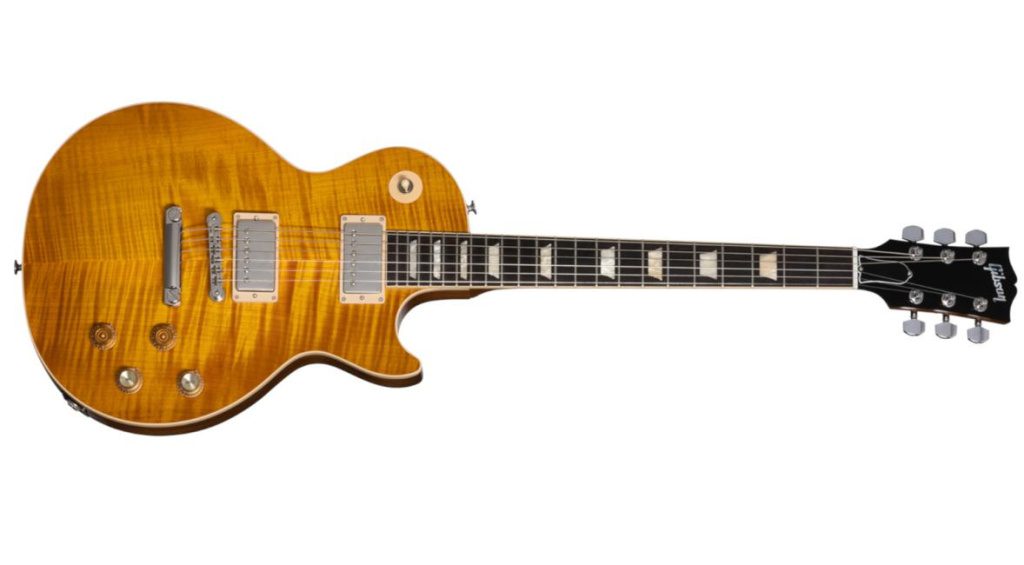 The 22 medium frets are cold-treated, which should make them a little more durable. Two Greenybuckers provide a good range of tones. With the humbucker on the neck rotated in polarity, which can provide interesting out-of-phase sounds.
As always, it is controlled with 2 volume and 2 tone controls.
This model has no Sperzel tuners though and so it is really just a '59 style Les Paul Standard with a reversed out-of-phase neck pickup.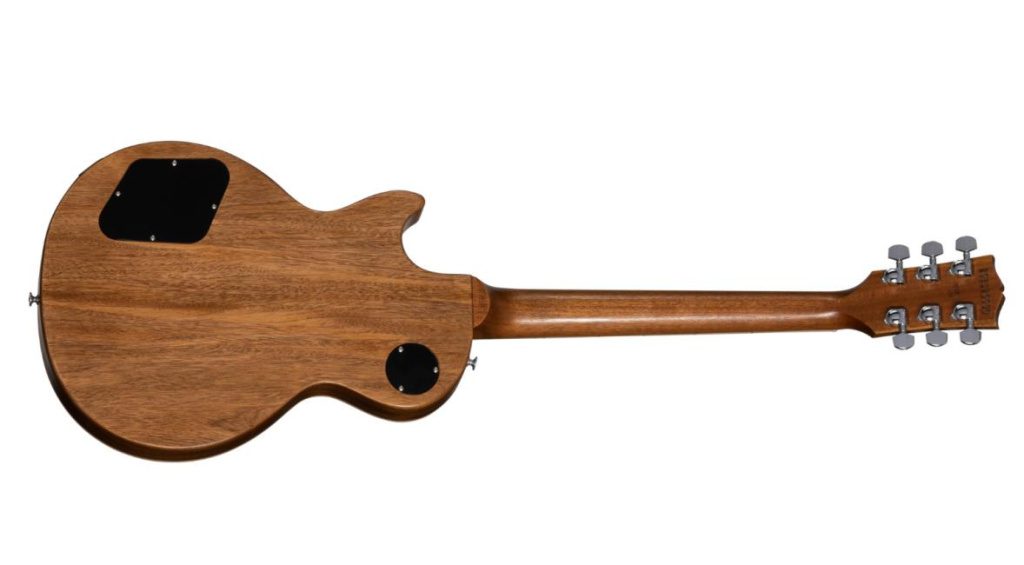 More Hammett
After the recent Murphy Lab model and the 1979 Flying V reissue, it is certainly becoming very Kirk Hammett-focused over at Gibson this year. I'm guessing we will see an Epiphone model really soon as well.
Another Metallica guitar will no doubt sell well and I can see them being popular with fans.
The "Budget-Greeny" can now be ordered from Thomann at  3999 euros* including a hard case.
More Information
* This post contains affiliate links and/or widgets. When you buy a product via our affiliate partner, we receive a small commission that helps support what we do. Don't worry, you pay the same price. Thanks for your support!
Image Sources:
Gibson Kirk Hammett Greeny LP Std: Gibson
Gibson_Kirk_Hammett_Greeny_Les_Paul_Standard_Front: Gibson
Gibson_Kirk_Hammett_Greeny_Les_Paul_Standard_Back: Gibson