Black And Blue Basses, Pulsar, Viator DSP: Free Plugins of the Week
Black And Blue Basses is a free bass guitar sample library that puts two meticulously sampled electric basses at your fingertips. This week's collection of the best free plugins also brings you three brand-new plugins from Viator DSP for cleaning up your podcasts and streams. And all of Recluse Audio's unique plugins are now free!
Karoryfer Black And Blue Basses: Two electric basses for your DAW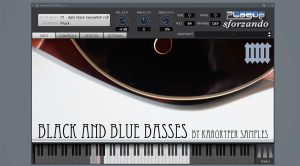 Need some authentic electric bass sounds? Check out Black And Blue Basses by Karoryfer. The library includes two different basses played with various articulations such as plucks, ghost notes, staccato, and more. Up to four velocity layers and eight round robins bring the total size of the library up to a gigabyte. Black And Blue Basses also offers vibrato with humanization, a built-in filter, and several other controls for additional sound shaping. A great free addition to your sound library!
Black And Blue Basses is a library for the free Plogue sforzando SFZ player, which is available for macOS and Windows in VST, VST3, AU, and AAX formats.
Get Black And Blue Basses here
Recluse Audio Pulsar 2.0 and other Plugins are now free!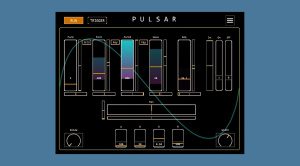 Recluse Audio has announced that all of its plugins are now free. That's great news if you're into experimental sound design! The unique Pulsar 2.0 software synth, for example, uses a "Pulsar Train Generator" that emits single cycles of waveforms ("Pulsarets") based on various randomized criteria. The developer says that this allows for "unparalleled precision in spectral formant design". Another plugin by Recluse Audio that's now free is the excellent Reflections reverb and delay.
Pulsar 2.0 and Reflections are available for macOS and Windows in VST3 and AU formats.
Get Pulsar 2.0 here
Get Reflections here
Viator DSP Denoiser, Voice Sweetener, Voice Leveler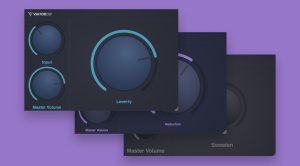 Viator DSP is back with three brand-new free plugins geared towards podcasting and streaming. They all offer simple controls perfect for cleaning up your voice quickly and easily. Denoiser is a one-knob noise reduction plugin. Next up is Voice Sweetener, an easy-to-use vocal enhancer. Lastly, Voice Leveler is a compressor/limiter designed to even out the level of your voice with just a couple of controls. While these were designed with podcasting in mind, they should be useful in the DAW, too.
The new Viator DSP plugins are available for macOS and Windows in VST3 and AU formats.
Looking for more free plugins like Black And Blue Basses? Check out our archive!
Videos about Black And Blue Basses and other free plugins
Image Sources:
karoryfer-black-and-blue-basses: Karoryfer
recluse-audio-pulsar-2: Recluse Audio
viator-dsp-plugins: Viator DSP