Best Sample Packs This Week: Organic atmospheres, a unique music box, disco funk sounds
The best sample packs this week include an encompassing collection of nature and atmospheric sounds, a melodic ethnic drum that is simple to dial in, a music box that contains more than a few surprises, and a complete set of disco funk samples.
Luftrum Bioscape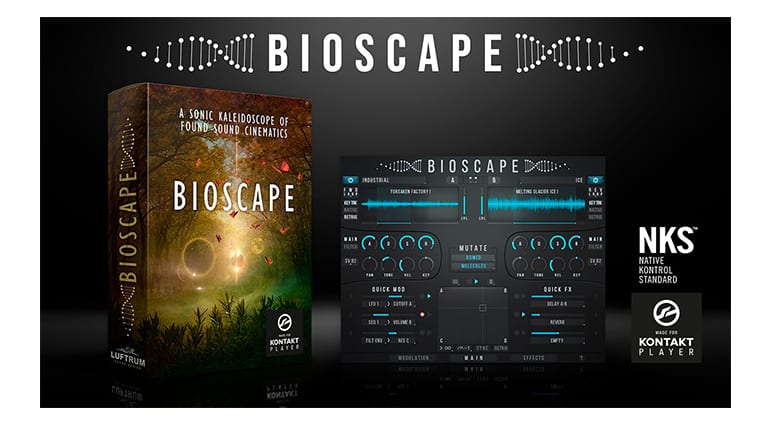 Taken from field recordings, this sample pack is stacked with nature and atmosphere sounds, ethereal healing sounds, pulses, dimensions, and ambiences. Also included is a suite of effects so that you can craft everything directly inside the plug-in. There are 320 presets across 4.5GB of content for Kontakt, and it even runs on the free version as well as working with NKS. Everything is arranged by categories like drones, textures, and pads to make selection streamlined. You can even upload your own sounds for use in the software. The interface is very detailed, and it features parameters to control every element of the sounds. For only $159 it's perfect for composers and sound designers, as these samples seem to take on a life of their own.
Dark Silence Sound Design Dark Tongue Drum LE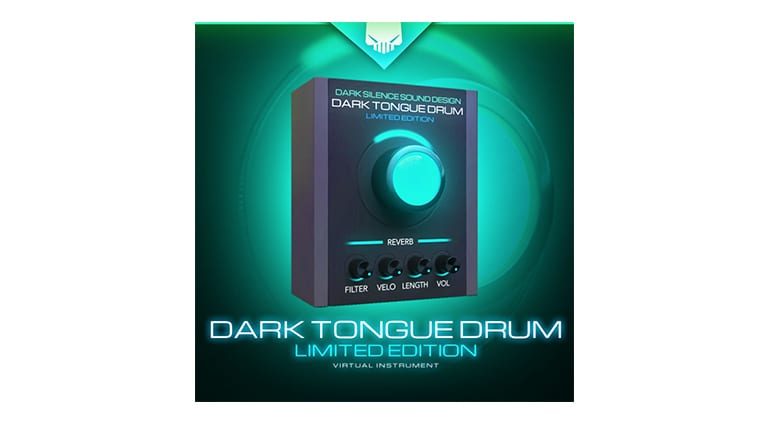 Tongue drum is a very versatile, unique instrument and this is a well-crafted digital recreation. It features over 100 multi-sample strikes and 32 multi-strike presets from a variety of items. Everything was recorded with SSL preamps and a totally analog signal chain. The GUI is simple, making it easy to get started creating sounds. There are controls over low-pass filter, length, velocity, and volume of the sound, and the ADSR is controllable via MIDI. A reverb is included to give additional ambience. It works with Windows and Mac 64-bit in VST/3 and AU formats. For only $35 you can have access to this esoteric instrument.
Frozenplain Music Box Suite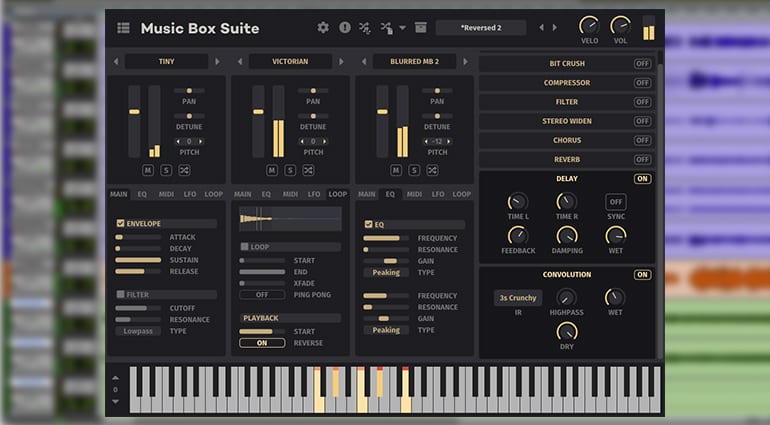 Powered by sample-based synthesis engine Mirage, this is a very unique set of sounds that inspires a lot of exploration into what it can really do. Everything can be edited, layered, and effected in any way imagineable. There are 40 presets that range from music box sounds, keys, pads, and textures. It's compatible with Windows and Mac in VST and AU formats, and at just $25 for the pack you can get some unorthodox sounds as well as some very cool ambiences. There is also a free version.
Singomakers French Disco Funk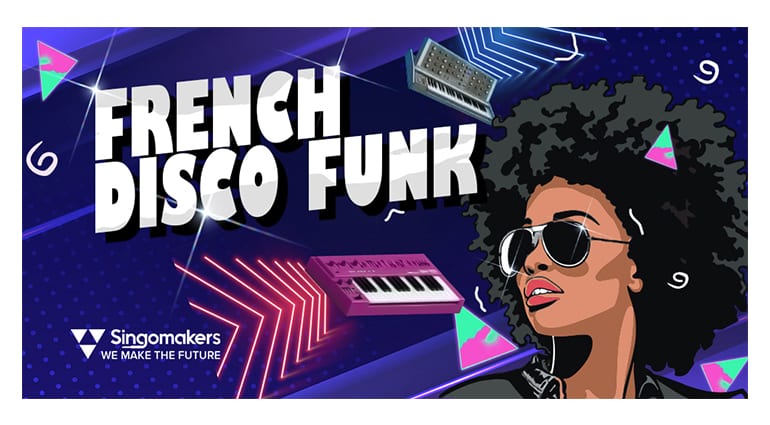 This pack has everything you need to start creating the funkiest productions. It includes drum loops (full kit and individual pieces), keyboards, guitars, bass, percussion, and effects at four different tempos. A collection of fabulous instruments were used in creating the samples including a '74 Strat, Suhr amps, Rickenbacker bass guitars, Korg keyboards, and more. At just $35 it's a well-rounded sample pack that provides everything you need to get started.
Image Sources:
Field recordings merge together in a sonic kaleidoscope of found sound cinematics – from underscoring pads to drones, pulses and textures.: luftrum
The Dark Tongue Drum LE has been crafted to bring the acoustic sounds of the native tongue drum to your musical and cinematic productions.: dark silence sound design
A tool for both realistic music box composition and for intriguing sound design, this VST/AU features a unique set of music box sounds that will expand your sonic palette. : frozenplain
Singomakers has returned with French Disco Funk, a collection of live-recorded funky guitars, various vintage keyboards, basses, drums and more.: singomakers