Best free plug-ins this week: MOLOSS, Darksichord and Filta
Our weekly round-up of the best free plug-ins is back! This week, we have a synth with multiple synthesis techniques, a dark and menacing harpsichord and a cool filter. Say hello to MOLOSS, Darksichord and Filta!
If free plug-ins make you happy, check out our archives, where you'll find lots more!
Arthelion MOLOSS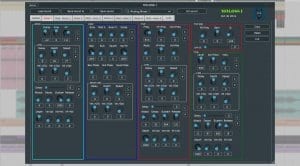 MOLOSS by Arthelion is a virtual synthesizer which combines several methods of synthesis. It creates a wide range of sounds with an 80s vibe. MOLOSS does subtractive and additive synthesis, as well as frequency and phase modulation. It offers four voices, complete with oscillators, filters and amps, which can be combined and modulated in a variety of ways. According to Arthelion, MOLOSS has a polyphony of 64 notes, but can also be played in two mono modes. Many parameters can be controlled and automated via MIDI. It looks like it's quite capable for a free plug-in.
Arthelion MOLOSS is available for Windows only. It works stand-alone and as a VST plug-in (32 / 64 bit).
Electronik Soundlab Darksichord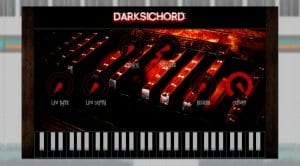 Personally, I'm quite relieved that Halloween is finally over, but if you're still in the mood for dark and menacing sounds, the Darksichord from Electronik Soundlab is what you need. It could also come in very handy for your next neoclassical metal record. As the name suggests, Darksichord is a sampled harpsichord that has been processed to give it a darker sound. You can shape the sound even further using the integrated filter, LFO, envelope and reverb.
Electronik Soundlab Darksichord is available for Windows 7 and up and Mac OS X 10.4 and up in VST, VST3 and AU formats. It requires 164 MB of hard disk space.
Download Electronik Soundlab Darksichord here
Midinaut Filta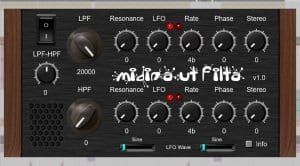 This one's a no-brainer: Midinaut Filta is a free stereo parallel filter plug-in. It offers low pass and high pass filters with resonance, which can be modulated using stereo LFOs. Each filter also comes with a phase knob, and there's a blend control for mixing the two filters. This is the kind of plug-in that you can't have enough of, especially when they're free.
Midinaut Filta is a VST3 plug-in for Windows (64 bit).
Sounds