Best free plug-ins this week: Slam Pup, plasticityFilter and Stepinator
With NAMM 2020 behind us, it's time to get back to business. And that means: free plug-ins on Sunday! This week, we've got a tube saturator and compressor, a dual mode resonant filter and a wavetable synth with a huge step sequencer. Introducing Slam Pup, plasticityFilter and Stepinator!
For more free plug-ins, take a look at our archives!
Beatskillz Slam Pup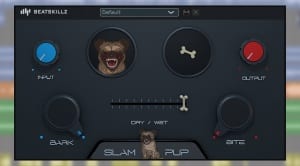 Caution, or this freeware plug-in will bite! Beatskillz Slam Pup is a virtual analogue multi-stage tube overdrive and compressor. The company says that it's modeled after "a famous American unit" and that it works well on drums, synths, bass and busses. The controls are simple: Bark controls the drive, while Bite lets you dial in compression. There's also an overall mix slider. I don't know if Slam Pup contains any algorithms from Beatskillz' commercial plug-ins like Slam XL, but this puppy is great by itself.
Slam Pup bites on Windows 10 and macOS 10.13 or later in VST3 and AU formats (64 bit only).
Bom Shanka Machines plasticityFilter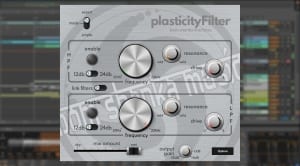 PlasticityFilter by Bom Shanka Machines is a dual mode LP and HP ladder filter with resonance and overdrive. It offers 12 dB and 24 dB filter slopes, a mix slider and an output gain control. The plug-in has two modes: in simple mode, the large knob in the center offers either HP or LP filtering, depending on which way you turn it. In expert mode, the two filters are available simultaneously, with independent controls. This mode also has an option to link the two filters together.
plasticityFilter is a VST, VST3 and AU plug-in for Windows 7 or higher and macOS 10.11 or higher.
Noizefield Instruments Stepinator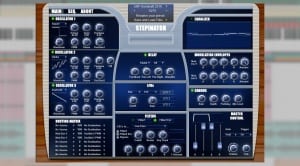 Stepinator is a 3-oscillator synth with simple waveforms and wavetables. It offers two filters with independent envelopers, two additional modulation envelopes, three LFOs and a modulation matrix. Stepinator's main feature is its 32-step sequencer, which allows you to sequence various parameters on six lanes. The synth also offers delay and chorus effects, as well as a master EQ. The makers say that it's aimed at producers of EDM, dance, trance and house.
Stepinator is only available as a VST plug-in for Windows (32 bit).
Videos
Image Sources:
beatskillz-slam-pup: Beatskillz / Gearnews
bom-shanka-machines-plasticityfilter: Bom Shanka Machines / Gearnews
noizefield-instruments-stepinator: Noizefield Instruments / Gearnews