Best free plug-ins this week: Verberate Basic, ESL-110 and deFORM
Approximate reading time: 1 Minute
It's been an exciting week for free plug-ins! This week, we've got a great-sounding reverb, a groovy drum machine and a versatile multi-effects processor. Get ready for Verberate Basic, ESL-110 and deFORM!
You'll find many more free plug-ins in our archives.
Acon Digital Verberate Basic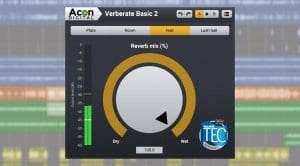 Acon Digital has released Verberate Basic, a free cousin of its acclaimed Verberate 2 reverb. The company says that Verberate Basic has the same audio quality as Verberate 2. It features four presets: Plate, Room, Hall and Lush Hall. There's a big knob for adjusting the reverb mix.
Acon Digital Verberate Basic is available for Windows (32/64 bit) and macOS (64 bit) in VST, VST3, AAX and AU formats.
Electronik Soundlab ESL-110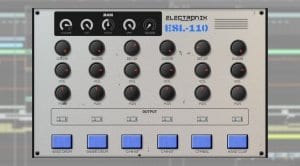 This is a little rompler drum machine with a vintage sound. The plug-in's name and GUI design suggest that a Boss DR-110 was used for sampling. It features six sounds with individual controls for pitch, pan and decay / reverb, and there's also a filter. ESL-110 supports multiple outputs. Sounds like fun!
Electronik Soundlab ESL-110 is a VST3 plug-in for Windows and Mac.
redsounds.eu deFORM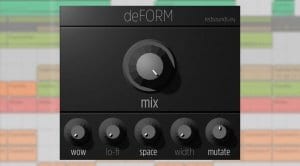 deFORM is a multi-effects plug-in designed to add warmth to a variety of sounds, especially keys and pads. It has controls for wow, lo-fi, space, width and mutate, as well as a mix knob. The results range from lo-fi tape effects to chorus-like sounds to "extreme sound transformation", as the developer puts it.
deFORM is a VST3 plug-in for Windows only.
Sounds