Best free plug-ins this week: RaveGenerator, Drift, Synthaktion Basic
Who asked for free plug-ins? Here they are – this week's choice of no-cost musical instruments and effects you can add to your productions right away! We have a rompler, a lovably weird Sinevibes effect, and a Kontakt-based monophonic synthesizer.
RaveGenerator 2 by Wavosaur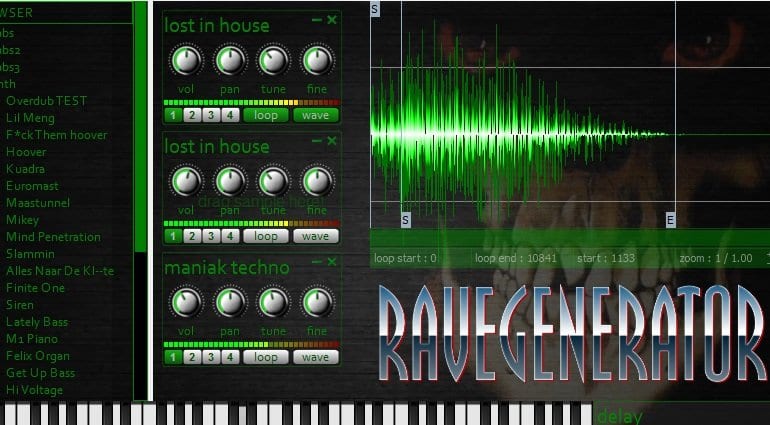 The RaveGenerator is an old-school rompler with a bunch of 90's-flavored rave stabs and samples. It may look like 1998-era software, but this is a serious piece of kit. Running on Windows, Mac OS, and Linux, the plug-in contains up to 147 internal sounds and features the ability to load your own samples. Up to 16 sounds can be layered as a form of multi-timbrality. Sample loop points can be adjusted and sounds can be tuned with tune, pan, volume, and pitch envelope controls. There's even time-stretching for coming up with extra-trippy sounds!
More information and download
Drift by Sinevibes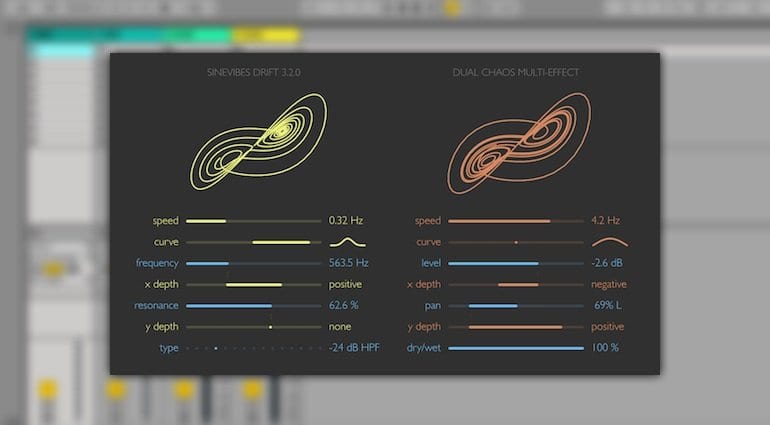 You can count on Sinevibes to supply some mad-genius type effects – the kind Aphex Twin would program if he had the time and a thing for modern flat interfaces. Sinevibes set Drift free for everyone interested. Drift is a multi-effects chaos-arizer based on two independent Lorenz oscillators – used by scientists to model convection in liquids and gases.
The oscillators produce fluctuating signals which never repeat. These signals are applied to Drift's various effects and parameters, such as filters, phasers, output level, and stereo pan. The result is dynamic, moving sound with the characteristics of wind, air turbulence, ocean waves, or water bubbles.
Like all Sinevibes plug-ins, Drift is Mac-only and available in Audio Unit format.
More information and download
Video
Syntaktion Basic by Pulseha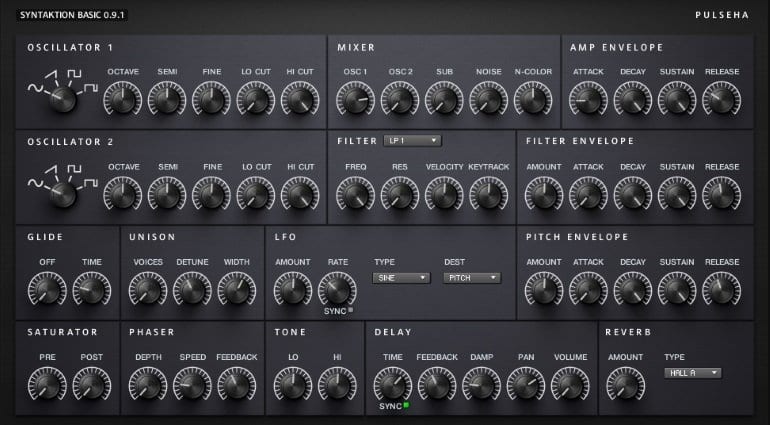 Got Kontakt by Native Instruments? Like synths? Here's a cool free instrument for you! Syntaktion Basic is a big boy monophonic synth with a pair of oscillators (with all traditional waveforms), sub and noise oscillators, 4 filter types, and 1 LFO. To spice up sounds, there are 5 built-in effects, 2 saturators, and 5 types of convolution reverb. As for how it sounds, check out the video below!
More information and download
Video
Image Sources:
Rave Generator 2: Wavosaur
Sinevibes Drift: Sinevibes
Synthaktion Basic: Pulseha Instruments