Best free plug-ins this week: PhatNoise Delay, HOFA SYSTEM basic, Xpand!2
Want some free plug-ins this Sunday afternoon? You've got your choice from three of these to get in on the action. There are some interesting options to consider – the PhatNoise Delay, the freeware HOFA SYSTEM basic effects processor, and the popular Xpand!2 rompler going free for a limited time. Take your pick!
PhatNoise Delay by sBurghRecords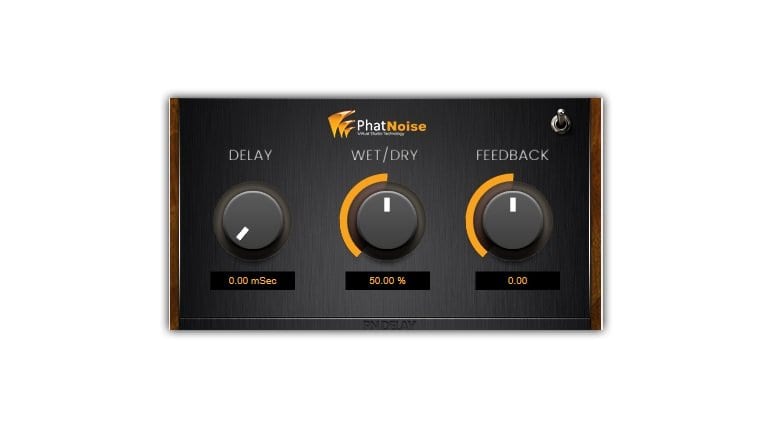 PhatNoise is a simple three-knob delay designed for ease of use and a distinct sound. More specifically, it goes after the character of 70s tape echo units, which means it's supposed to be thick and saturated-sounding. Whether it delivers on that is up to you to find out.
There isn't much else to explain about the delay – twist the knobs to taste, see what happens, get cool noises. Burgh designed it for low CPU use, too, so you should be able to run multiple instances of the plug-in without causing a ruckus.
More information & download
PhatNoise is Windows-only and available in 32 & 64-bit VST format. Download here.
Video
SYSTEM basic by HOFA plug-ins
The HOFA SYSTEM is one of those do-it-all plug-ins that you slap onto a track and proceed to build an entire chain of effects within them. The developer is graciously releasing a scaled-down freeware version of the product that still offers a more than respectable feature set!
HOFA SYSTEM basic comes with 21 effects modules, all 300+ presets from the full version, and the AlgoVerb Plate reverb algorithm. The modules you can toy with include pretty much all important effects known to mankind, such as compression, distortion, pitch-shifting, spatial stuff, EQ, delay – each with HOFA's unique spin on the concept. It's a powerful platform that may be worth dedicating a Sunday afternoon to!
More information and download
HOFA SYSTEM basic is compatible with Windows and Mac computers and can be had by downloading and installing the HOFA plug-ins manager. Head to hofa-plugins.de
Video
XPand!2 by AIR Music Technology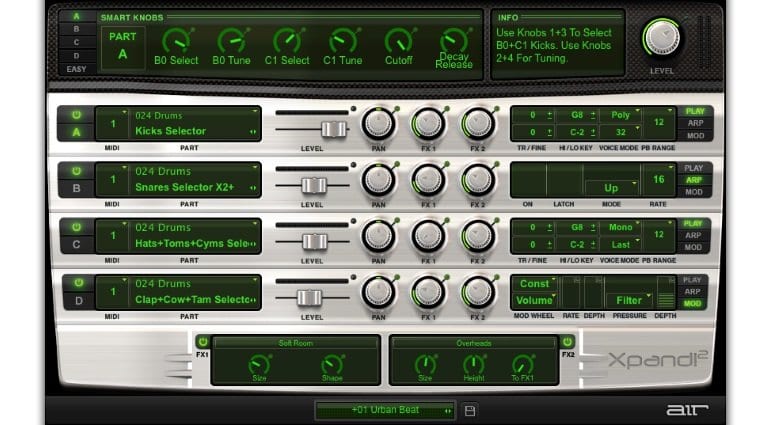 Xpand!2 is a sample-based rompler that's been around for many years, hailing back from the Pro Tools 8 days. It still has something left to show in this day and age, though, because its sound set (numbering thousands of patches) is very diverse and of generally high quality. It doesn't hurt that the built-in effects remain fresh as ever, either.
Last year, AIR was selling the plug-in for a dollar as a clever way of getting users to upgrade to their full range of products at discounted prices. That was already very close to "free", but hey, a dollar's a dollar! Today, Xpand!2 is being offered fully free by dontcrack.com in partnership with AIR. The multi-timbral rompler is totally yours to explore, but the offer is available for a limited time. Better get to it if you don't want to miss on this interesting piece of virtual kit!
More information & download
Xpand!2 is available for Windows & Mac computers and requires a free iLok account for authorization (no dongle needed). Head to dontcrack for more info and the download.
Video
Image Sources:
PhatNoise Delay aims to simulate the sound of 70s tape echo units: Edinburgh Records
HOFA SYSTEM is an arsenal of 21 effects modules contained within a single plug-in: HOFA
AIR Music Technology's Xpand!2 rompler is free for a limited time: AIR Music Technology