Convology XT Complete & Verberate 2 Stereo reverb plug-ins out now
Reverb fans are having a pretty good day with the release of two fancy plug-ins, each seemingly solid enough to handle your reverbation on its own for the rest of the year. The plug-ins in question are Convology XT Complete and Verberate 2, coming from developers Impulse Records / Wave Arts and Acon Digital, respectively. Here's more about each.
Convology XT Complete
If complete reverb overload sounds like something that'd interest you, this one is basically the Komplete 12 of reverbs. At heart, Convology XT Complete is about 3000 impulse response files, generated with 126 vintage hardware reverbs and conveniently wrapped into a plug-in. Sound shaping controls include Stretch and Decay scales, an equalizer, PreDelay, Stereo 3D Chorus, Stereo Width, Reverse, and others.
A library of 2965 presets can be auditioned according to the desired sonic quality, or by the type of gear used. User presets can be created and saved as well, while importing external IR files is also an option. The list of gear used is described as 17 plates, 39 80s/90s era digital reverbs, 36 spring reverbs, 7 German DSP reverbs (likely ones by EMT), 10 tape echos, and 16 vintage amplifiers – very varied and interesting, in my opinion.
Price and availability
At USD 349 (introductory price), Convology XT Complete is an investment, but I'd like to say it's justified. What's more, instead of a limited demo, the developers are giving away a free version of the plug-in called Free Factory. It comes with 70 IRs, so a fairly thorough sample of what's in store with the full version. Both the free and paid versions are available in VST, AU, and AAX formats.
More information
Verberate 2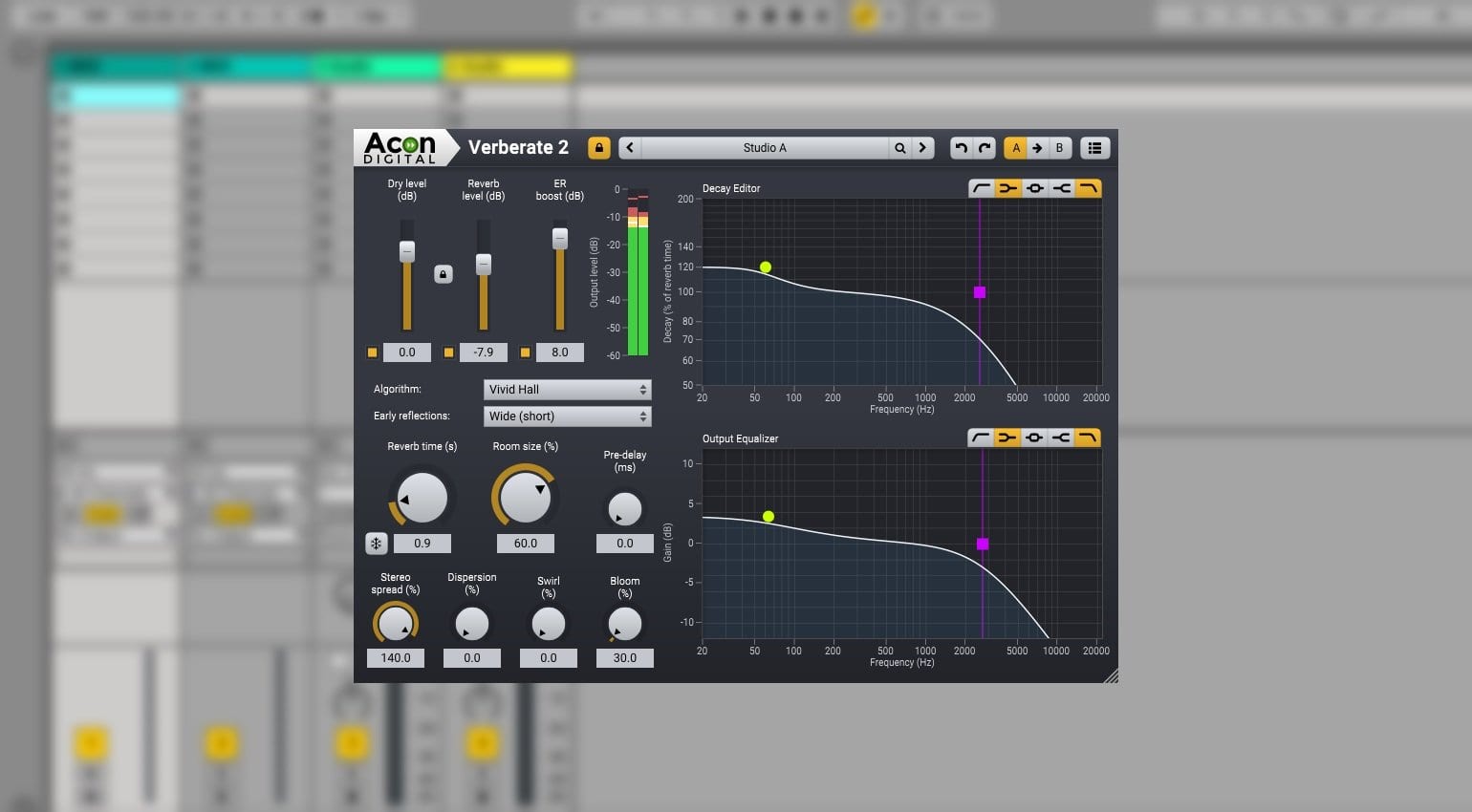 Technically, Verberate 2 came out in early March, but Acon Digital has just released the Stereo version. The big new feature in Verberate 2 is a new late reverb algorithm called Vivid Hall, designed for artefact-free sound. Further along, a Dispersion parameter has been added to improve plate reverb simulation quality, and there's the Swirl parameter designed to recreate the feedback modulation effect of old digital reverbs.
Price and availability
Verberate 2 costs approximately EUR 100 and is available in the usual formats for Windows (32 & 64-bit) and Mac (64-bit) computers.
More information
Video
Image Sources:
impulserecord.com: Impulse Records
acon digital verberate 2: Acon