Best free plug-ins this week: Cyberia, Phantom Center and 999
This week's collection of the best free plug-ins includes an anime-themed bitcrusher, a phantom-center-based stereo imager and a cool MIDI arpeggiator. Here's Cyberia, Phantom Center and 999.
Check out our archives for many more free plug-ins!
Slowslicing Cyberia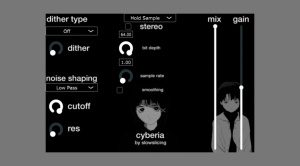 This funky bitcrusher plug-in looks like it came straight out of lain, the anime series. It's got everything you'd expect from a hard-hitting bitcrusher, and then some. You can of course adjust the bit depth and sample rate, and there's a smoothing option. Cyberia also includes a resonant multi-mode filter, adjustable dithering and mix and output gain sliders for applying just the right amount of the effect. If you've ever wanted to crush bits anime-style, here you go!
Cyberia is available for Windows, macOS and Linux as a VST3 plug-in.
Bertom Phantom Center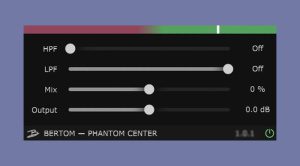 Phantom Center is a new stereo imager plug-in by Bertom that takes a different approach than most mid-side-based stereo tools and works by extracting the phantom center from a stereo signal. According to the developer, this results in much less correlation in the side components, meaning that hard-panned signals don't leak into the center or into the other side. It also includes a pair of HP and LP filters for redirecting specific frequencies to the side channels. Nice!
Phantom Center is available for macOS (including ARM), Windows and Linux in VST3, AU and AAX formats.
Fanan Team 999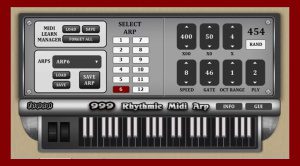 999 by Fanan Team is a MIDI arpeggiator plug-in that triggers your VSTis using arpeggios derived from MIDI chords. All in all, there are 999 arpeggios to choose from, hence the name. You can adjust parameters such as speed, gate time (note length), octave range, and diversity. The plug-in also lets you switch between arpeggios using a MIDI keyboard, which is great for live sessions, and there's a randomize option. Sounds like a fun toy for coming up with new ideas and patterns!
999 is a VST plug-in for Windows.
Videos
Image Sources:
slowslicing-cyberia: Slowslicing
bertom-phantom-center: Bertom
fanan-team-999: Fanan Team