Best free plug-ins this week: CqtAnalyzer, DSPplug mark3 and TS-M1N3
This week's collection of the best free plug-ins features a colorful spectral analyzer, a mid-side limiter and an open-source clone of a famous effect pedal. Here's CqtAnalyzer, DSPplug mark3 and TS-M1N3.
Head over to our archive for many more free plug-ins!
ChromaDSP CqtAnalyzer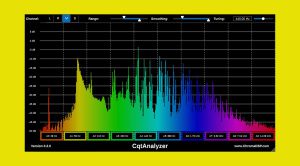 This rainbow-colored plug-in is a spectral analyzer based on the Constant-Q transform. It features an equally-spaced logarithmic resolution across all octaves, covering 48 bins per octave (1/8 tones) and ten octaves. The range and smoothing are adjustable, and you can choose from the left, right, mid, or side channels. The colorful display makes it easy to pinpoint certain frequencies. ChromaDSP says that the plug-in uses multithreading to minimize its weight on the audio thread.
CqtAnalyzer is an open-source plug-in and currently available for Windows, macOS and Linux in VST3 and AU formats.
DSPplug DSPplug mark3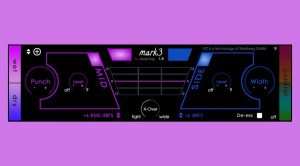 DSPplug mark3 is a mid-side limiter that offers mono to stereo and stereo widening capabilities. It includes a 3-band graphic equalizer for the mid and side channels, as well as dBFS and peak RMS mastering. The mid section lets you dial in Punch, while the side section has a Width knob for adjusting the stereo field. You can adjust the crossover between mid and sides using the X-Over knob, and apply de-essing as an extra bonus. There's also a mix slider for adjusting the effect amount.
DSPplug mark3 is a VST/VST3 plug-in for Windows.
GuitarML TS-M1N3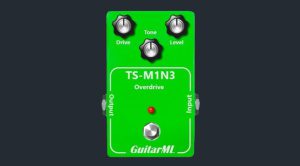 There's no doubt as to which classic pedal served as an inspiration for this open-source plug-in: It's of course the legendary Ibanez Tube Screamer, one of the most famous overdrive pedals of all time. According to the developer, its sound has been modeled using machine learning technology and neural networks. GuitarML says that the plug-in provides an accurate emulation of the pedal in all possible configurations of the Drive, Tone, and Level knobs.
TS-M1N3 is available for Windows (standalone, VST3, AAX), macOS (standalone, AU, VST3, AAX), and Linux (standalone, VST3, LV2).
Videos
Image Sources:
chromadsp-cqtanalyzer-01: ChromaDSP
dspplug-mark3-01: DSPplug
guitarml-ts-m1n3: GuitarML