Best Creative Dynamics Plug-ins: 6 Tools to Push Your Mixing Boundaries
Dynamics might not be the first category that comes to mind when looking for creative plugins. But a lot of companies are creating products that push the boundaries of what classic workhorses like compressors, expanders and equalizers can do in the digital recording age. We've already tackled filtering plug-ins as well as creative reverbs and delays, so this time we look at some of the other types of dynamics processors. These are 6 of the best creative dynamics plug-ins out there.
Soundradix SurferEQ2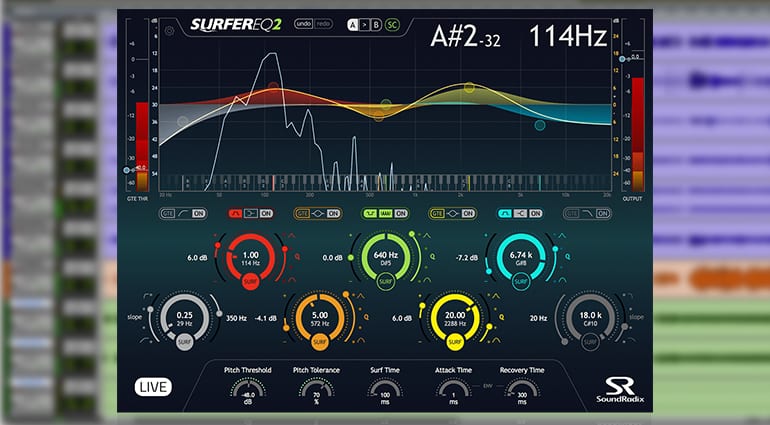 This is a pitch-tracking EQ that works with monophonic sources and adjusts the equalization in real-time along with the source material. It works by using a synthesizer filter to automatically adjust and balance the frequency spectrum as the signal changes throughout different registers and timbres. The filters you might expect are present, like high/low pass, shelving, and bells. But the real magic lies in the proprietary harmonic filtering which lets you control the heart and soul of a signal with a single, variable EQ point.
With a total of seven bands you can dial in the right EQ for the track and then engage the "Surf" function so it automatically adjusts in sequence. Furthermore, you can pick and choose which bands surf and which remain static. If you want to get really inventive there is MIDI control so you can adjust everything in real-time.
Melda Production MSpectralDynamics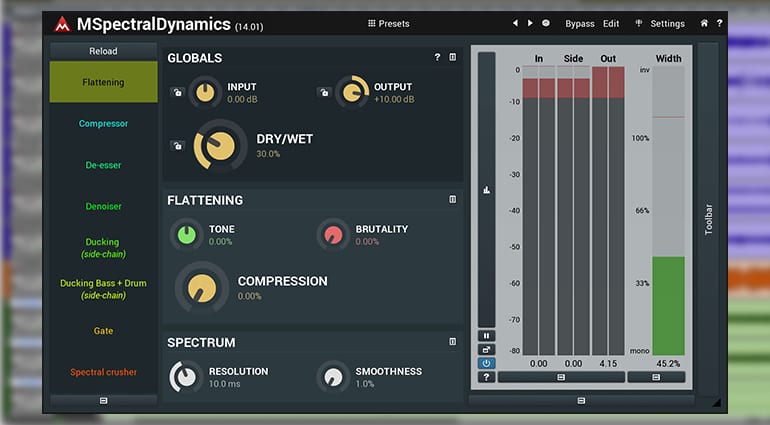 This is one of the most unique creative dynamics plug-ins. Part spectral shaper, part multi-band compressor this processor offers a unique way to process audio with its robust set of features. With it you can remove noise via the expander, flatten the frequency spectrum, and gate and the signal. It works by extracting the individual frequencies and processing them separately, not unlike a multi-band compressor. It runs in mono, stereo, or mid-side and comes with a host of add-on features like an output limiter and automatic gain compensation. The edit screen can be a bit visually daunting at first, but everything is laid out logically in the GUI. It's great for sources like dialogue to heavy electronic styles and everything in between.
Waves Audio Infected Mushroom Pusher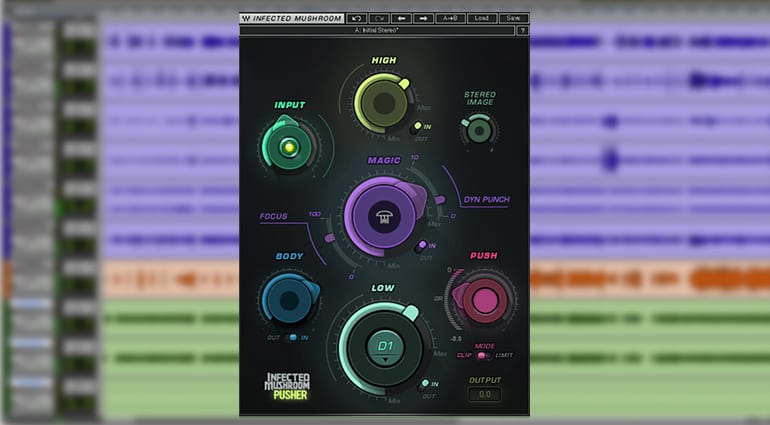 Waves partnered with respected EDM artist Infected Mushroom to channel their "secret mixing sauce" into one of the easiest-to-use creative dynamics plug-ins. It is many things, including a limiter and multi-band sonic enhancer. Low, body, and high controls function as the EQ points with a single knob for each. But the Magic section is the most unique feature. It adds dynamic and harmonic excitement across the entire spectrum of whatever is feeding into it. Additional controls over Focus and Dynamic Punch fine tune things even further. It can also limit and clip so you can get the track as loud as needed, and the stereo image field can be adjusted.
Zynaptiq Intensity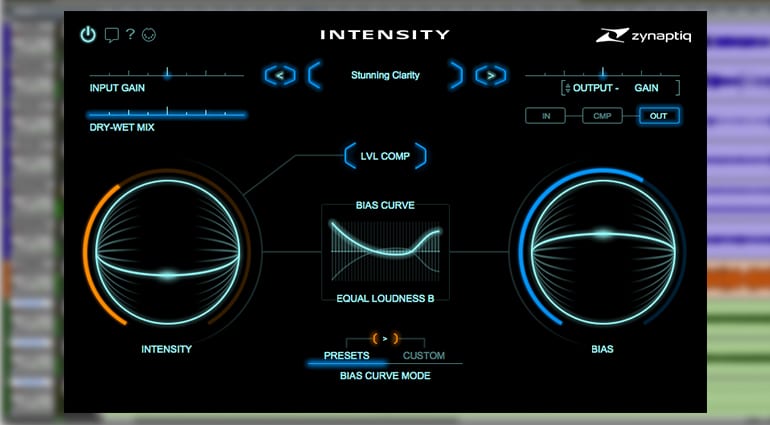 Zynaptiq is a company that is well-known to push the envelope (pun intended!). Intensity helps to bring out as much detail as possible with its unique take on audio processing. It differs from standard compressors in that there is no RMS detection happening in the "circuit". It also lacks the controls you would expect – like ratio, threshold, and time constants. The GUI is as unique as the processor itself, with just two main controls over Intensity and Bias. Some additional sliders help you gain stage, and output metering includes three different views. With just a few simple parameters you can manipulate detail and clarity quickly. It can also be used in foley to bring elements forward or push other elements back in the sound field a bit.
Sonnox Envolution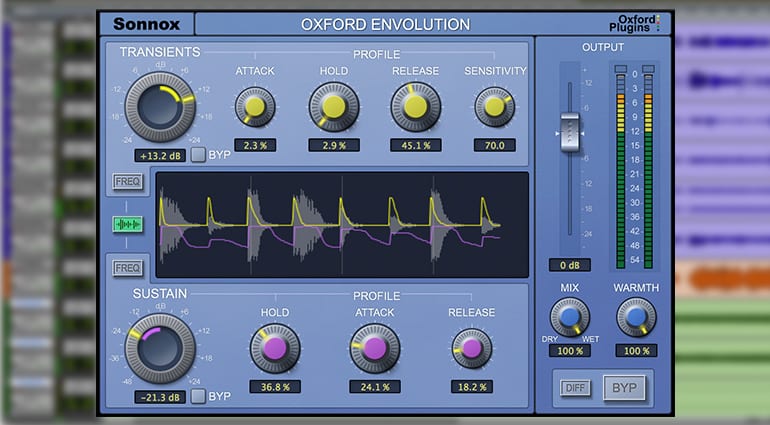 This frequency-dependent envelope shaper is much more than just a transient designer. With it you can dive deeper and manipulate the envelope based on frequency. Most of the time transient shapers are used to increase perceived attack and definition, but with Envolution you can go the other way, reducing sustain and ambience if you need. It can be used broadly or in a more focused, parametric style. Frequency points can also be automated so that they don't have to remain static.
The interface is divided into transient and sustain sections that can each be controlled via a target frequency. The timing controls let you shape the envelope appropriately, and you can add harmonic saturation with the Warmth knob at the output stage. A mix control allows for parallel processing directly within the plugin. The DIFF button solos the effect so you can hear exactly how the track is being effected. This can be used in a musical fashion as well, as it creates a novel, zero-compression effect! Multiple kinds of metering provides a quick visual reference, And with the waveform display you can easily zero in on how you want to manipulate the sound, but it can be disabled for ears-only reference.
Flux Audio Syrah V3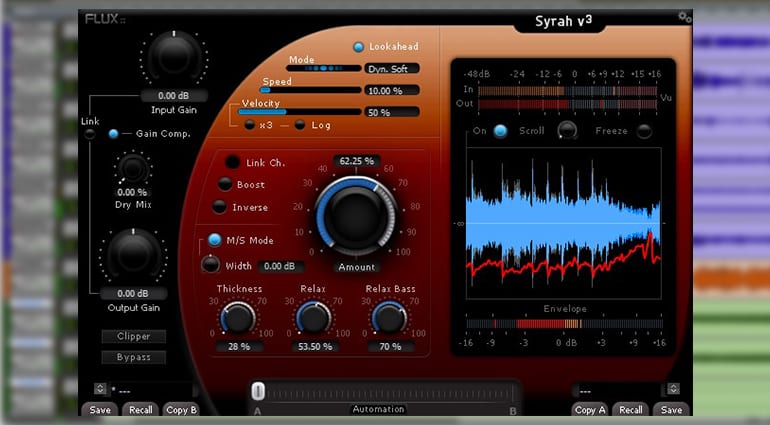 "Adaptive dynamics" is the name of the game here. Syrah reacts to volume changes as well as variation in dynamics providing two layers of independent compression. It works by using a compressor and de-expander in tandem to process incoming audio. The compressor then reduces the intensity of the higher levels, while the de-expander works to bring up on the lower material.
Three modes determine how the plugin is to react, and four knobs control the envelope. There are additional processing elements that are available via buttons, including width expansion and mid/side mode. Some useful visual elements are provided, like a customizable waveform display that lets you see the effects the plugin is having on the audio. It's available in a wide variety of formats so it can be run in any DAW. It usually retails for $129 but is currently on sale for just $39.
Image Sources:
Soundradix SurferEQ2 dynamic EQ plug-in: soundradix
Melda MSpectralDynamics: melda production
Waves Infected Mushroom: waves audio
Zynaptiq Intensity: zynaptiq
Sonnox Envolution: sonnox
Flux Audio Syrah: flux audio