Best Creative Filter Plug-ins: Our top 10 creative software filtering tools
Our Top 10 plug-in tools to get creative with your audio!
EQ is one of the most powerful processing tools available. But let's forget about the boring, vanilla equalization methodologies we've all adapted to – and step into the creative unknown! The selections here go well beyond the capabilities of the usual equalizer, allowing you to manipulate and mutilate your sounds in innovative and interesting ways. These are 10 of the best creative filter plug-ins out there. 
Soundtoys FilterFreak2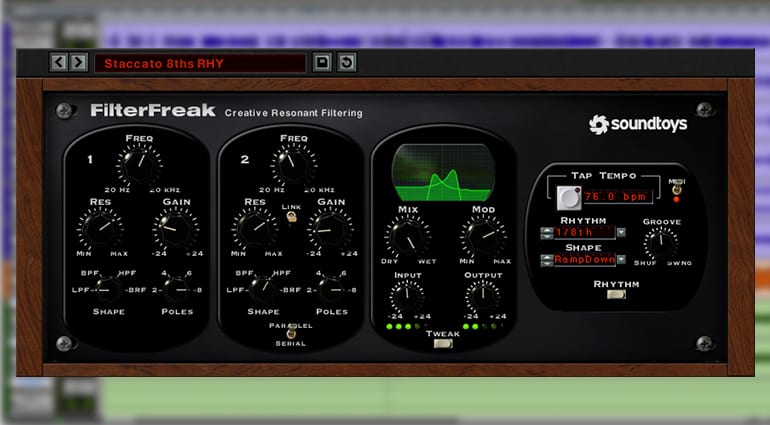 Reimagining classic analog filtering, FilterFreak2 is capable of the smoothest sweeps just as much as grimy, glitchy goodness. It's quite versatile, as it can recall funky envelope follower sounds like the classic Mu-Tron or wacky wah-wah tones. It can even be driven hard into breakup – just like hardware. Seven analog saturation styles take your tracks from warm drive to clipping extremes.
There are additional groove tools bundled in that can take some of the guesswork out of dialing things in. It can be tempo locked to your DAW or controlled manually, and you can even create your own patterns via the Rhythm Editor. Envelope and ADSR modes can be triggered via source signal.
Waves Audio Metafilter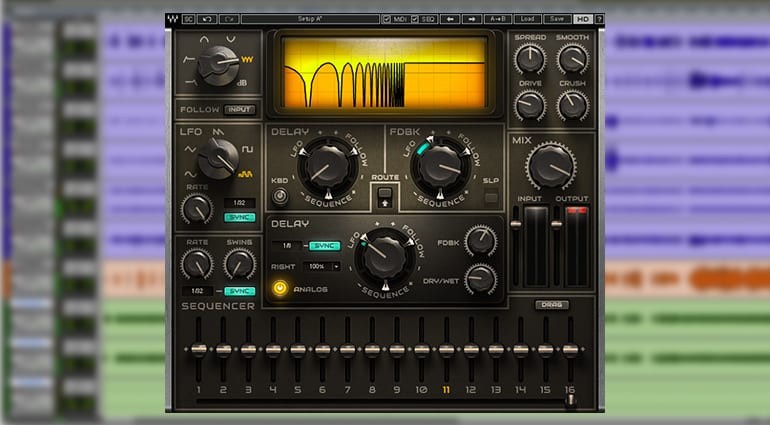 This is a powerful multi-effect built around a multi-mode filter. It utilizes Waves' Virtual Voltage technology to best emulate the weight of analog filters, but it is much more than just a filter. It provides capabilities to produce a number of effects like wah, tremolo, gating, and more. Provided is the ability to modulate parameters like resonance, time, and cutoff frequency via a LFO, envelope follower, and step sequencer. MIDI learn functionality allows you to control the plug-in with a MIDI input device.
Kuassa EFEKTOR Wah Filter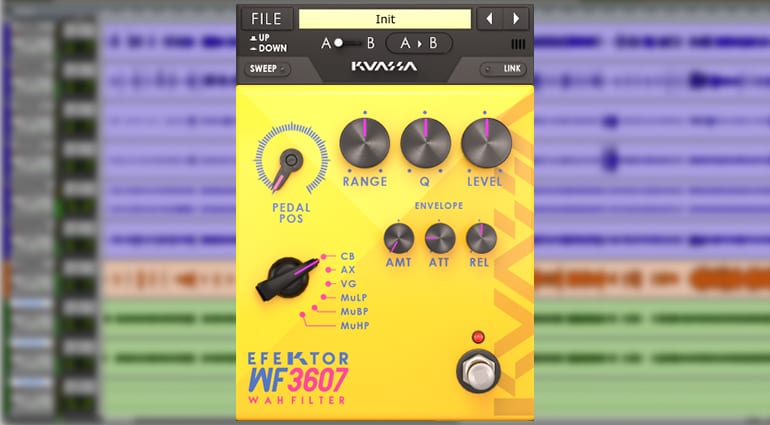 This plug-in has six flavors of wah going all the way to synth-like filtering. These include sounds from the Dunlop Crybaby, Vox and Vertex wahs, as well as three styles of Mu-Tron (low, high, and band-pass) envelope filtering. All settings share global controls over bandwidth, range, and level as well as attack and release. The pedal position knob simulates the treadle location on an actual wah pedal, and there is stereo linking and MIDI expression pedal functionality.
UAD Moog Filter Collection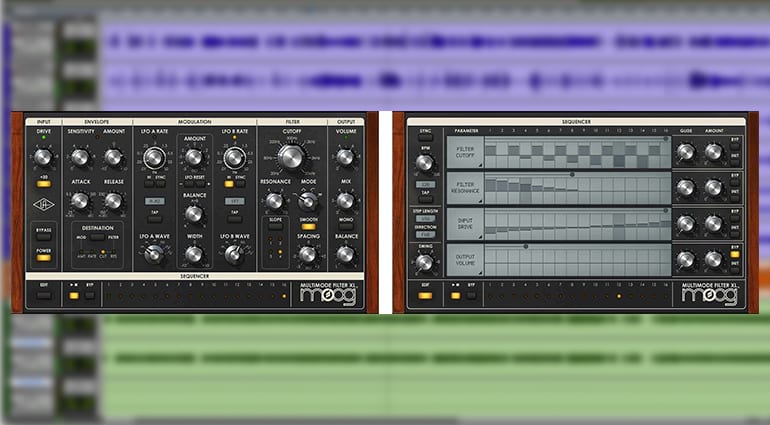 Moog analog filters have long been considered some of the best and most creative. Included here are the best of a number of different Moog models. Four filters work together to shape the sound, offering full range 20Hz-20kHz frequency response. It's much more than just an EQ, and can be used to enhance harmonic content and manipulate sounds in ways that made the original hardware units so beloved. Dual LFO modulation gives you total control over each, and also includes tap tempo control over the rate. There is a built-in four lane sequencer that provides limitless possibilities via control over every element. Also included are a number of presets from famous artists.
Arturia M12 Filter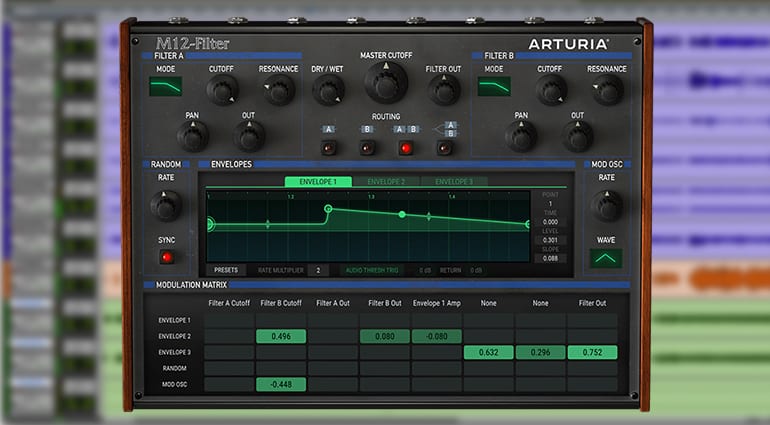 Taken from the Oberheim Matrix-12 polyphonic synthesizer, this plugin provides a powerful multi-mode filter. The M12 is a marriage of the concepts of the original with modern features and functions. Built upon the company's True Analog Emulation technology, there are twin analog filters as well as all 15 modes from the original hardware.
Analog filter tone control and programmable modulation envelopes let you manipulate sounds in amazing ways. Highly advanced routing is possible via the modulation matrix. This includes series and parallel signal flow, among others. Global parallel processing is made possible via a wet/dry blend control. This is a very versatile creative filtering plug-in that truly needs to be heard to be believed.
Cableguys FilterShaper 3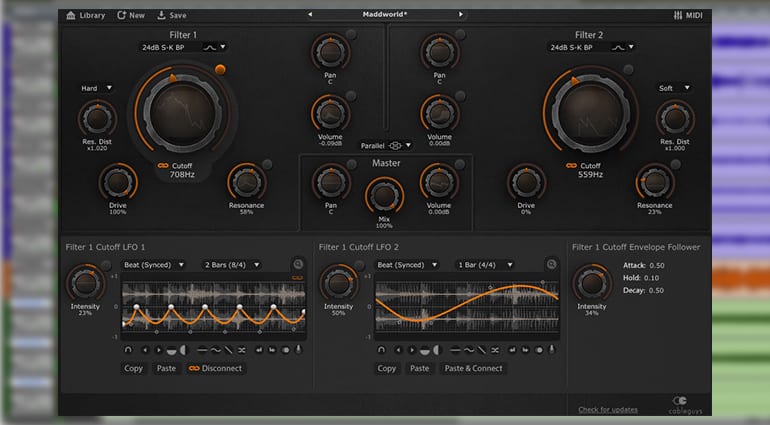 Billed as "filtering, panning, and modulation on steroids" this is a highly musical plug-in that operates on two main filter sections. They can be run in serial or parallel with freely editable modulation curves and a flexible modulation network that adds motion to your music. It can do subtle to extreme and everything in between with Sallen-Key filters that add weight and warmth, and 60 editable LFOs and 50 editable envelope followers.
All controls have their own modulation, two LFOS, and one envelope follower with further control from there. LFOs can be MIDI triggered, and have their own visualization. And with dual-band side-chaining, you can expand your sonic options even further. The GUI has a lot going on, but it's set up symmetrically, making it fairly easy to navigate. And the library of user-sourced presets is always growing
Sonalksis Creative Filter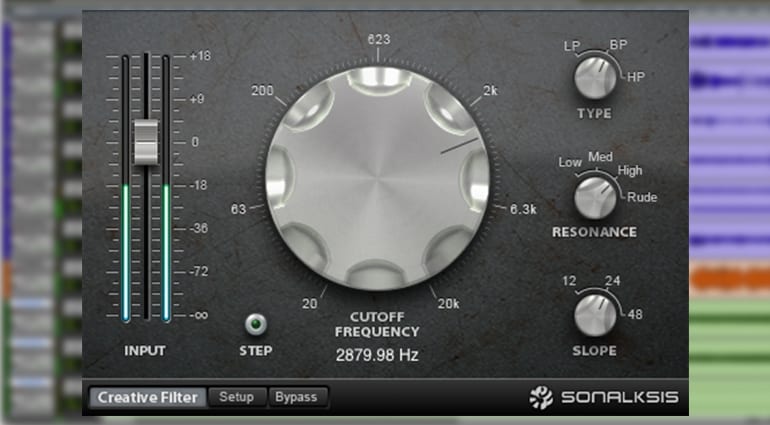 Billed as the world's first "adaptive resonance filter". This type of filter automatically adapts frequency, resonance, and saturation to the signal that's being fed into it. It comes with four modes of adaptive response, and adapts to you – instead of the other way around.
The goal of the plug-in is to provide all of the creative elements one needs in a processor like this, but without the complex interfaces that are some common in creative filtering plugins. The control scheme is simple with just four knobs over cutoff frequency, filter type, resonance, slope, and an output volume slider. Everything is processed in 64-bit floating point processing with no latency or signal delay.
FabFilter Volcano 2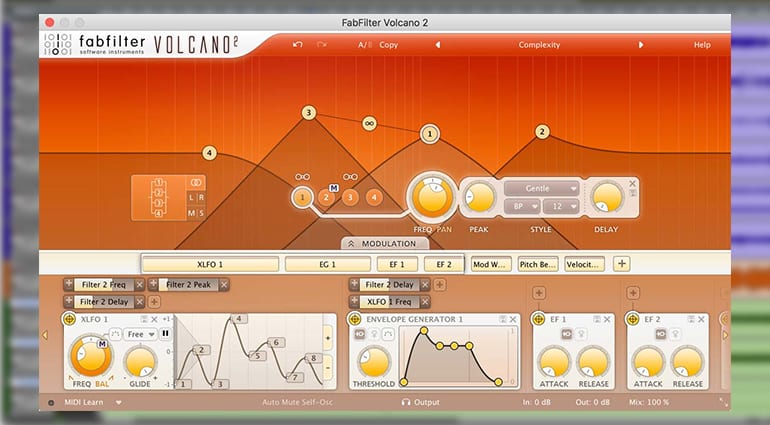 There was no doubt that one of FabFilter's applications would make this list of the best creative filter plug-ins. Volcano 2 has the evolution of digital with the heart of analog filtering. It runs on four multi-mode filters. Perhaps the most unique feature is the drag-and-drop modulation matrix. It allows you to combine the envelope generators and followers, 16-step XLFOs, and MIDI sources into a 24-slot matrix. From there it can be further fine-tuned. Each filter can also be panned, delayed and run in stereo, mono, or mid-side.
It's simple to dial in, but there is a bit of a learning curve in navigating the interface. Fortunately., there is access to a wealth of educational resources for learning how to use it better. In addition to these resources there is also MIDI learn and perfectly smooth control transitions – like everything from FabFilter.
Sugar Bytes WOW 2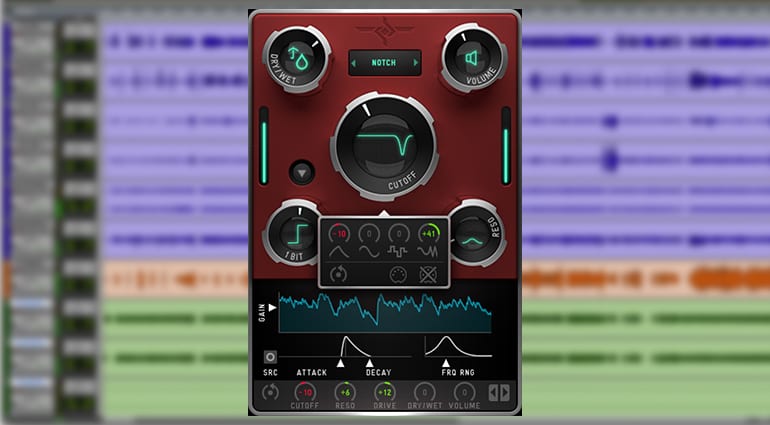 21 of the most popular filters of all time are crammed into this versatile plug-in, but that's not all. It also sports four modulation sources like a 16-step step sequencer, 13 waveform LFO, envelope follower (with frequency detection), and wobble. Vowel Mode acts as a vocoder, and all filters are compatible with it. There are nine total vowels, and you can even use two at a time.
The compact interface is easy to navigate and makes dialing in sounds seamless. Five controls tune the resonance, cutoff frequency and dry blend of your sound. You can even grind up your sounds with seven different vibes of distortion that can be routed pre or post filtering. WOW 2 can chop and screw any signal to perfection.
Audio Damage Filter Station 2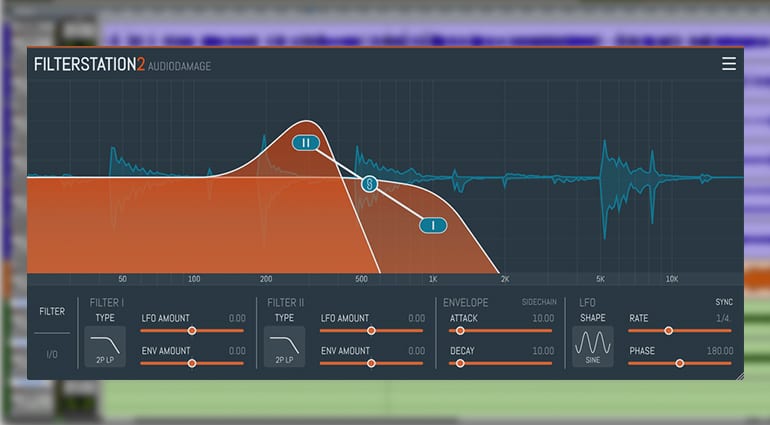 Another take on a dual filter design made famous by the Sherman Filterbank, it can run in parallel, stereo, or stereo operating modes. It is the second generation of the plug-in that features a re-imagined DSP section and UI. The redesigned interface is much more intuitive and easier to navigate than the previous iteration. The plug-in runs on 12 filter algorithms and an envelope follower, and is capable of much more than filtering. The envelope follower allows for dynamic control of filter frequency with a stereo side-chain so that external signals can trigger it. It offers internal and tempo sync modes, and a VCA mode that allows for gate and tremolo effects. Uniquely, it runs on Windows, Mac, iOS, and Linux systems.
Image Sources:
soundtoys filterfreak2 plugin GUI: soundtoys
waves metafilter plugin GUI: waves plugins
kuassa efektor wah filter plugin GUI: kuassa
uad moog filter collection plugin GUI: universal audio
arturia m12 filter plugin GUI: arturia
cableguys filtershaper 3 plugin GUI: cableguys
sonalksis creative filter plugin GUI: sonalksis
fabfilter volcano 2 plugin GUI: fabfilter
sugarbytes wow2 creative filtering plugin GUI: sugarbytes
audio damage filter station 2 plugin GUI: audio damage