Waves launches the $500 WRC-1 Wi-Fi Router. But why?
Of all the products we expected from Waves, a Wi-Fi router isn't one of them. None the less, here's the WRC-1 offering ruggedised connections and audio streaming. We've got one question: who's queuing up for a $500 Wi-Fi router?
Waves WRC-1
You'll most likely know of Waves as a result of their excellent plug-ins. But you may not know that Waves have a portfolio of live sound products, too. Indeed, for the last few years, Waves has offered an all-digital mixing system called the eMotion LV1. The idea is that you or your sound engineer can own a highly powerful mixing solution, based around compact computer hardware. It's perhaps no surprise that Waves has now begun to offer hardware accessories designed for the eMotion platform.
Just a few months ago we saw the launch of the Waves Fit Controller. But if you'd asked us what accessory would come next, a Wi-Fi router wouldn't have been top of the list. Nonetheless, Waves have just launched the WRC-1 Wi-Fi router, a pro-spec 1U affair that also carries a very pro-pricetag. So what's the deal, Waves? Why do we need a Wi-Fi router to play live?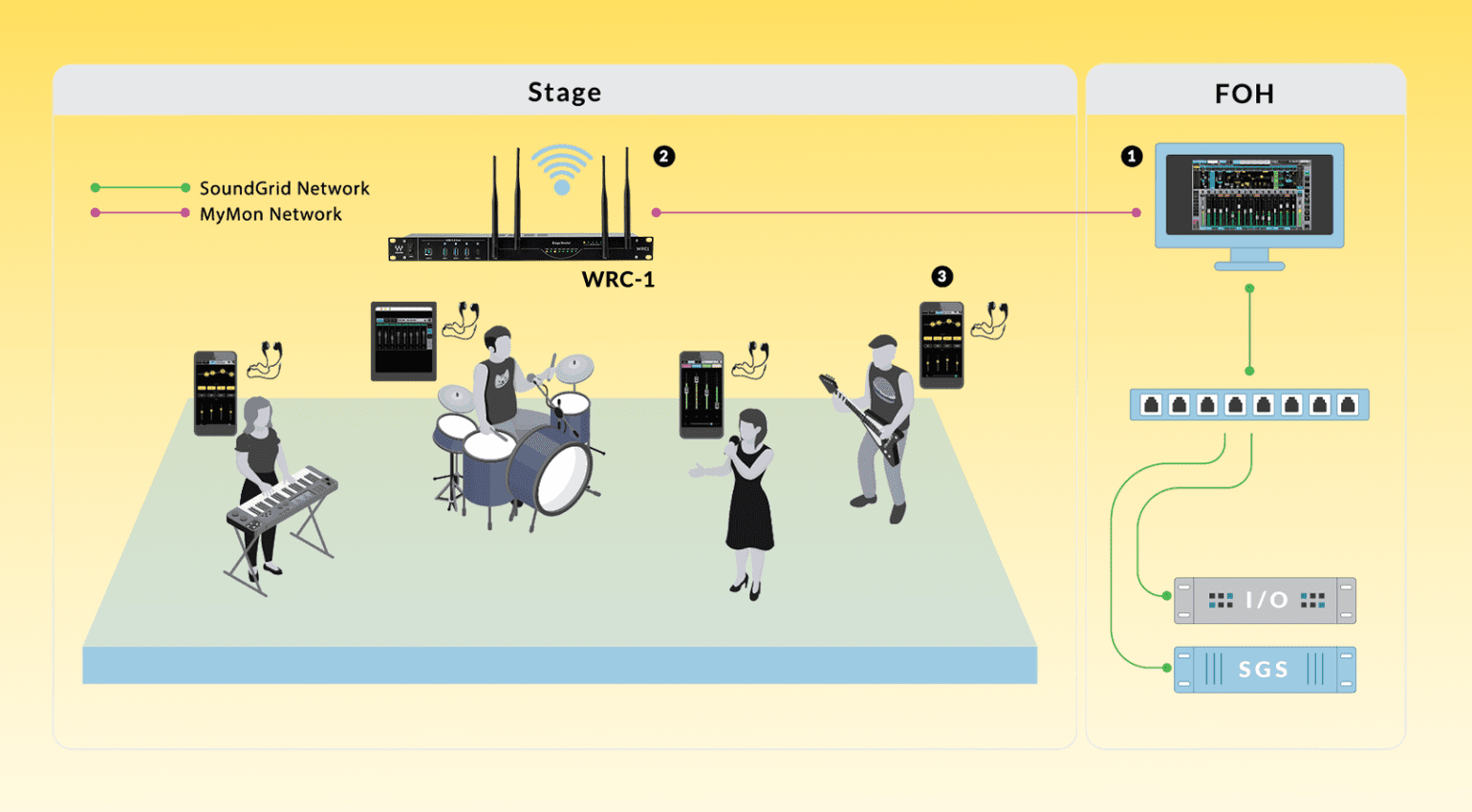 A Wi-Fi Router AND Audio Interface?
Waves specifically tout the WRC-1 as being ideal for use with the MyMon personal monitoring app and eMotion. What doesn't seem clear is: What makes a Wi-Fi router especially suited to a monitor control application? After all, a Wi-Fi router is pretty much a Wi-Fi router, right? So long as the wireless integrity is there and the build quality is good enough to take on tour, where's the added value in a $500 router?
To be fair, the WRC-1 does have some nice features. Dual-band diversity Wi-Fi should mean a reliable connection. We also approve of the inclusion of a USB 3.0 hub and locking RJ-45 connectors. With that said, there are routers for much less money which offer very similar features.
The WRC-1 also offers an integrated DLNA player functionality which allows wireless playback of audio from mobile devices to dedicated balanced analogue output ports on the WRC-1 back-panel. This could be super useful in rehearsal as well as an emergency "get out of jail card" should playback fail mid-show.
Ultimately, only you can decide if the extra features justify the price. We applaud Waves for offering more hardware support for the eMotion platform!
More information