Top 5 audio interfaces 2018 by PreSonus, UA, Slate, MOTU, Audient
2018 is nearing its end and we are rounding up the most interesting audio interfaces released this year. A notable point of similarity among them, which emerges as a trend, is low latency. Thunderbolt connectivity is letting manufacturers push their drivers and architecture to previously unthinkable limits, achieving sub-milisecond roundtrip latencies. It looks like one can finally monitor & record reliably with effects/plug-ins in real-time, or as close to real-time as the human ear can perceive. It's a meaningful innovation that's only going to get better as technology progresses.
Without further ado, here are our choices:
PreSonus Quantum 4848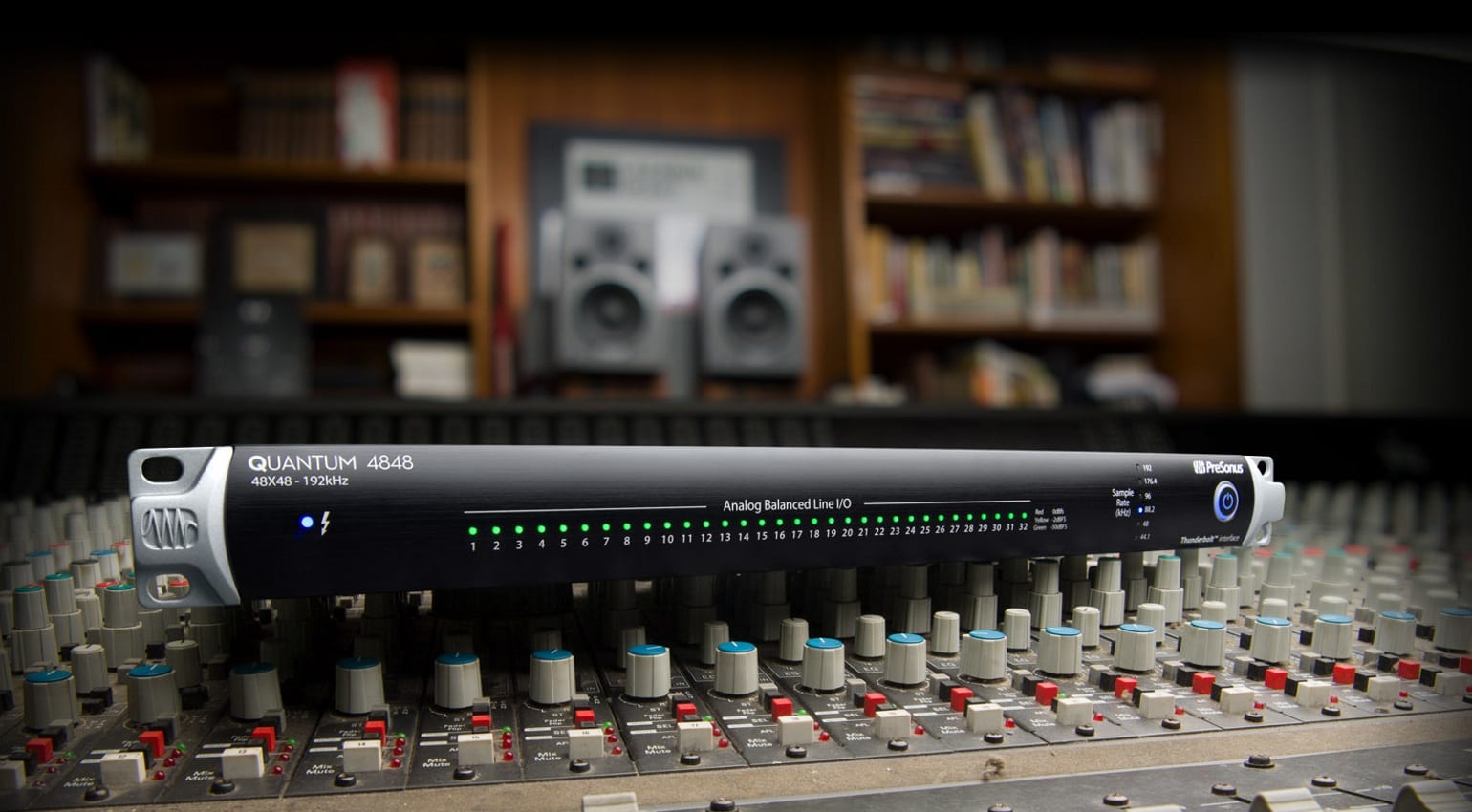 This summer, PreSonus announced a new audio flagship audio interface/converter – the Quantum 4848. It just started shipping, by the way. Targeting professionals with a mixed analog/digital setup, the 4848 is a 48in/48out Thunderbolt 2 interface slash AD/DA converter armed with 32 ins and outs over DB-25 and an additional 16 channels of ADAT optical I/O for a total of 48 audio channels at 24-bit, 192kHz sample rate. A novel feature is the software integration with PreSonus' DAW, Studio One Professional, and its Pipeline XT technology. The basic idea is that any piece of outboard gear can be "inserted" and managed into your session like a plug-in, with automatic latency compensation. It also features Channel Profiles for efficient I/O management. A very accomplished audio interface at a digestible price of around USD 1500.
Universal Audio Apollo X series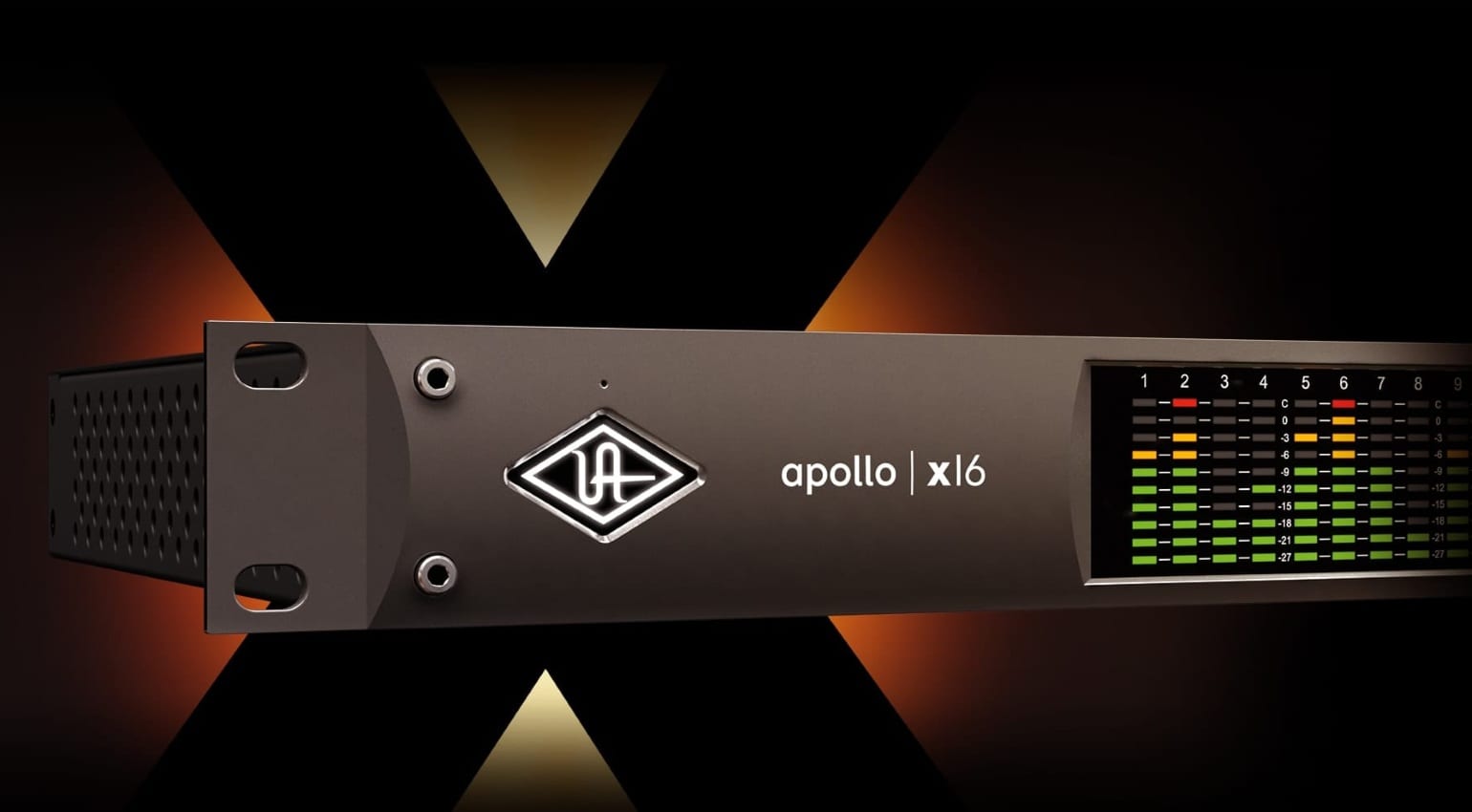 The X line is UA's new flagship audio Thunderbolt 3 interface series, with improvements and innovations such as new Elite AD/DA conversion, hexa-core DSP for plug-in processing, the now-familiar Unison mic preamps, and Surround Sound support. You can have it in 16in/22out, 18in/24out, and 18in/20out versions at prices starting from EUR 1999 in Europe. All interfaces ship with 16 UAD plug-ins from UAD's Analog Classics bundle, which includes emulations of revered gear like the UA 1176LN, Teletronix LA-2A, Marshall Plexi guitar amp, and others. Thunderbolt 3 connectivity is a huge plus for future-proofing and the name UA speaks for itself.
Slate VRS8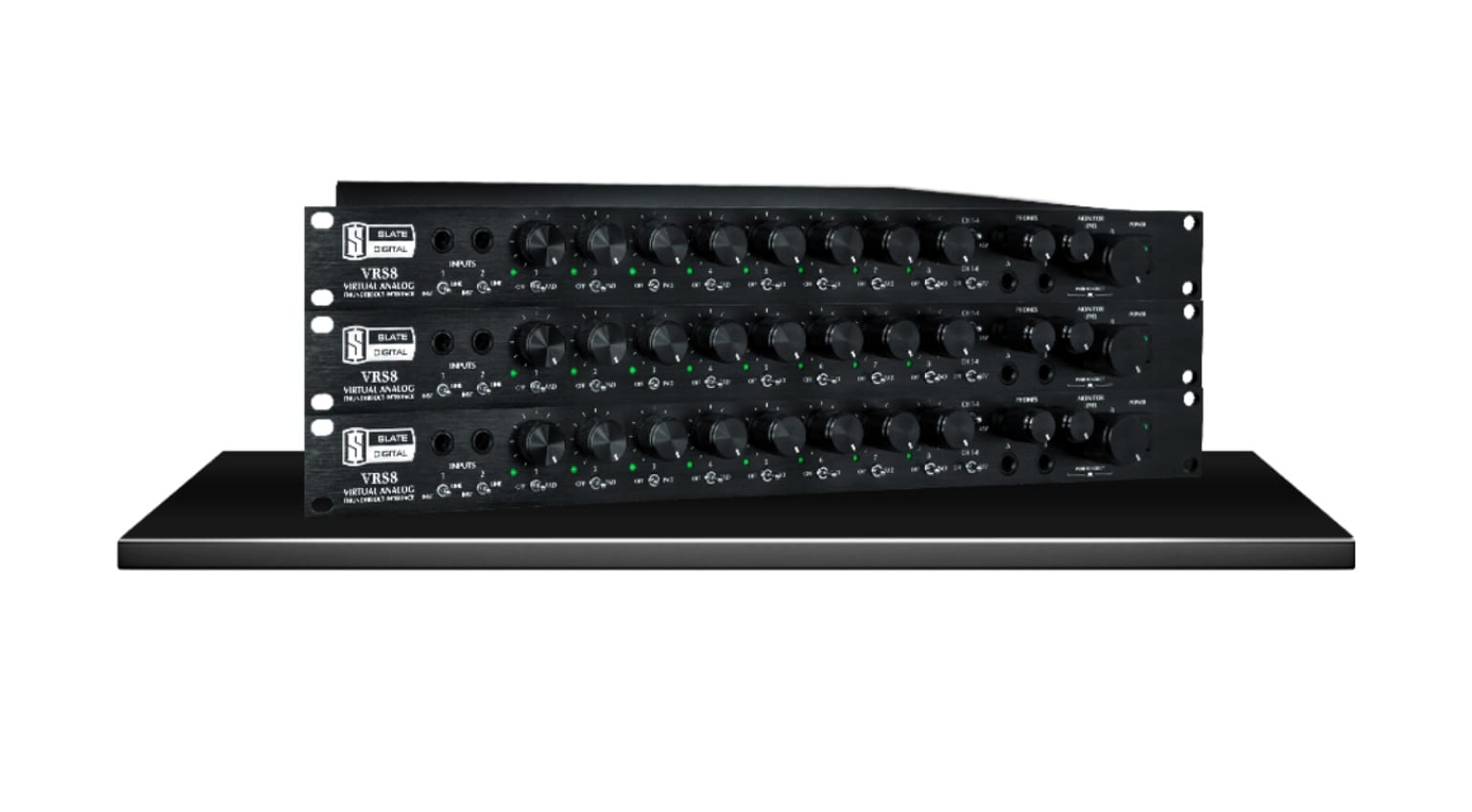 The long-awaited Slate VRS8 became reality in 2018. the VRS8 is equipped with eight linear VMS-One mic preamps which can be used with Slate microphones (or other mics, though results may vary) to emulate various classic microphones. Slate calls the VRS8 "low latency native" for its custom chipset enables a roundtrip latency of only 0.7ms. Dynamic range is rated at 124dB, and clocking is achieved with XTC technology comprised of four temp-compensated quartz oscillators. Sounds stable enough! Priced EUR 2099, the VRS 8 is very competitive.
MOTU 8PRE-ES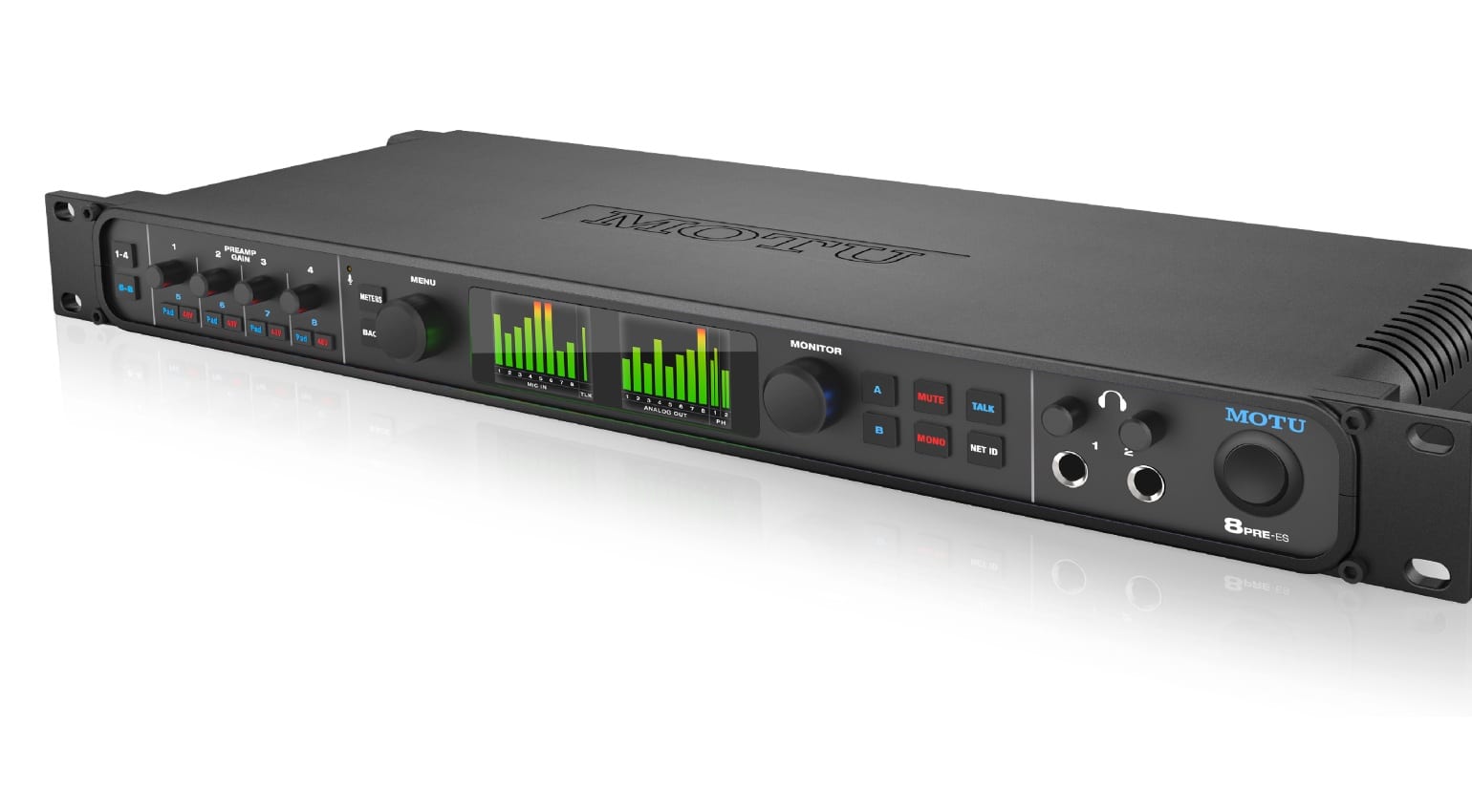 Reminiscent of the 828 ES which Mark Of The Unicorn unveiled last year, the rack unit houses the same ESS Sabre32 DAC chip with a dynamic range of 123dB, also used in the company's professional 1248 interface. The DAC supports 24-bit audio at 192kHz sample rate. It andles 52 simultaneous audio channels, featuring 24 inputs and 28 outputs. There are eight combined mic/line/guitar inputs with built-in preamps (sonically transparent, claims MOTU), individual preamp gain, pad switches, 48V phantom power and the possibility of digital remote control.Connecting over both USB 2.0 (compatible with 3.0) and Thunderbolt, the interface is capable of a low 1.6ms round-trip latency at 96kHz over TB, which is a very good figure. Priced USD 1195, the 8PRE-ES is a powerful and affordable unit that's designed thoughtfully and ergonomically.
Audient iD44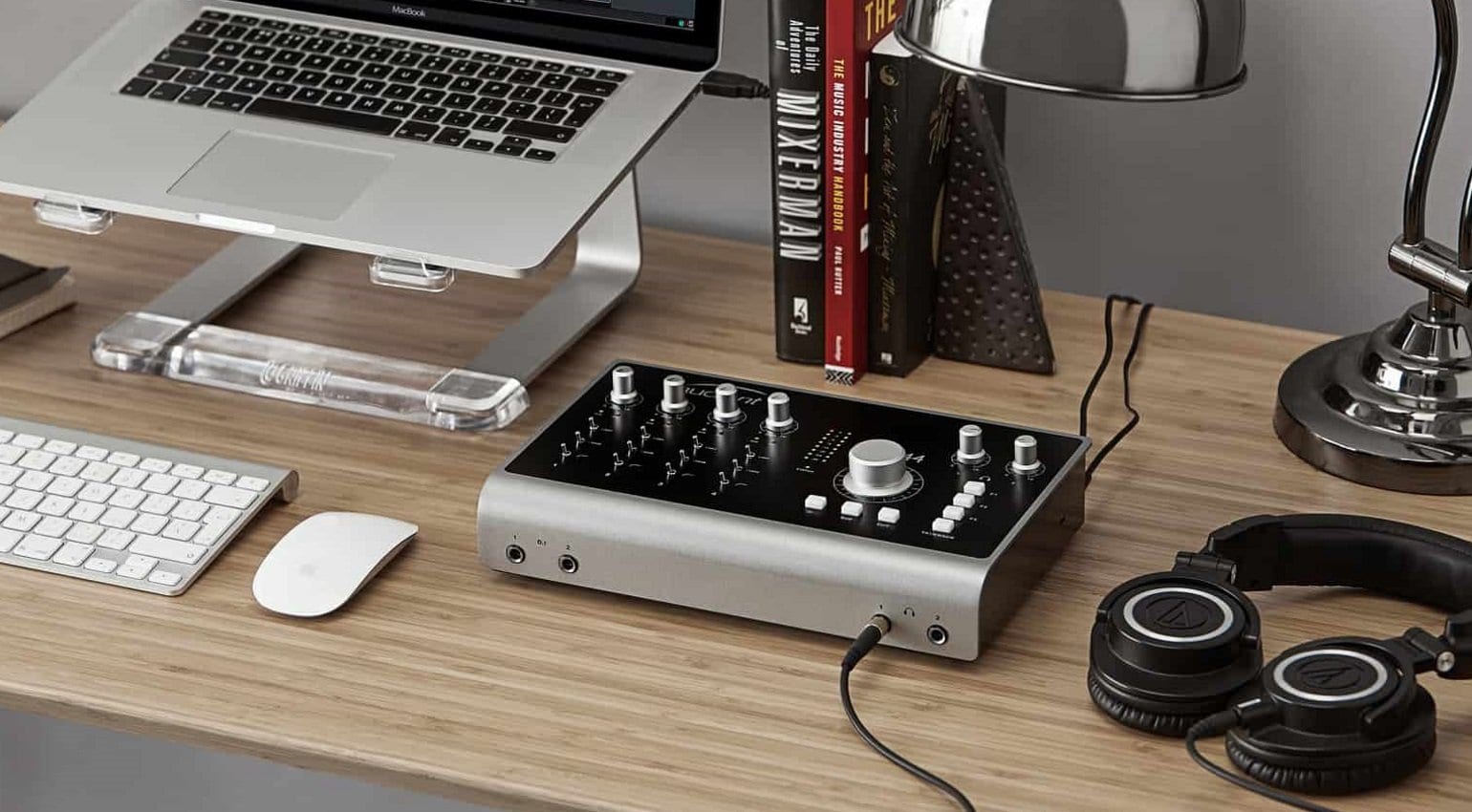 The iD44 has four of British manufacturer Audient's Class-A mic preamps, ripped straight out of the company's flagship recording console – the ASP8024HE. They deliver up to 70dB of gain, which is enough to power even gain-hungry dynamic microphones like the notorious Shure SM7. Audient chose Burr Brown AD/DA converters, the same ones which it has been using for the rest of the iD line and its ASP recording consoles. Audient also outfitted the iD44 with two optical inputs and outputs that support both ADAT and S/PDIF. This way, the iD44 can be expanded with up to 16 channels of mic preamps for bigger recording sessions. Priced USD 577, the iD44 is quite a catch with its connectivity, console-quality preamps, and aluminium build.
That's our Top 5 audio interfaces in 2018! What's your Top 5? Any products we should have included in our list? Let us know in the comments below.
Image Sources:
PreSonus Quantum 4848: PreSonus
UA Apollo x16: Universal Audio
Slate Digital VRS8 gallery: Slate Digital
MOTU 8PRE-ES: MOTU
Audient ID44: Audient