The Best Drum Machine VSTs to Get your Groove on
A drum machine is for creating electronic beats. And for many DAW users, a plugin version is much more practical than hardware (like a classic TR-808). No extra cabling is needed, and no sync issues block the workflow when you want to mix and use effects on individual drum sounds like Kick, Snare, or Hihat. Additionally, editing a drum groove in-the-box is much more straightforward than fixing recordings of hardware drum machines. We have selected the best drum machine VSTs. 
Most of the time a drum machine is made up from a drum kit containing electronic drum sound and a step sequencer. Many plug-ins often bring along additional effects like reverb or delay. To limit the scope of this list, we've excluded virtual acoustic drum plug-ins like Addictive Drums or Superior Drummer, sample players with drum libraries like the Abbey Road Drummer series for Kontakt, simple loop players and solo VSTs that only focus on one instrument like the Kick. In addition, we opted to select just one or two products from each plug-in maker for the best drum machine VSTs.
And if you're scratching your head thinking: "Why would I even need a drum machine VSTs if I have everything I need in my DAW?", you're not wrong. Tools like the Drum Rack in Ableton Live or Log Pro's Drummer offer plenty of sounds and workflows for beat creation already. However, depending on the sound and groove you're after, a virtual drum machine as a VST or AU plug-in with the right samples will get you there faster. Which in turn gives you more time to finish your track. But if you're more on the lookout for a drum machine to help you rock the stage, a hardware solution is still the way to go.
What we look for in the best drum machine VSTs
The most important aspect to look for in a drum machine: the included drum sounds. So, besides our recommendations here,  do thoroughly listen to the sound demos each plug-in maker offers on their website. In addition, make sure to check if your system (Windows or Mac) matches the system requirements. It also makes sense to research how how well the product you're about to spend money on is maintained in terms of updates and bug fixes. On the visual side of things, take a good look at product videos and see if the VST's GUI and workflow suit your needs, if the plug-in maker does not offer a demo or trial version to actually check out the workflow.
A couple of the plug-ins on your list of the best drum machine VSTs also include a sequencer. With that, you can program beats within the plug-in. In addition, many of these plug-ins with sequencers also include a variety of pre-programmed beats as presets. Do check if these beats match the genre you're producing in. On the other hand, a sequencer may be redundant if you're going to play your beats with a MIDI controller or program them in the piano roll of your DAW.
XLN XO – AI-based Sample Scanning
XLN is known for two VSTs. Addictive Drums 2 is one of the most popular drum libraries on the market. And RC-20 has almost become synonymous with lofi effects. With XO, XLN has published their first drum machine for electronic sounds. And it is already being heralded as one of the best drum machine VSTs. What makes XO unique, is its AI-based sample scanner and sample "cloud". Through machine learning, XO's scanner can analyze any folder full of drum samples and automatically sort them by type. The sorting visualization happens through a multi-colored cloud where every dot represent a sample on your hard drive. Browsing samples happens by dragging over the dots. This puts an end to endless browsing through folders and subfolders.
In addition to your own samples, XO includes thousands of carefully crafted drum samples for just about any genre. It also has its own power sequencer, with loads of randomization features, an endless array of MIDI grooves, and a powerful export function for the created beat. XLN has also started to create a whole ecosystem around XO with a growing number of expansion packs.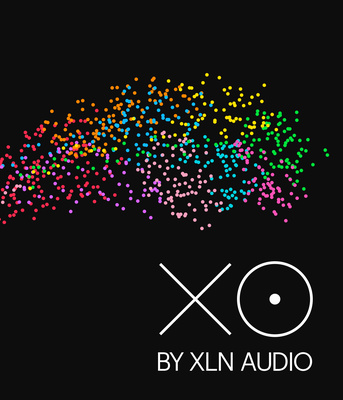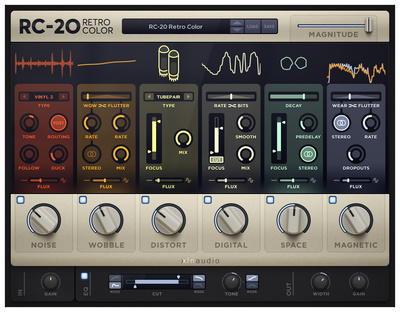 XLN Audio RC-20 Retro Color Download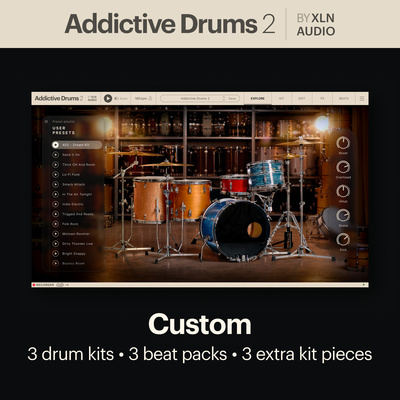 XLN Audio AD 2 Custom Collection Download
Algonaut Atlas 2 – Lightning-fast drum kit creation
Algonaut Atlas 2 is the closest competition to XLN XO in the best drum machine VSTs. It offers a similar way of AI-based sample scanning and colorful cloud that represents all drum samples. Just like in XO, you can pre-listen and switch samples on-the-fly and quickly combine them into new drum kits. There are a couple of key features, however, where Atlas 2 goes into a different direction.
For instance, you can create more than one sample clouds in Atlas 2. If you have sorted your drum samples by vendor, for example, you can create a sample cloud just for for samples from one sample pack. And have Atlas 2 automatically create a drum kit just from this pack. It also offers a powerful sample lock mechanism. With it, you can lock one of its 16 samples slots (XO offers 8), and have the VST's randoimzation engine exclude that slot while switching sample from the other slots. That way, you quickly build new drum kits without having to go through a tedious selection process.
Wave Alchemy Triaz – A Plethora of Sounds
Wave Alchemy are highly regarded for their Kontakt instruments. After releasing two drum machines, Revolution and Evolution (later renamed to Drumvolution), which included samples from classic drum machines such as TR-808, DMX or LinnDrum and after creating BassSynth, one of the best synth bass samplers for Kontakt (besides Substance from Output), they turned their focus onto original electronic drum sounds. With Wave Alchemy Triaz, you get over 10,000 samples, more than six hundred drum kits, triple layering for each sample slot and so much more.
Triaz also includes a powerful sequencer that can even be used polyrhythmically. In most sequencers, all lanes run at the same tempo and meter meaning that if you set the global grid to sixteenth notes, all samples run at the same speed for the same length. In Triaz, each of the twelve lanes gets to have its own meter and length. And if the 10,000 samples don't cut it for you, you can always just drag-and-drop your own drum samples into the Kontakt instrument. And rumor has it, that Wave Alchemy is working hard on a native VST version of Triaz.
D16 Nepheton und Drumazon – legendary 808 and 909 sounds
D16 Group are techno specialists. They have focussed on emulating instruments and effects that were key in the eighties and nineties as Techno, House and Hip Hop were first exploding. With Nepheton and Drumazon, they have created two of the best emulations of the legendary drum machines from Roland. Nepheton emulates the Roland TR-808, the most important drum machine in Hip Hop. And Drumazon is a digital replica of the TR-909 which was one of the most important drum machines for early Techno and House music.
Both plug-ins in our roundup of the best drum machine VSTs offer multi-output routing for effecting individual drum sounds. Each one also includes the respective drum machine's sequencer with all its quirks. As of right now, they both are, however, not yet Apple Silicon native. But rumor has it, that D16 hard at work on changing that.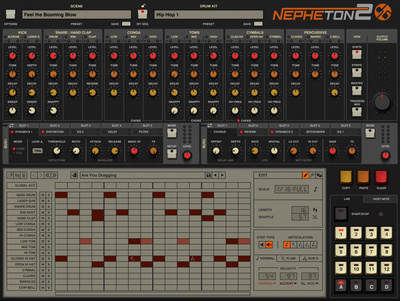 D16 Group Nepheton Download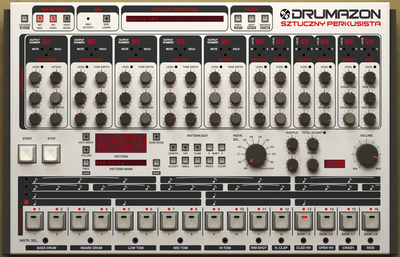 D16 Group Drumazon Download
Sugar Bytes – Drum Computer – Physical Modeling and endless sound variety
Sugar Bytes have a long history in music production of creating virtual instruments and effects that are a bit out there, like the loop slicer Egoist or the multi-effect Effectrix. Drum Computer is no different in that regard The VST is a hybrid that offers three different synthesis engines in each of its eight slots. There is a resonator engine that incorporates physical modelling to simulate real material like wood or metal. The second engine sports a Wavetable oscillator and it creates a huge array of glitch sounds. And the third engine, called ReSynth, re-synthesizes imported samples. If that isn't enough variety for your taste, you can also just use ReSynth as a sampler for your own samples.
One of the strengths of Drum Computer is its randomization engine. With it and due to the sound eninges being synths instead of samplers, you can create virtually endless variations. If you're rather a preset producer, Drum Computer includes over 400 kit presets and 450 engine presets.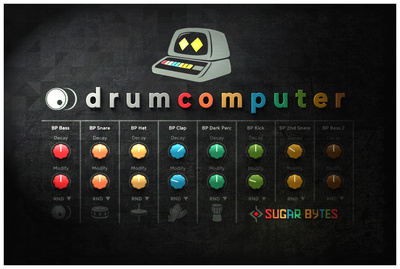 Sugar Bytes DrumComputer Download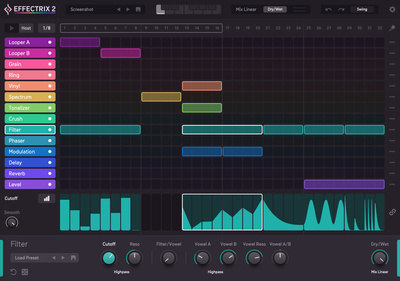 Sugar Bytes Effectrix Download
Sonic Charge MicroTonic – Drum Synth Deluxe
If you're more into sounds from a drum synth rather than samples, which is quite common in the modulay synth world, take a closer look at Sonic Charge Microtonic. The soft synths offers the typical, glitchy, scratchy drum sounds you hear in tracks from the likes of Kaitlyn Aurelia Smith or Alessandro Cortini. MicroTronic includes eight slots, a polyrhythmic sequencer and hundreds of presets.
And then there is Patternarium, an accompanying website for MicroTonic where you can download a sheer endless amount of new drum kits and grooves for MicroTonic. Which is unique in the world of the best drum machine VSTs!
Virtual Vintage: FXpansion Geist 2 and Arturia Spark 2
If you look around in forum threads about the best drum machine VSTs, two older plug-ins often come up: FXpansion Geist 2 and Arturia Spark 2. We wanted to mention both, but under the banner of virtual vintage, since both have been released a long time ago and neither has received any significant update in recent years. In fact, FXpansion recently ceased the sale of Geist 2.
Still, Geist 2's modulation options and intricate sequencer are almost unmatched. If you happen to own a license or acquire one second-hand, hold on tight to it and make sure, you keep an older computer system running where it still works! geist 2 offers sixteen sample slots where in each slot you can layer up to eight samples. The virtual drum machine also includes 47 effects and offers up to 32 individual outputs.
Arturia Spark 2 is equally powerful. You get sixteen pads with up to six samples on each. There is even a modular synth included. And Spark's sequencer can not only program beats, it is also able to rhythmically modulate just about every parameter of the plug-in. Spark 2 also offers a song module where you can save and launch multiple sequences.
Roland Cloud TR-808/909 – The classics
Japanese synth giant Roland is more or less the inventor of the modern drum machine in electronic music production with its "Rhythm Composer". The TR series has been steadily growing. You can even use the original TR-808 and TR-909 in Roland's cloud package.
These do need some tinkering to develop the same kind of punch as their analoge predecessors had and the VST versions lack any onboard effects. On the other hand, the included editor of the virtual TR offers a variety of options to create interesting grooves.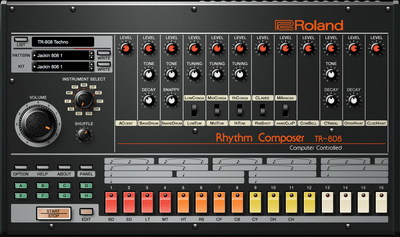 Roland Cloud TR-808 Download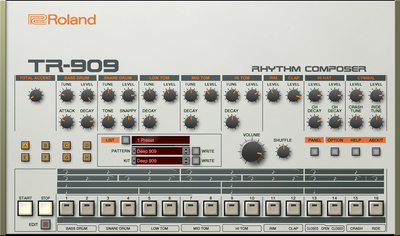 Roland Cloud TR-909 Download
Audiomodern Playbeat 3 – Expansive low budget Machine
Playbeat 3 from Audiomodern is the third AI-driven plug-in on this list of the best drum machine VSTs. Compared to XO or Atlas 2, however, its focus on creating musical variations of sequences. In terms of sample manipulation or layering options, Playbeat 3 is rather limited. But if you are looking for the ultimate groove engine that creates endless beat variations that sound more than a randomized chaos, this VST might be worth a look.
In addition, Audiomodern offers a growing library of expansion packs with samples and grooves from all kinds of musical backgrounds. If the sequencer's workflow appeals to you, there is also a mobile version for iOS.
Xils-Lab StiX – French retro beats
StiX from french plug-in maker Xils-Lab combines a carefully selected sample bank with a host of drum synthesis features. The VST includes over 2500 presets: 175 Global Presets, 100 Drumkits, 800 Drum sounds, 1000 patterns, and 390 exclusive samples. For each of the ten slots for drum sounds you get to choose from a variety of engines: virtual Analog morphing oscillators, FM @ audio rate, Sine + Waveshaping, Samples, AM, RM, and CroSS Synthesis.
In addition, StiX' XoX sequencer offers a song mode for storing and loading multiple sequences and a variety of parameters for each step to really craft your groove. The VST also offers multi-output functionality, so each drum sound can be further shaped with its own effects.
Rob Papen Punch – symbiosis between player and drum machine
Rob Papen Punch offers a variety of unique features. Version 2 includes drum modeling, a granular mode, and individual effects for each sample slot. Punch also allows importing longer samples or loops and then slicing them onto different pads. Over 150 REX files for slicing are included.
In addition, you can also trigger complete MIDI grooves from within Punch 2. There is also a new Master effects section in the VST including an EQ, a Compressor, a Limiter, a Stereo/mono split filter, and a layout mixer.
Modalics Beat Scholar: Novel Sequencing approach
If you look at Beat Scholar from Modalics and think of pizza, you're not alone. The plug-in's unique sequencer catches the eye with it's rings and slices and if offers a unique approach to sequencing. The workflow is a bit different than in traditional sequencers as you don't punch in notes on a horizontal sequence, but slices in a circle. Each circle also offers a variety of options to slice and multiply each slice for trills and stops.
This plug-in in our list of the best drum machine VSTs includes 250 samples and an extensive list of tutorials from Modalics to get you going quickly.
Izotope BreakTweaker: Futuristic beats
BreakTweaker from Izotope is another oldie, but goodie. If you're looking for more conventional drum samples and a traditional drum machine workflow, BreakTweaker might not be for you. But if you need a fresh look on all things drum machine, a workflow that takes a bit of getting used, but then results in extreme unique beats and rhythms, BreakTweaker might be for you.
There is also a BreakTweark XL version which includes four additional sound packs in addition to the 2 Gigabyte that you get for the standard version. Do check for compatibility for this VST, however, as Izotope has not released noteworthy updates in recent years.
Heavyocity DM-307: power house with a unique sound aesthetic
At 300 dollars, Heavyocity DM-307 is not on the cheap side of the best drum machine VSTs. The Kontakt instrument does however include s staggering 1.500 individual drum instruments. DM-307 offers a combination of sampling, synth drums, live percussion, and sounds from legendary drum machines.
Patterns are easily created with the included sequencer, and the built-in "loop mutator" offers plenty of options to extend a programmed beat into musical variations. DM-307 might be just the drum machine for you, if you're looking for a plugin that creates hard-hitting drum beats.
This article was originally published in German on bonedo.de.
* This post about the best drum machine VSTs contains affiliate links and/or widgets. When you buy a product via our affiliate partner, we receive a small commission that helps support what we do. Don't worry, you pay the same price. Thanks for your support!
Image Sources:
Mircotonic: Sonic Charge
pb: Plugin Boutique