Studio Deals from Audient, AMS Neve, Neumann, and Genelec
Deal
This week's Studio Deals features a selection of offers ranging from entry-level gear all the way to the high-end recording tools used in some of the top professional studios around the world.
Studio Deals
Whether you're working in music, post-production, or content creation, everyone has different requirements according to the demands of your workflow. With this in mind, let's take a closer look at the deals available.
Universal Audio Volt 2
Universal Audio's Volt series has become a popular choice for recording enthusiasts in a relatively short time in this end of the market. The Volt 2 provides 24-bit 192 kHz recording with two preamps with a vintage circuit feature.
In addition, it's bus-powered and you have direct monitoring, which is useful in various situations. Included in the package, you also get free software from Softube, Celemony, Ableton, Plugin Alliance, and Brainworx.
Audient EVO SP8
If you need to expand the number of inputs in your setup, the EVO SP8 is a convenient way to do this with 32-bit AD/DA conversion and up to 24-bit 96 kHz recording.
The SP8 gives you 8 microphone preamps, 2 JFET instrument inputs, and the convenient Smartgain feature which is a constant throughout the EVO range.
AMS Neve 1073LB
500-series modules provide a compact and affordable solution for building your own recording input stages or effects chains, and the 1073LB is the perfect starting point for any home studio or mobile audio setup.
Based on the famous 1073 circuitry, the 1073LB gives you 80 dB of discrete gain with the classic stepped Elma switch and a trim control for pulling back the output if you want to drive your input harder.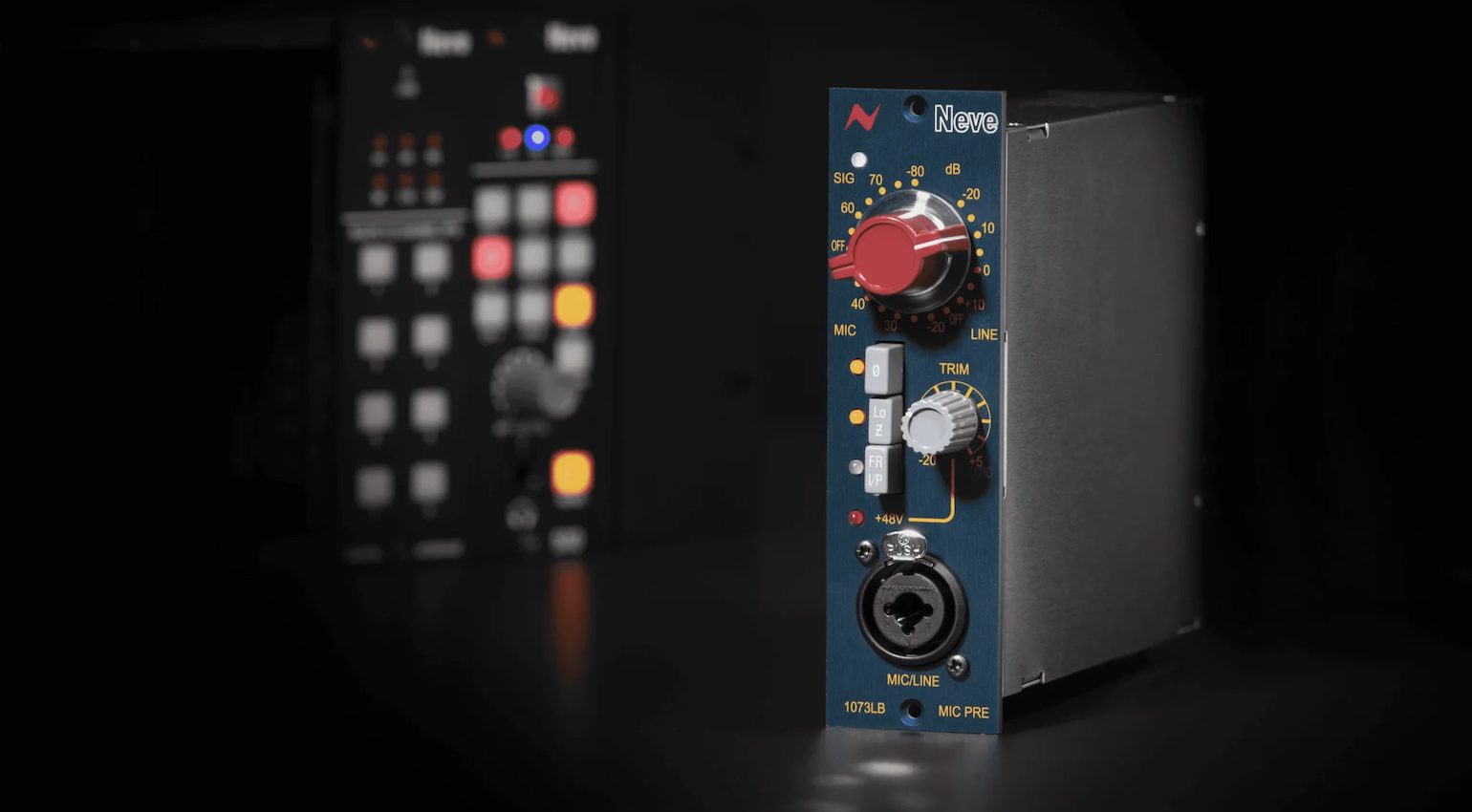 Neumann U87 Ai Studio Set
The coveted U87 has been the gold standard for vocal recording in pro studios for decades. We've all heard it on so many of our favourite albums and now is your chance to have your very own high-end studio condenser microphone.
Famed for its unbelievable transparency in the vocal booth and that characteristically pleasing dark sheen it provides on high-frequencies the U87 Ai continues the legacy of the quintessential vocal microphone.
Genelec 8351BP
Renowned monitor manufacturer, Genelec, reinvented itself with the coaxial design of the 8300 SAM monitor series. The popular 8351B is a 3-way professional monitor with incredible clarity, transparency, and stereo imaging.
Equipped with an 8-inch woofer, 5-inch midrange driver, and 1-inch metal dome tweeter, these monitors instantly put your studio into the professional bracket whether you use them in a near-field or mid-field configuration.
More about Studio Deals:
Note: This article contains affiliate links that help us fund our site. Don't worry: the price for you always stays the same! If you buy something through these links, we will receive a small commission. Thank you for your support!
Image Sources:
ams-neve-1073lb: AMS Neve
Neumann U87 Ai Studio Set: Neumann
Genelec 8351B: Genelec
universal-audio-volt-2-widget: Thomann
evo-sp8-widget: Thomann
ams-neve-1073lb-widget: Thomann
neumann-u87-ai-widget: Thomann
genelec-8351b: Thomann