Sterling by Music Man: St Vincent Goldie, Cutlass CT50 Plus and more
Stirling by Music Man has a heap of new releases coming out in May
The Goldie St. Vincent is definitely an eye-catcher. Sterling by Music Man is the more affordable subsidiary brand of Music Man, somewhat comparable to Squier from Fender and Epiphone from Gibson. These new 2023 models will be available from 1 May.
Sterling St. Vincent Goldie
This St. Vincent Goldie is equipped with three Gold Foil Mini humbuckers and is now available in this new Gold finish. Plus, the Velveteen or Cashmere are also optional finishes this year.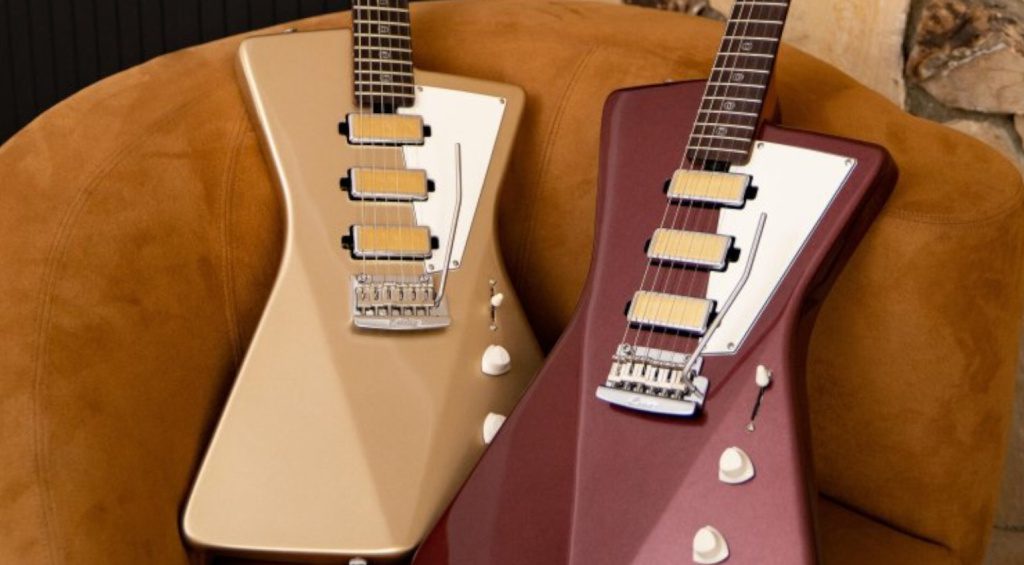 Under the lacquer, there is a Nyatoh body, paired with a roasted maple neck, a reverse headstock and a rosewood fingerboard. It has a two-point bridge system and should be a popular model this year in these new finishes.
MSRP – USD 829.99 
Sterling Cutlass CT50 Plus
The "Strat" from Music Man, the Cutlass, will be built for 2023 in the CT50 Plus variant. The well-known model gets a roasted maple neck, locking tuner, vintage-style tremolo and modern HSS cartridge equipment with a push potentiometer for mid-boost.
Available in Aqua Gray and a Chalk finish.
MSRP – USD 649.99
Sterling Cutlass CT30HSS
The second Cutlass model, the CT30HSS is significantly cheaper. New for this model is the eponymous HSS pickup layout, the 5-way switch, vintage-style tremolo and an oversized 4+2 headstock. You have the choice between a Vintage Sunburst and a Mint Green finish.
MSRP – USD 349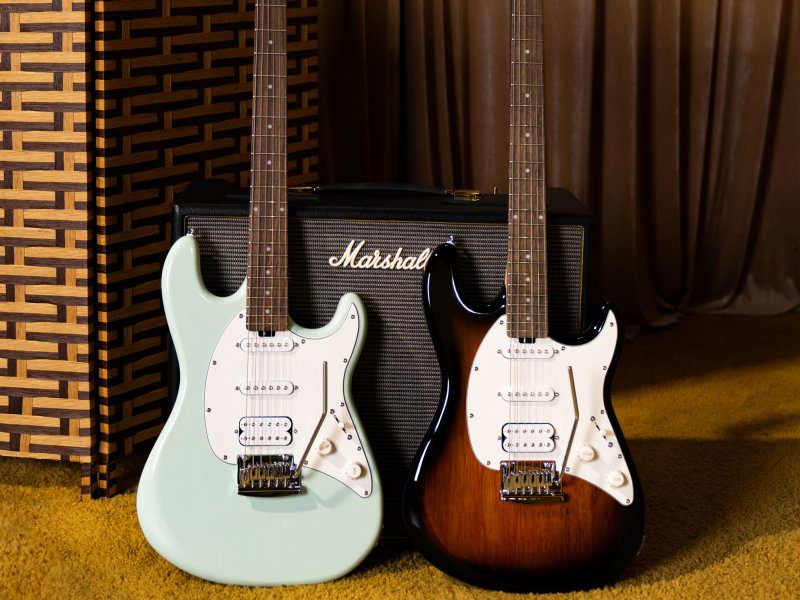 Sterling Mariposa
The Mariposa will henceforth also be offered in a classy Daphne Blue finish. This is accompanied by a roasted maple neck with a rosewood fretboard, a set of locking tuners, a 3-way pickup selector switch and two humbuckers with two volume controls (no tone control on these).
This affordable Omar Rodriguez-López signature model is a great guitar already and this new finish looks superb.
MSRP – USD 599.99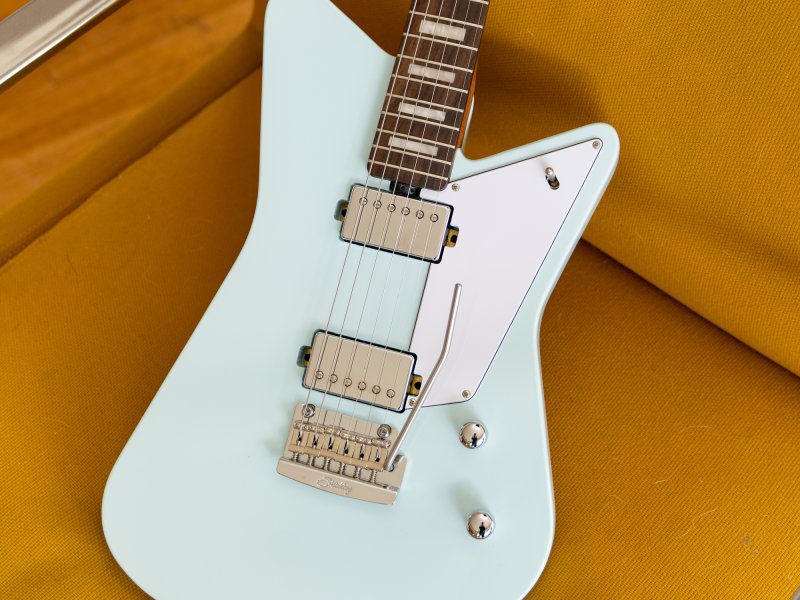 Sterling Albert Lee AL40P
Visually very similar and yet different is the Albert Lee AL40P. This is equipped with a light poplar body, a roasted maple neck, vintage-style tremolo and P90 soap bar pickups.
There are Sherwood Green and Vintage Cream finishes to choose from.
MSRP – USD 599.99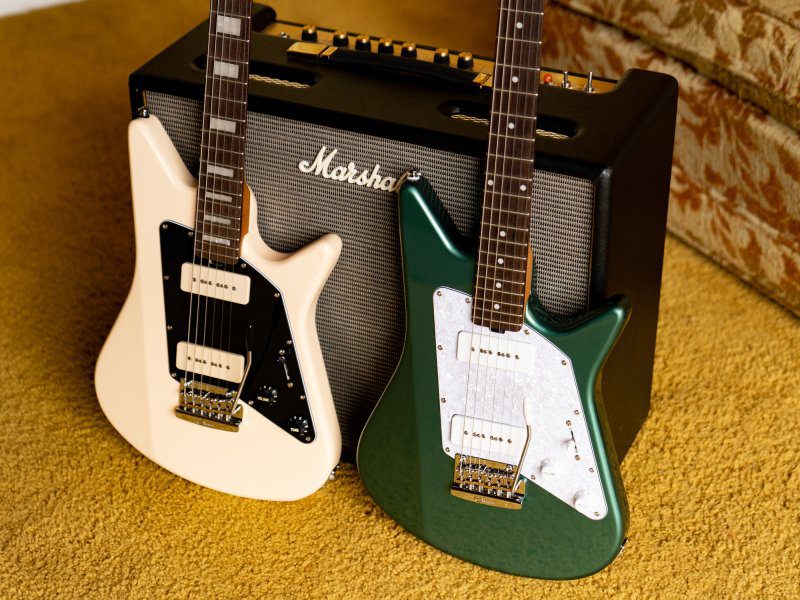 More Information
Image Sources:
sterling-by-music-man-st-vincent-goldie: Sterling by Music Man
Sterling Cutlass CT50 Plus: Sterling by Music Man
sterling-by-music-man-cutlass-ct30hss: Sterling by Music Man
sterling-by-music-man-mariposa: Sterling by Music Man
sterling-by-music-man-albert-lee-al40p: Sterling by Music Man