PSI Audio presents M21-A 2022 revision with new tweeter
Swiss manufacturer PSI Audio presented a revision of its A21-M studio monitor. It has a new tweeter which is developed and manufactured completely in-house. The new component results in both higher volume and lower distortion – the winning combo. This is combined with the rest of PSI's proprietary technologies and Class G/H power amplifiers. The A21-M stands in-between near and midfield monitors, being a good for both. Here's more about it…
PSI Audio A21-M monitor
The PSI Audio A21-M has a new manufacturer-developed tweeter which puts in line with the A14-M ​​and the A17-M as the largest model in the series. Originally developed for Studer and continuously updated over the years, the A21-M is still used in broadcast and audio production. PSI explains the tweeter was developed from scratch and is built through a strict production process. Same goes for the rest of the speaker, as every unit is calibrated inside the company's own anechoic chamber.
Furthermore, the revised version now has the Flow Guide which PSI introduced in the A23-M and A25-M monitors. The overall performance is said to be as close to a 3-way monitor as it gets with a 2-way speaker.
PSI's proprietary technologies are also in the picture. Adaptive Output Impedance (AOI) compares the membrane movements with the input signal and corrects deviations. Compensated Phase Response (CPR) ensures simultaneous playback of all spectral elements of the signal and avoids phase errors. Interestingly, the manufacturer claims no DSP is involved. Rather, the A-21M works completely analog, like all PSI loudspeakers. Thus, any conversion losses are avoided.
Finally, the Class G/H power amplifiers offer all the advantages of a classic Class A/B circuit but with lower distortion and higher efficiency.
Price and availability data
The PSI Audio A21-M is available now, priced EUR 3201 per speaker (incl. VAT).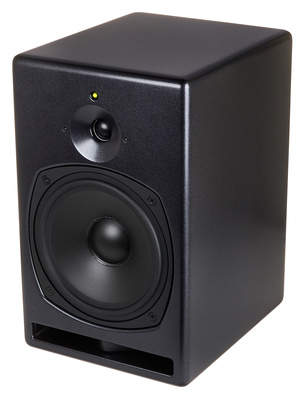 PSI Audio A21-M Metal Black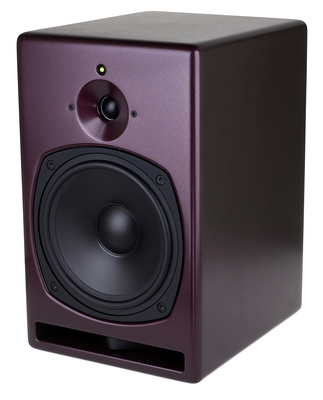 PSI Audio A21-M Studio Red
Learn more about PSI Audio A21-M