PRS Joe Walsh Limited Edition McCarty 594 Singlecut: Take it easy!
The Eagles legend and PRS develop new limited-edition signature model
PRS has just announced a Joe Walsh Limited Edition McCarty 594 Singlecut. This new collaboration with the guitar legend is sure to be popular with fans of his and PRS players alike. The guitar will be limited to only 200 pieces worldwide. 
PRS Joe Walsh Limited Edition McCarty 594 Singlecut
The new PRS McCarty 594 Singlecut Joe Walsh Limited Edition is essentially a McCarty 594 Singlecut model tweaked to the guitarist's taste. It features a pair of PRS 58/15 LT+ pickups and a bound, 22-fret, 24.594" scale length, Pattern Vintage profile neck. The tweaks include a Brazilian rosewood fretboard and stainless steel frets.
Here's Paul Reed Smith's statement:
"Joe's endorsement of the McCarty 594 Singlecut Joe Walsh Limited Edition means the world to me. We work very hard to keep pushing the guitar-making craft forward without losing sight of its rich history. The McCarty models have always embodied that balance, and to have a player like Joe Walsh say we've nailed it is heartwarming,"
That flame maple top looks great. And the mahogany body and neck are all the classic PRS McCarty formula for great tone. So it should sound pretty damn fine, too.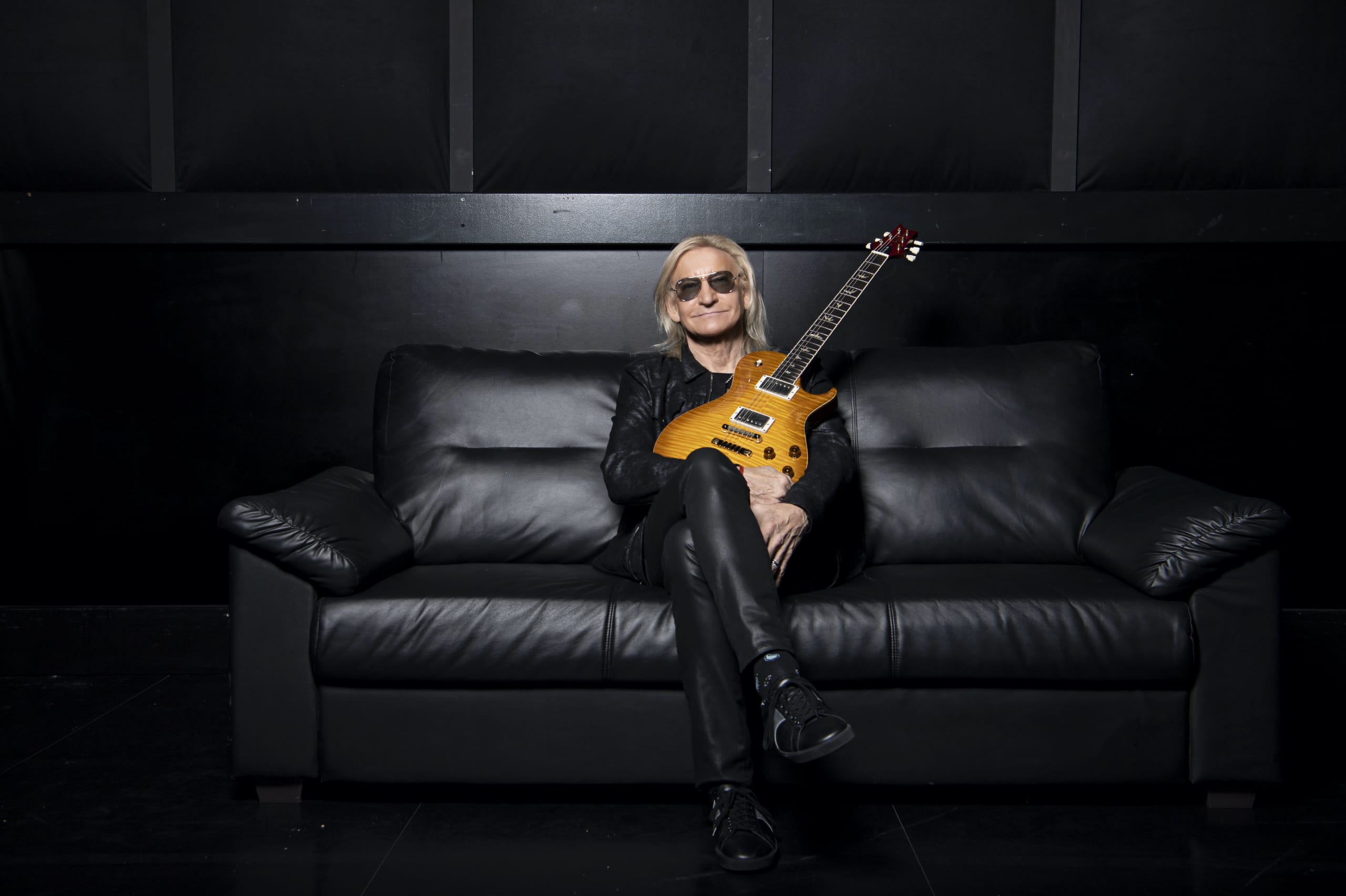 Paul Reed Smith and Joe Walsh
It's going to be one hell of a guitar with these specifications, and I can see why Joe and Paul chose to work together on this new signature model. Joe's had a career spanning more than 50 years and was in The Eagles, so he is pretty much American Rock Royalty! And those PRS 58/15 LT+ pickups are described as "offering exceptional clarity, focused midrange, and vintage character" and via the push/pull pots on the tone controls, you have access to humbucking and single-coil tones aplenty. Perfect for taking it easy, whilst you solo in the fast lane!
Take It Easy
You can hear Joe talk about his new limited edition guitar and how he came to work with PRS on this instrument in the official video below. It's definitely a looker! Prices may vary considerably depending on where you are, from US$6550 to €7798.
More Information
Video
This post contains affiliate links and/or widgets. When you buy a product via our affiliate partner, we receive a small commission that helps support what we do. Don't worry, you pay the same price. Thanks for your support!
Image Sources:
PRS Joe Walsh Limited Edition McCarty 594 Singlecut: PRS
PRS Joe Walsh McCarty 594: PRS
PRS Joe Walsh McCarty 594 Singlecut with Joe's name on the truss rod cover: PRS