Ny, Stargazer, SideKick2: Free Plugins of the Week
It's been a great week for free plugins! Full Bucket Music has done it again with Ny, an emulation of the classic Korg Lambda ES50 ensemble synth from the 70s. Stargazer by Linda Audio is a wonderful shimmer reverb for Windows, and SideKick2 makes quick work of pumping sidechain effects.
Full Bucket Music Ny: Classic Ensemble Sounds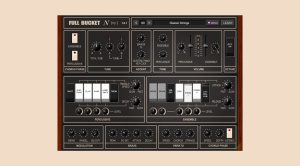 It's always a good day when Full Bucket Music releases another of their excellent free emulations of classic synths. Ny is their take on the Korg Lambda ES50, a classic string machine / ensemble synth originally released in 1979. Just like the original, Ny features two independent sections for "percussive" sounds (electric piano, clavi, piano, harmonics) and "ensemble" (brass, organ, choir, strings). However, you do get more knobs to play with, as well as full MIDI control and other modern amenities.
Ny is available for macOS and Windows in VST, VST3, AU, and CLAP formats.
Linda Audio Stargazer: Shimmering Reverb & Delay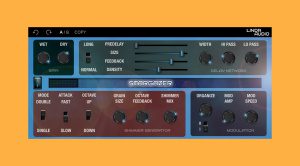 Stargazer by Linda Audio is a great-sounding shimmer reverb and delay plugin for Windows that can turn any sound into beautiful, otherworldly soundscapes. According to the developer, Stargazer uses a network of delay lines to create pitch-shifted grains of sound, which are then fed back into the delays. The more delay lines you use, the more reverb-like the sound becomes. You can tweak the sound using controls like Density, Width, Attack, Grain Size, and Octave Feedback.
Stargazer is available for Windows in VST/VST3 formats.
Rewired Records SideKick2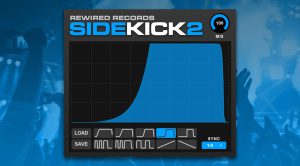 SideKick2 by Rewired Records makes it easy to create the popular pumping sidechain compressor effect. Instead of dealing with complex routings and compressor settings, all you need to do is throw it on a track or bus, select the timing, and choose the envelope from a variety of options. In addition, SideKick2 can also deliver choppy trance gate effects. You can even draw your own envelopes for a wide variety of tempo-synced volume modulations. A great timesaver to have in your arsenal!
SideKick2 is a VST3 plugin for Windows.
Looking for more free plugins like Ny, Stargazer, and SideKick2? Check out our archive!
Videos about Ny, Stargazer and SideKick2
Image Sources:
full-bucket-music-ny: Full Bucket Music
linda-audio-stargazer: Linda Audio
rewired-records-sidekick-2: Rewired Records