Neural DSP Archetype Cory Wong plug-in: Get your funk on!
Deal
When Neural DSP announced a new Archtype plug-in, we were expecting another module designed for hard rock or metal. After all, most of Neural's recent offerings – like the Fortin Cali Suite, the Granophyre and Nolly Archetype plug-in – have been tailored to heavier styles. But refreshingly, the new Archetype is geared toward an altogether different sound, namely that of Vulfpeck's Cory Wong. 
Archetype Cory Wong
Each product in Neural DSP's Archetype series contains emulations of amps, cabs and favourite effects. The Cory Wong edition includes three amps called D.I Funk Console, The Clean Machine and The Amp Snob. As you'd expect, all three provide clean, tight, transparent funk guitar tones.
The D.I Funk Console is based on an analogue channel strip from a mixing desk, with a Tube Saturation that has selectable frequencies on the EQ section, High Pass and Low Pass filters.
The Clean Machine is described as "an amalgamation of the best clean amps in the industry" that delivers "crisp, clean tones with a beautifully warm top end." Finally, the amusingly titled The Amp Snob is modelled on "one of the rarest amplifiers in history", which we take as an allusion to a Dumble-style boutique amp. By the way, if you need some help getting some D-style tones, you should check out some of these pedals.
But the Archetype conceot also includes built-in cab sims, and the Cory Wong edition provides 108 IRs per cab for you a total of 324 IRs at your disposal. That gives you a lot of choice in tailoring your final guitar tone. Nice!
Effects
The plug-in also throws in some pre-effects, too. The Postal Service is a complex envelope filter with a stylish but user-friendly interface, while the 4th Position Compressor provides Cory's signature clean guitar tone. There's also a modded booster called The Tuber as well as an effect called The Big Rig Overdrive. Two post-effects are also available: the analogue-style Delay-y-y and a reverb called The Wash. Oh and a Wah pedal, too.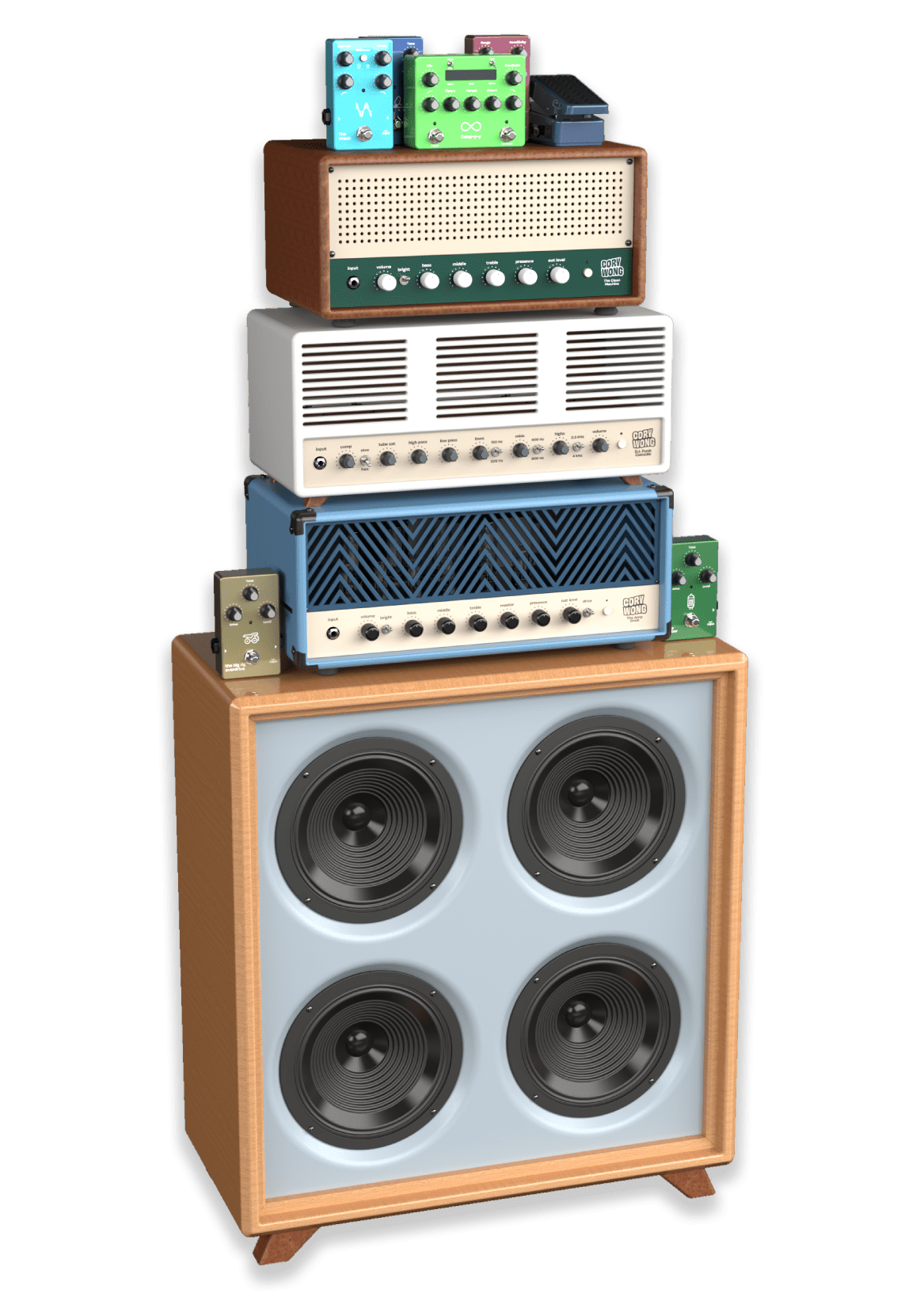 Clean Machine
It's good to see Neural DSP take the Archetype concept in a new direction that contrasts nicely to previous signature bundles aimed at heavier, high-gain tones. You can run the Cory Wong bundle as either 64-bit VST, AU, AAX or Standalone on both Mac and Windows. They both require a free iLok License Manager and iLok account to run on your system.
You can download a free trial from the link below. This bundle is currently on an introductory pricing of £85.99 instead of the usual £107.99, so early adopters can save a few quid on the package.
RRP – GBP 107.99 
More Information
Video
Image Sources:
Neural DSP Archetype Cory Wong: Neural DSP
Virtual Tower Of Power: Neural DSP