NAMM 2017: Toraiz AS-1 analog monosynth from Pioneer DJ is a single voice Prophet 6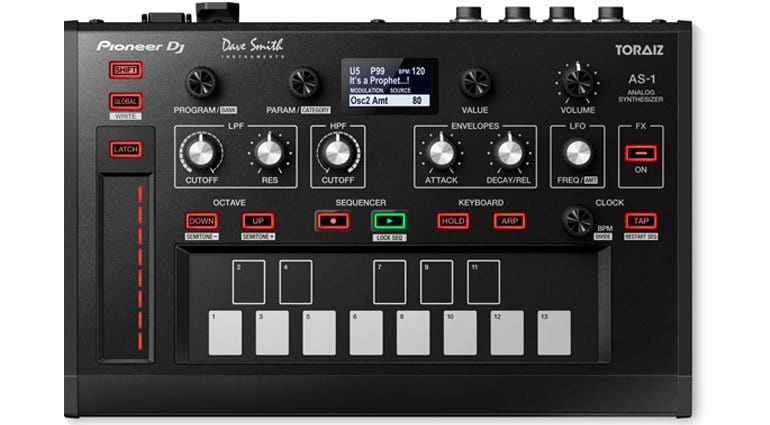 Pioneer DJ Toraiz AS-1 with DSI monophonic analog synth engine · Source: https://www.pioneerdj.com/en-gb/product/production/toraiz-as-1/black/video-images/#info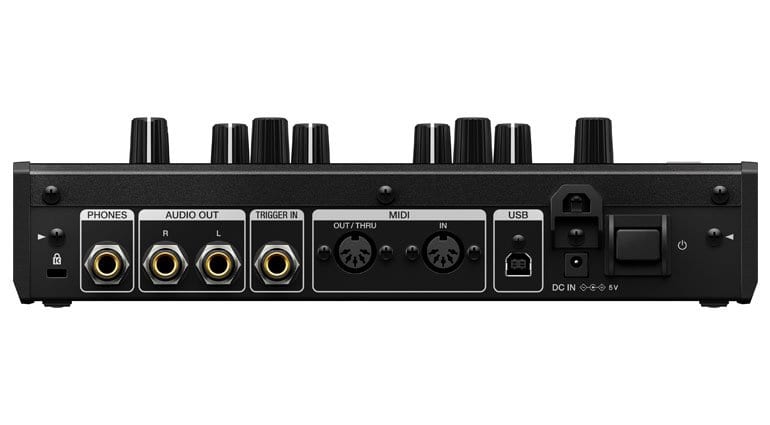 Pioneer DJ Toraiz AS-1 with DSI monophonic analog synth engine · Source: https://www.pioneerdj.com/en-gb/product/production/toraiz-as-1/black/video-images/#info
In the continued blurring of lines between DJ and performing musician Pioneer DJ have announced a really cool sounding monosynth. Built with a completely analog synthesis engine from Dave Smith Instruments (DSI). Dave describes it as a single voice from the Prophet 6 – that's amazing.
Toraiz AS-1
Last year Pioneer DJ released the Toraiz SP-16 groovebox that has a DSI filter built in. This time it's all DSI internals with a Pioneer DJ box and design layout. It feels a bit like DSI considers it's own instruments to be a little bit too high-brow to reach the funkier end of the DJ market. Pioneer DJ perhaps provides a different level of accessibility. And I certainly don't mean that as an insult to either party. A single voice Prophet based synth is an awesome thing!
The AS-1 features 2 VCOs, 2 VCFs, 2 envelope generators, and LFO and a VCA. It comes with 495 presets and room for another 495 of your own songs. These are accessed via the very bright little OLED screen on the front panel. Each sound can also have a 64-step pattern associated with it. Did I mention is has a 64-step sequencer? On the effects side you get 7 effects from the Prophet 6 plus a distortion. The little touch keyboard can be a regular keyboard or can be used in scale mode to keep all the right notes in the right places. There's a slider for modulation and parameter changing. Rounding it all off is the arpeggiator with up to 3 octave range and all the using directions.
On the connections side there's USB and MIDI In and Out. There's also a Trigger In which can take a foot switch or input audio signals. There are four types of function: pedal; Trigger; Gate and Trigger-Gate.
The front panel is perhaps a bit sparse. Only, I guess, the most important knobs are present. LPF cut-off and resonance, HPF cut-off, envelope and LFO rate. That's about it. Other parameters are accessible from the screen and assignable to the slider. So cooking up your own sounds is going to take a bit of menu diving.
The Toraiz AS-1 will be available from March for €549 including VAT. There are obvious comparisons with the Roland Aira TB3 Bassline which goes for about half the price. I always thought the SP-16 was very expensive but then anything with Dave's name on it will come at a premium because there's good stuff inside. It's tempting, just to have some DSI sounds in your studio.
More information on the Pioneer DJ website.