IK Multimedia sets off iRig Pre HD – portable mic pre-amp and audio interface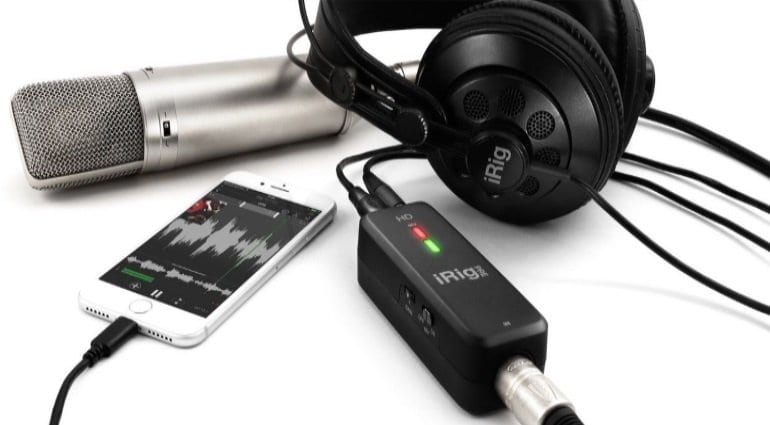 The IK Multimedia iRig Pre HD could be ideal for microphone recording on the road or in the field · Source: IK Multimedia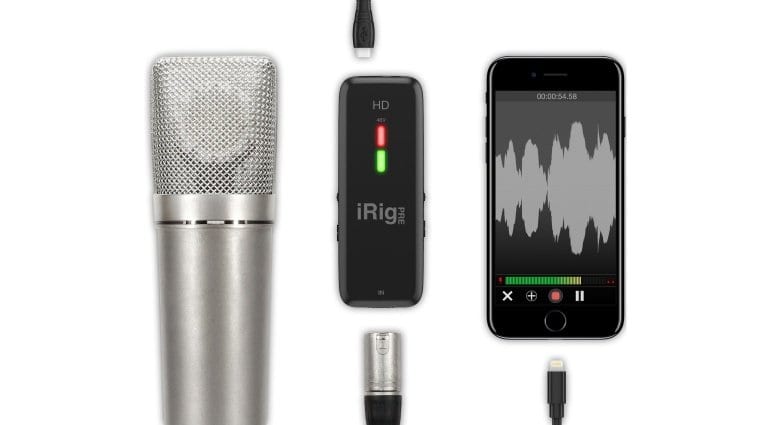 The IK Multimedia iRig Pre HD could be ideal for microphone recording on the road or in the field · Source: IK Multimedia
IK Multimedia's battery-powered iRig Pre HD portable mic preamp and audio interface is now available worldwide. Compatible with iOS gear, Mac and Windows computers, the iRig Pre HD has the ability to record any kind of microphone with an XLR connector, including high-gain and phantom-powered models, straight to your computing device. Real-time monitoring is possible via the stereo headphone output. The package is complete with LED indicators, gain adjustment, 48V power switch, direct monitoring switch, accessories, and a suite of IK Multimedia apps for music creation. Phew!
IK claims the iRig Pre HD's mic preamp offers a full-flat frequency response and high quality A/D converters. The interface delivers 24-bit/96kHz audio. Chances are you can capture some great, clean audio with the iRig Pre HD – especially if you have a good mic on your hands.
The accessories that ship with the iRig Pre HD include Lighting and USB cables, a pair of AA battiers, and a velcro strip for easy securing to a mic stand or whatever you're using for support. The software suite offers IK's Mic Room microphone modeling plug-in for Windows and Mac, as well as the Mic Pack for the VocaLive iPad app, and the Pro Bundle for the iRig Recorder app. The former adds a collection of virtual mics to the vocal processing app, while the latter brings processing effects like EQ and compression to IK's portable recording and editing app.
Overall, the iRig Pre HD may be a useful tool and problem solver for anyone struggling with their portable mic recording setup. If recording microphones on the road with your laptop, phone, or tablet is all you're after, this device sounds like it's made just for you.
Price and availability
The iRig Pre HD is available from the IK Multimedia online store and from IK authorized dealers worldwide for 100 USD/EUR without taxes. You will have to add a bit more to the price tag, depending on where you live.
More information
Video