Gibson issues cease and desist to Kiesel Guitars – Déjà vu?
Gibson's lawyers have recently sent a 'cease and desist' letter to Kiesel Guitars, demanding the company stop manufacturing a couple of its models. However, Kiesel isn't backing down and has released a video telling Gibson exactly what it thinks of the order.
Lawyers vs Luthiers
Never a dull moment with Gibson! It seems that the company's litigation machine has been firing on all cylinders, suing anyone who makes a model that might remotely resemble a Gibson shape. After losing its recent cases in the EU over the Flying V and Firebird shapes, it now looks like the guitar giant is back to focusing on smaller builders in the US.
Kiesel's Ultra-V vs Gibson's Flying V
Kiesel Guitars is the latest victim of Gibson's 'cease-and-desist' letters. Vice president Jeff Kiesel published a response video on Kiesel Guitars' Instagram channel saying Gibson demanded he stop production of the Kiesel Ultra-V model.
"It's not a battle they're going to win, and we're not gonna back down," –  Jeff Kiesel
Kiesel points out several reasons he thinks Gibson doesn't have a case:
"I named the Ultra V, so I think it was about '86 when it came out, I was seven years old, so it's a really special model to me.

"So, to have those bozos try to tell us we can't make it any more when it looks literally nothing like it (Gibson's Flying V)… I mean, come on guys, look at the pointed body, look at the bevel on it: does that look anything like their V?"

"Their trademark was fulfilled in 1995; our model came out [under the Carvin name] in 1986."-  Jeff Kiesel
Sound familiar?
If this news sounds familiar to you, it's because Gibson tried doing the same to Dean Guitars last year, over Dean's V-style guitar. Personally, I think Gibson is fighting a losing battle here. Unfortunately, it waited far too long to protect its V-style guitars and now it's just too late.
CS6 California Single
Kiesel later spoke to The Guitologist YouTube channel, where he revealed that Gibson also issued a 'cease and desist' over the company's CS6 California Single single-cutaway model.
This model was launched in 2006, following the landmark ruling in 2005 of the famous PRS vs Gibson case, which saw a victory for PRS and its Singlecut guitar design. By Jeff Kiesel's own admission, the CS6 California Single has more in common with PRS than Gibson. It's unclear why Gibson would want to pursue a case so similar to one it has already lost in the past.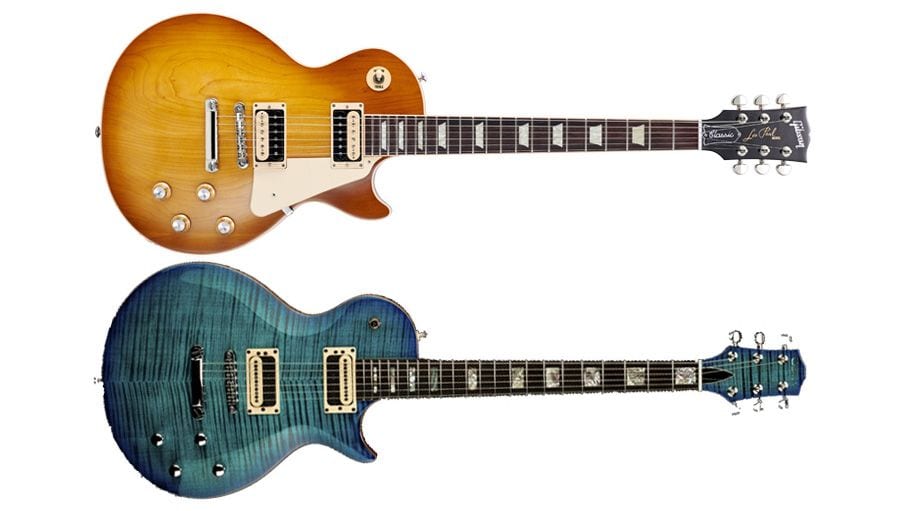 Kiesel Guitars CS6 California Single
Is Gibson a bully?
What do you think? Is Gibson just bullying other builders, or simply protecting its heritage?
More Information
Video
Image Sources:
Kiesel Guitars' Ultra V: Kiesel Guitars
Kiesel Guitars CS6 California Single: Kiesel Guitars