Best free plug-ins this week: Little Plate, MSpectralPan, AAS Session Bundle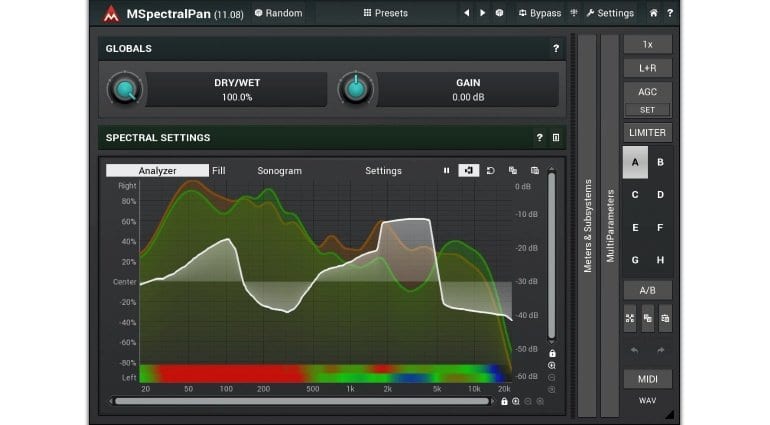 Melda Production MSpectralShaper is a powerful tool for panning frequency ranges across the spectrum. · Source: Melda Production
Care for some free plug-ins? This week saw some excellent freebies pop up in time for those gloomy November productions of yours. Check out Little Plate, MSpectralPan, and a great offer for Focusrite users. That's a vintage plate reverb, a very powerful frequency shifting effect, and a bundle of three virtual instruments from Applied Acoustic Systems. The joys of living in a free world!
Little Plate by Soundtoys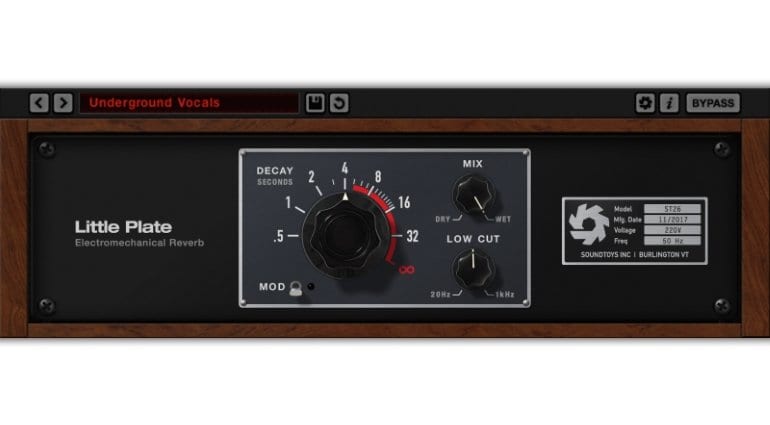 A free Soundtoys plug-in? You are going to like the sound of that! Free until November 22, Little Plate is a warm, vintage plate reverb plug-in which simulates the 1957 EMT 140 hardware unit. The EMT 140 is so far from anything a young producer could imagine as a hardware reverb, so it's best checking out the video demonstration below to see what vintage plate reverbatin' it's all about. Little Plate (you might find the name quite ironic after seeing the video) is very simple to dial in, featuring only four main controls – Decay, Mix, Low Cut, and a modulation switch. Throw it onto your tracks for a late 50s vibe or something else entirely.
Little Plate is available in all the usual formats for Windows and Mac computers. You will have to register with Soundtoys and install the free iLok License Manager to authorize it (no dongle required).
More information & download
Video
MSpectralPan by Melda Production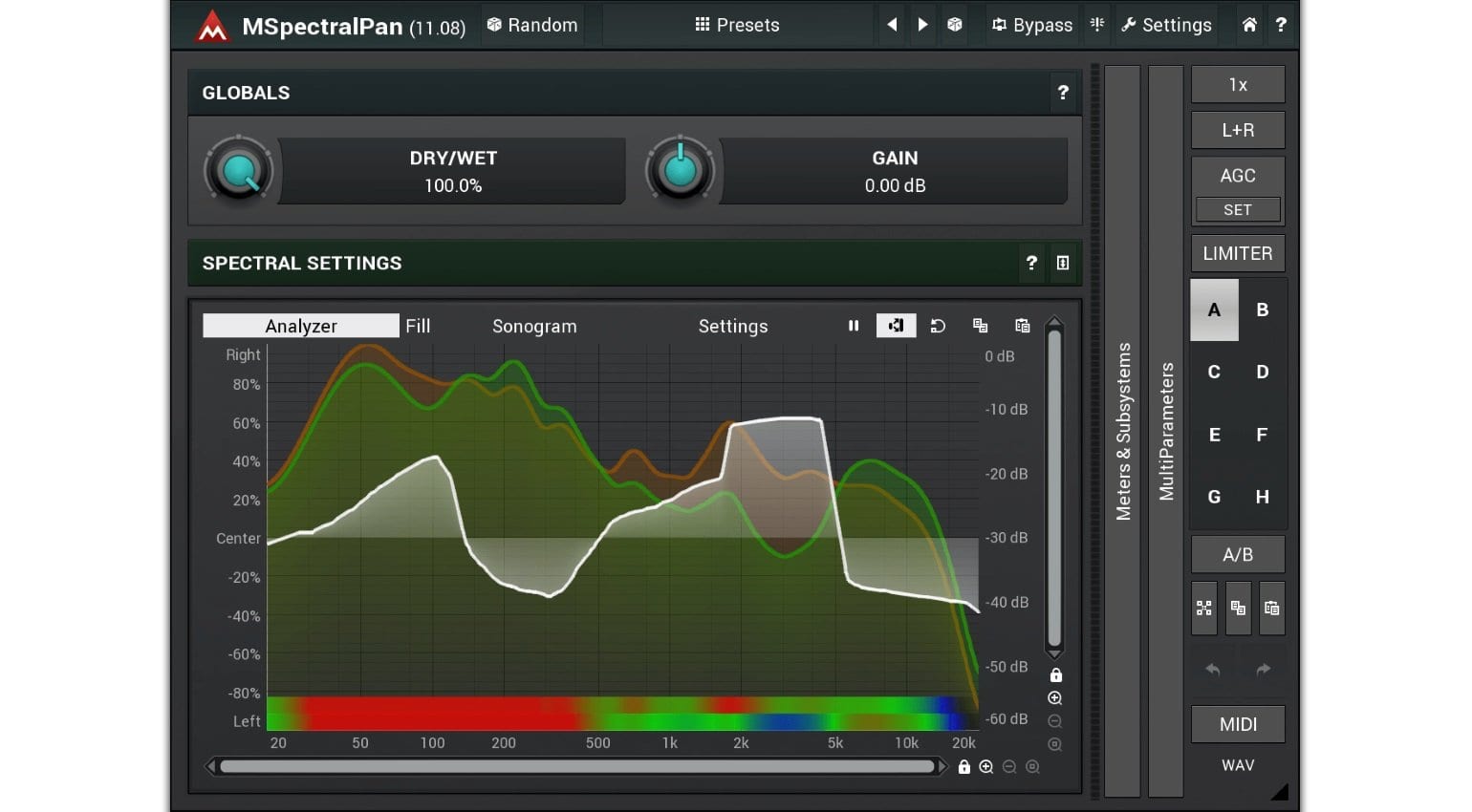 Melda Production offers an interesting tool – the MSpectralPan free spectral panner plug-in. In short, MSpectralPan lets you position individual frequencies across the frequency spectrum. It does it with an innovative user interface that lets you 'draw' in where you want to pan stuff. According to Melda Production, the plug-in is great for cleaning up mixes, creating depth, fixing frequency clashes, and coming up with creative effects. In addition to frequency panning, it also does modulation via LFO, step sequencing, and envelope followers, so you can get pretty nuts with it. We guess that's why Melda implemented automatic gain compensation and a safety limiter – speakers could easily be blown without these in place!
MSpectralPan is available for Windows and Mac computers in 32 & 64-bit VST, AU, and AAX formats.
More information & download
AAS Session Bundle goes free for Focusrite users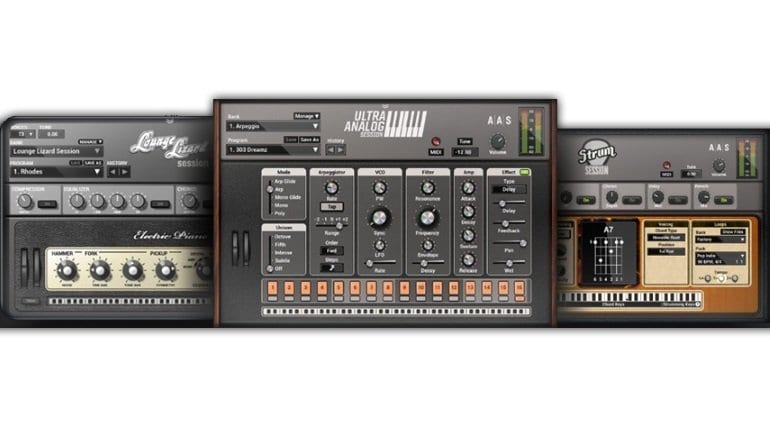 Focusrite users are aplenty in the production scene, for the British manufacturer's reasonably-priced gear tends to be a popular choice. As part of its Plug-in Collective initiative, which presents a free plug-in or download to Focusrite users each month, the brand and Applied Accoustics Systems offer Session Bundle for free until December 8. Originally a $99 product, Session Bundle contains three software instruments – Lounge Lizard Session 4, Strum Session 2 and Ultra Analog Session 2.
LLS 4 offers 16 piano sounds and an effects section. SS2 has 24 acoustic and electric guitar models, a 2-channel guitar amplifier, a spring reverb, a speaker cabinet, and effects – all good for simulating guitar parts triggered via MIDI. Finally, UAS 2 is a simple synth with a single hard-sync oscillator, a filter, an arpeggiator, a multi-effect module, and the usual set of controls.
You can get plenty of mileage with these instruments, so if you got some Focusrite gear, log in into your account and grab that freebie.
More information & download
Video
Image Sources:
Soundtoys Little Plate models a well-known vintage plate reverb.: Soundtoys
Melda Production MSpectralShaper is a powerful tool for panning frequency ranges across the spectrum.: Melda Production
Applied Acoustics Systems Session Bundle contains three virtual instruments - piano, guitar, and synthesizer.: Focusrite / AAS