Best free plug-ins this week: Stepocea, Substrate, Bratwurst Fuzz
This week's collection of the best free plug-ins includes Stepocea, a polyphonic synth with individual arpeggiators for each oscillator. Substrate is a subharmonic bass enhancer and Bratwurst Fuzz is a fuzz with an attitude.
You'll find many more free plug-ins in our archive!
Flandersh Tech Stepocea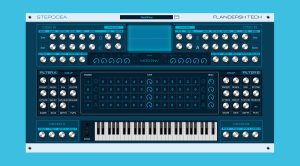 Stepocea by Flandersh Tech is a polyphonic stereo synthesizer with a twist. It has four oscillators, each with a full set of controls like shape, detune, level, and pan. Each oscillator also features its own convolution reverb. Two multimode filters and a good selection of envelopes and LFOs are available for further sound shaping. Stepocea's most interesting feature is probably that each oscillator also has its own arpeggiator, which lets you create evolving soundscapes.
Stepocea is a VST3 plug-in for Windows.
Mastrcode Music Substrate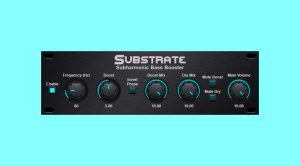 Substrate by Mastrcode Music is a subharmonic generator for bass enhancement. It generates subharmonic frequencies based on a fundamental frequency you can dial in. In addition to Boost and Boost Mix controls and a phase switch, Substrate offers a Dry Mix knob for blending in the dry signal and a Main Volume control. Besides boosting the bass, Substrate can help to make your tracks sound good on small speakers through psychoacoustic effects.
Substrate is a VST/VST3 plug-in for Windows.
Doom Plugs Bratwurst Fuzz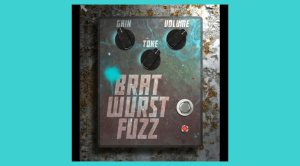 Ready to squeeze your signal into the shape of a sausage? Bratwurst Fuzz by Doom Plugs is a free fuzz effect that takes clues from the legendary Rat pedal. It offers gain, volume, and tone controls, and of course a bypass switch. The plug-in uses 16x internal oversampling and works on mono and stereo signals. If you can't get enough fuzz, give Bratwurst Fuzz a try – it looks quite tasty! They've even added a "paint splat for good measure" – can't go wrong with that!
Bratwurst Fuzz is available for Windows and macOS in VST3 and AU formats.
Videos about free plug-ins
Image Sources:
flandersh-tech-stepocea: Flandersh Tech
mastrcode-music-substrate: Mastrcode Music
doom-plugs-bratwurst-fuzz: Doom Plugs