Best free plug-ins this week: jParaComp, GON and Fuzz Ball
This week's collection of the best free plug-ins has a little bit of everything: A stereo compressor, a useful stereo goniometer and an open-source fuzz. Here's jParaComp, GON and Fuzz Ball.
Want more free plug-ins? Our huge archives will keep you happy for days!
jHudStudio jParaComp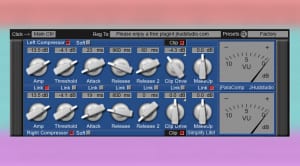 Somehow we managed to miss this free stereo compressor when it came out last year. jParaComp from jHudStudio offers independent controls for each channel, which can be linked on a per-control basis. For example, you can link the thresholds and keep the attack and release times separate. Or link the compressor controls, but use different clip drive settings for each channel for stereo effects. A solid free compressor with many useful and creative options.
jParaComp is available for Windows 7 or higher and macOS 10.7 or higher in VST, VST3 and AUformats.
MAAT GON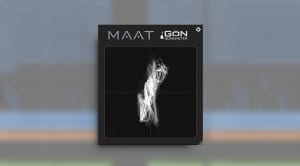 MAAT is best known for its extremely deep, but expensive equalizer plug-ins like thEQorange and thEQblue. But their latest plug-in GON is completely free. Monitoring the phase relation between the left and right channels is crucial in mixing and mastering, and this free goniometer gets the job done with a very clean GUI and easy-to-use features. MAAT says that it's also light on your CPU, which is great if you can't afford to waste CPU power on metering.
GON is available for Windows 7 or higher (32/64) bit and macOS 10.8 or higher (64 bit) in AU, VST, VST3 and AAX formats.
Fake Industries Fuzz Ball
Fuzz Ball by Fake Industries is an open-source fuzz effect. You can control the effect using the fuzz, bounce and output level sliders. The plug-in also offers four presets to choose from: 8 Ball, First Ball, Hyper Ball and Wrecking Ball. Check out the audio demos below – it does sound very nice! Fuzz Ball currently only works on Macs, but the source code is openly available, so maybe someone decides to port it to other platforms like Windows or Linux.
As of now, Fuzz Ball is a VST plug-in for macOS.
Audio demos
Image Sources:
jhudstudio-jparacomp: jHudStudio, Gearnews
maat-gon: MAAT, Gearnews
fake-industries-fuzz-ball: Fake Industries, Gearnews