Best free plug-ins this week: Spectrum Analyser, Graphic EQ and FDN64Reverb
This week's collection of the best free plug-ins includes a classic spectrum analyzer and graphic EQ combo from Red Rock Sound. We also welcome developer Uhhyou back with the unique FDN64Reverb plug-in, which is based on a feedback delay network.
Can't get enough free plug-ins? Check out our huge archive!
Red Rock Sound SA60 Spectrum Analyser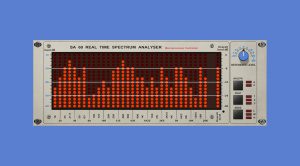 If you've visited any professional studio in the 80s or 90s, chances are that the Red Rock Sound SA 60 Spectrum Analyser plug-in looks familiar. It's obviously based on the ubiquitous Klark Teknik DN60 developed in 1980, which remains a studio staple even today. Like the original, it offers a 1/3 octave resolution. You can adjust the reference level, switch between average and peak readings, and choose from three response times. A great way to keep an eye on your frequencies!
The SA60 Spectrum Analyser plug-in is available for Windows and macOS in VST and AUv3 formats. There's als an AUv3 version for iOS. You can even get it as a Rack Extension for Reason, although that version isn't free.
Get SA60 Spectrum Analyser here
SA60 Spectrum Analyser in the App Store
Red Rock Sound EQ302 Graphic Equaliser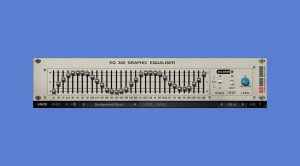 Along with the Spectrum Analyser, Red Rock Sound has released the EQ302 Graphic Equaliser plug-in. It offers 32 bands spaced 1/3 of an octave apart, which correspond to the analyzer. You can switch between ±12 dB and ±6 dB cut and boost ranges. Furthermore, the plug-in offers a switchable low cut filter at 30 Hz to get rid of unwanted low-end rumble. There's also an overall level knob and an overload LED. Use it for room compensation or any other graphic EQ application.
The EQ302 Graphic Equaliser plug-in is available for macOS and Windows in VST and AUv3 formats.
Get EQ302 Graphic Equaliser here
Uhhyou FDN64Reverb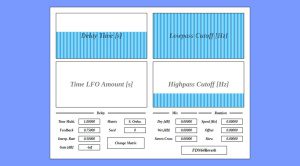 Japanese developer Uuhyou is back with yet another unique plug-in. FDN64Reverb is a reverb based on a feedback delay network (FDN), similar to the excellent Valhalla Supermassive. You can adjust a bunch of delay parameters and apply modulation to the delay time. Moreover, there's a pair of high and low cut filters, and even a rotation effect for extra movement. Don't be put off by the technical-looking GUI – Uuhyou's plug-ins are excellent sound design tools!
FDN64Reverb is currently available for Windows and Linux as a VST3 plug-in.
Videos about free plug-ins
Image Sources:
red-rock-sound-sa-60-spectrum-analyzer: Red Rock Sound
red-rock-sound-eq-302-graphic-equaliser: Red Rock Sound
uhhyou-fdn64reverb-01: Uhhyou