Best free plug-ins this week: KRETS, DigiVerb and EsPhaser
It's Sunday, and that means it's time for our weekly collection of free plug-ins! Klevgränd KRETS is a modular effects environment. DigiVerb is a free reverb plug-in, and EsPhaser is an experimental phaser.
Head over to our archives to browse a huge collection of free plug-ins.
Klevgränd KRETS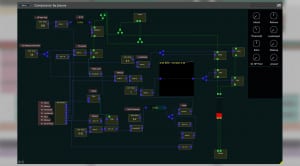 KRETS is still a work in progress, as the modular environment is currently in public alpha testing. Klevgränd is inviting you to download and try its latest creation. KRETS lets you create your own effects from a set of modules based on low-level DSP processing. That means that you'll be dealing with mathematical expressions and functions, rather than ready-made effects. If you're into that kind of stuff, KRETS is a playground for creative experimentation and sound design. Remember that it's still in alpha testing, so you might encounter a bug or two.
Klevgränd KRETS is available for Windows and macOS in VST and AU formats. You'll find a list of modules and a series of tutorials and examples at Klevgränd's website. A free Klevgränd user account is required to download KRETS.
MB Audio Lab DigiVerb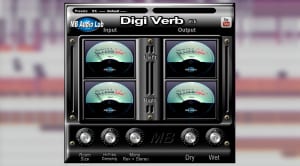 MB Audio Lab DigiVerb is a simple, free reverb plug-in. DigiVerb comes with 15 presets to be used as insert effects, and 15 presets for a send effect configuration. You can tweak the presets by adjusting the room size, high frequency damping and stereo width. There are independent controls for the dry and effect level, and four big VU meters for the input and output levels.
DigiVerb is available for Windows 7 or higher and macOS 10.6.8 or higher. It comes in AU, VST and VST3 formats, and also as a stand-alone application.
Uhhyou EsPhaser
Uhhyou is back with another experimental effect. This time, it's a phaser. The developer says that EsPhaser offers up to 4096 stages and Thiran all-pass filters. It's the same phaser that's also in Uhhyou's EnvelopedSine synthesizer. The plug-in is apparently quite CPU hungry and requires a CPU that supports AVX or SIMD instructions.
EsPhaser is a 64-bit VST3 plug-in for Windows, Linux and macOS, although the Mac version hasn't been tested.
Videos
Image Sources:
klevgrand-krets: Klevgränd / Gearnews
mb-audio-lab-digiverb: MB Audio Lab / Gearnews
uhhyou-esphaser: Uhhyou / Gearnews