Best free plug-ins this week: Explorer, Ambience Enhancer Lite and Quantize
This week's roundup of the best free plug-ins includes a versatile polyphonic synth, a very cool little tool for adjusting the ambience level, and a lo-fi toolkit with a bitcrusher, clipper, and more. Here's Explorer, Ambience Enhancer Lite, and Quantize.
What's the best place to look for free plug-ins? That's right – our archives!
Fabric 70 Explorer
Explorer by Fabric 70 is a polyphonic software synthesizer with three oscillators and a multi-mode filter per voice. It's also got three envelopes, three LFOs, a waveshaper, and oscillator modulation. Besides velocity and aftertouch, you can assign three additional MIDI CC controllers for real-time control. I kinda like the GUI on this one; Explorer seems like a versatile synth and a great way to get into synthesis and sound design. Hence the name!
Explorer is available for macOS and Windows in VST3 and AU formats.
Novo Notes Ambience Enhancer Lite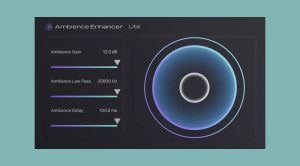 Ever needed to adjust the ambience or reverb level after recording? Ambience Enhancer Lite by Novo Notes lets you do just that. The developer says that it analyzes the incoming audio and divides it into direct and ambient components. You can then adjust the ambience level (like a dry/wet knob in reverse) and shape the sound with a low-pass filter. The plug-in also lets you apply a delay to the ambience. The free version works in stereo; a paid version ($88) for surround applications is coming soon.
Ambience Enhancer Lite is available for macOS 10.15 or higher in AAX, VST3, and AU formats.
SR Musics Quantize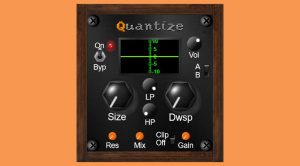 Now for something a bit more rustic. Quantize by SR Musics is a complete toolkit for a variety of tasty lo-fi effects. Besides a bitcrusher, the plug-in includes lowpass and highpass filters, and two circuit emulations. There's also a hard clipping function. The developer says that Quantize delivers everything from 8-bit sounds to the edgy sounds of early digital samplers. It even has an oscilloscope, so you can see how the lo-fi treatment affects your audio signals.
Quantize is available for Windows 7 or higher as a VST3 plug-in (64 bit).
Audio demos
Image Sources:
fabric-70-explorer-0-9-0-01: Fabric 70
novo-notes-ambience-enhancer-lite-01: Novo Notes
sr-musics-quantize-01: SR Musics