Best free plug-ins this week: Dr Phase, Initial Clipper and ReLife
Sunday is freeware day here at Gearnews, and we've got three fantastic new plug-ins for you this week: an emulation of the most famous phaser ever, a cool-looking soft clipper that also does saturation, and a tool for breathing life into dull-sounding audio tracks. Here's Dr Phase, Initial Clipper and ReLife.
Be sure to visit our archives for many more free plug-ins!
Audiority Dr Phase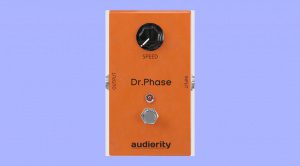 Pedal aficionados will recognize this classic instantly: Dr Phase by Audiority is of course an emulation of the classic MXR Phase 90, probably the best-known phaser pedal of all times. The plug-in's single knob lets you set the modulation speed. And Audiority has added a couple of very useful extras. You can sync the effect to your song tempo, adjust the pre and post effect gain and dry/wet mix, and activate vintage mode for extra vintage vibes. Sounds great on guitar and everything else!
Dr Phase is available for Windows 7 or higher (64 bit) and macOS 10.8 or higher (M1 supported) in VST, VST3, AU and AAX formats.
Initial Audio Initial Clipper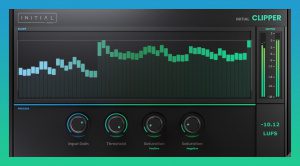 Initial Clipper is a free soft clipper plug-in that prevents your signal from going above 0 dB. The threshold control determines the point above which the clipping is introduced. Initial Audio has also added saturation, because, why not?! You can adjust the positive and negative saturation independently, thereby adding extra harmonic content and warmth to your signal. And have you seen that sweet-looking peak display that shows you exactly what's going on?
Initial Clipper is available for Windows and macOS (M1 supported) in VST and AU formats (64 bit).
Analog Obsession ReLife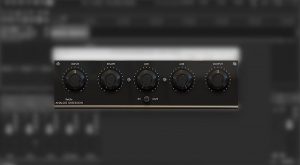 Analog Obsession says that ReLife gives "second life to your lifeless tracks". While we don't know exactly how it accomplishes this task, that sounds like a great idea! Between the gain-compensated input and output knobs lies the shaping section that consists of a one-knob dynamic EQ named SHAPE and a LIFE control that works in mysterious ways to bring your track to life. There's also a MIX knob that allows you to blend the wet and dry signals.
ReLife is available for Windows and macOS in VST, VST3 and AU formats.
Video
Image Sources:
audiority-dr-phase: Audiority
initial-audio-clipper: Initial Audio
analog-obsession-relife: Analog Obsession