Audix sold to Vitec Group: An uncertain future for a trusted music mic brand?
Audix, the famous studio and stage microphone manufacturer has been bought by content creation company The Vitec Group. While you may not have heard of Vitec before, you will have heard of the brands they own. Audix joins brands such as Manfrotto, Joby, and Rycote. But where will a live and studio mic brand fit into a video production portfolio?
Audix sold to Vitec Group
Here at Gearnews, we like to think we have our ear to the ground on what's bubbling in the industry. But today's announcement that respected microphone specialists Audix has been sold to The Vitec Group took us somewhat off-guard!
So why should you care about another corporate brand acquisition? Well, in my opinion, this is yet another sign that the live industry as we know it is changing dramatically. On the one hand, you have Audix, famed for making revered studio and stage microphones and headphones (their DP7 drum mic kit is one of our favourites). On the other, a company focussed solely on content creation and video-focussed products, including the famed Autocue teleprompter system.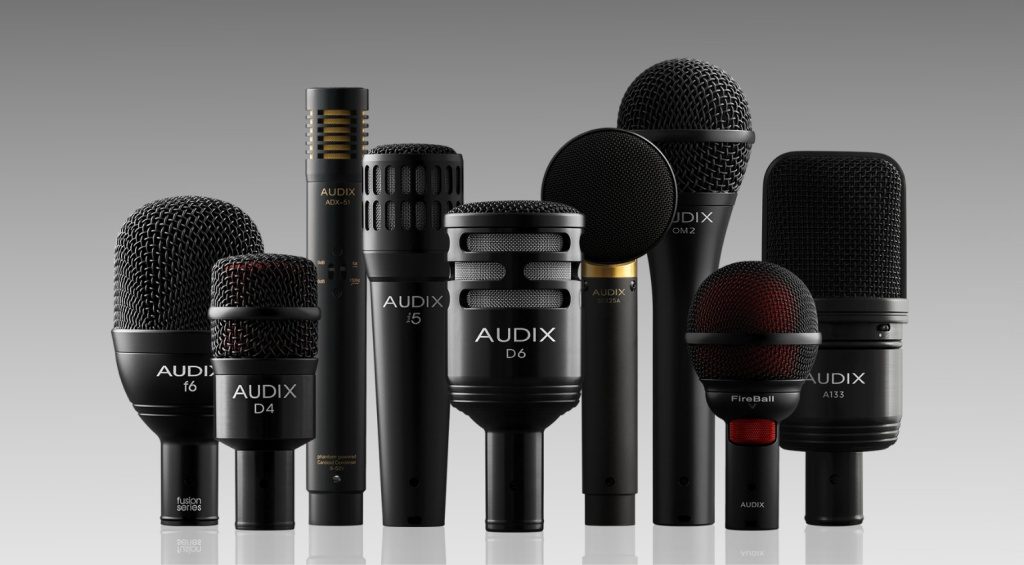 What now for Audix?
Undoubtedly, The Vitec Group is buying Audix for its R&D capabilities in the field of transducer technology. Indeed, we understand that the Audix facility in Portland is due to be converted into the Vitec Imaging Solutions' Audio R&D Centre of Excellence. As you might expect, Vitec also had their eye on Audix's manufacturing facilities. We understand Rycote is now going to be moving to the new R&D and manufacturing centre.
I have little doubt that in a short time we'll see Audix-branded content creation products joining the Vitec roster. But would you buy an Audix-branded podcast mic or shotgun microphone? And what about all the great music products they have for recording and mic'ing live and in the studio? Audix is a brand with a lot of rock'n'roll attached to it. Is that all about to change?
If you look at Vitec's brand portfolio, then the acquisition makes perfect sense. With the exception of some mics under the JOBY brand, you won't see many audio solutions and products. This acquisition gives them a proven R&D facility and an established and respected audio brand.
I think it would be a shame, though, to see the Audix name watered-down for the consumer electronics arena. Or for the new owners to refocus Audix away from live music and studio recording. I don't think we want another re-run of what happened to AKG under Harmann. Let's hope Vitec recognises Audix's brand strength and character and build upon it rather than diluting a classic brand and its products, or re-tooling the brand away from professional music applications.
More Information on Vitec Group and Audix