Audix enters the IEM game with A10 series earphones
Microphone specialist Audix enters the IEM business with its new A10 series of earphones. Is this a serious range of professional products, or a quick cash-grab aimed at the consumer earphone market? Let's dig into the specs and see what's what!
Audix A10 Series
Audix is a stalwart brand of the music tech industry. Undoubtedly, if you've worked in live sound or in studios or in the installation business, then you'll have used Audix mics at some point. In particular, Audix's instrument mics represent "industry standard" items in many FOH engineer's microphone box.
Imagine my surprise when we learned that Audix is now making earphones! It should be noted that I'm specifically referring to the new A10 and A10X as earphones and not IEM's for a reason. That's because the new A10 range is aimed at regular mobile music listeners as well as live musicians. So, does that mean these are just generic lifestyle earphones with a prestige badge slapped on?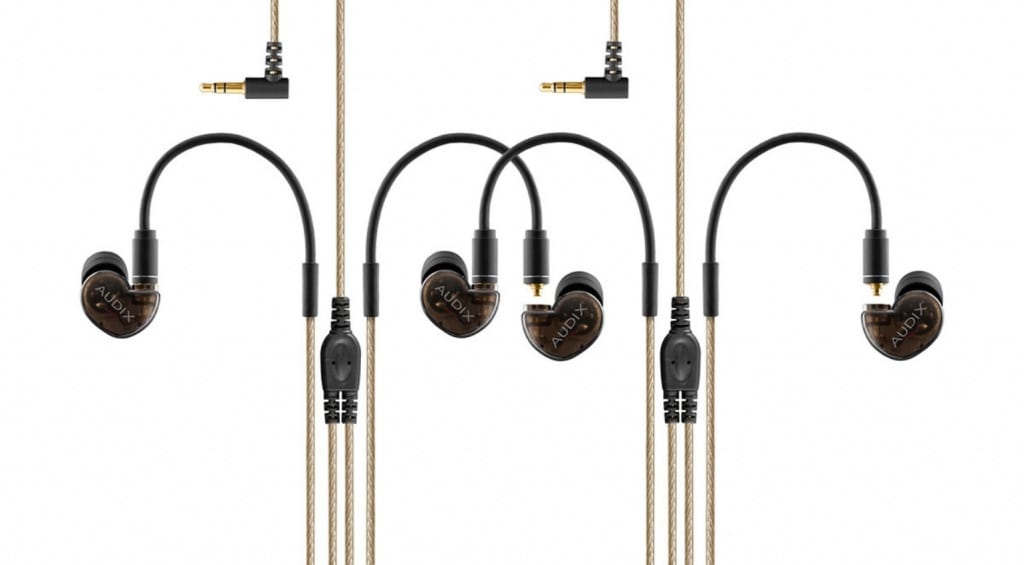 Tough Competition
Audix is wading into a very competitive market sector with the new A10 earphones. As a result, they need to really stand out to stand a chance against their competition. Take a look online and you'll see the A10 earphones retailing at around the £300 price point. That puts them right up against competition from the Shure SE and Mackie MP series.
So do the specifications inspire excitement? Well, if I'm being honest, not really. There are two models in the range: the A10 and the A10X. Both models offer 35 ohms impedance, and you'll find the same levels of noise attenuation, a credible 25 dB at 1 kHz.
You'll find a few differences between the A10 and A10x. The A10 is equipped with a titanium alloy diaphragm and offers 105 dB SPL/mW, sensitivity. The A10X (with a beryllium diaphragm) offers a higher sensitivity at 107 dB SPL/mW. You'll find a difference in the quoted frequency responses too. The A10 ranges from 18 Hz to 19 kHz, while the A10X extends the bass range and starts at 10 Hz.
So, on paper, the A10X is the one you'll be wanting. But without a proper frequency plot, I can't vouch for the accuracy or usability of the quoted frequency responses.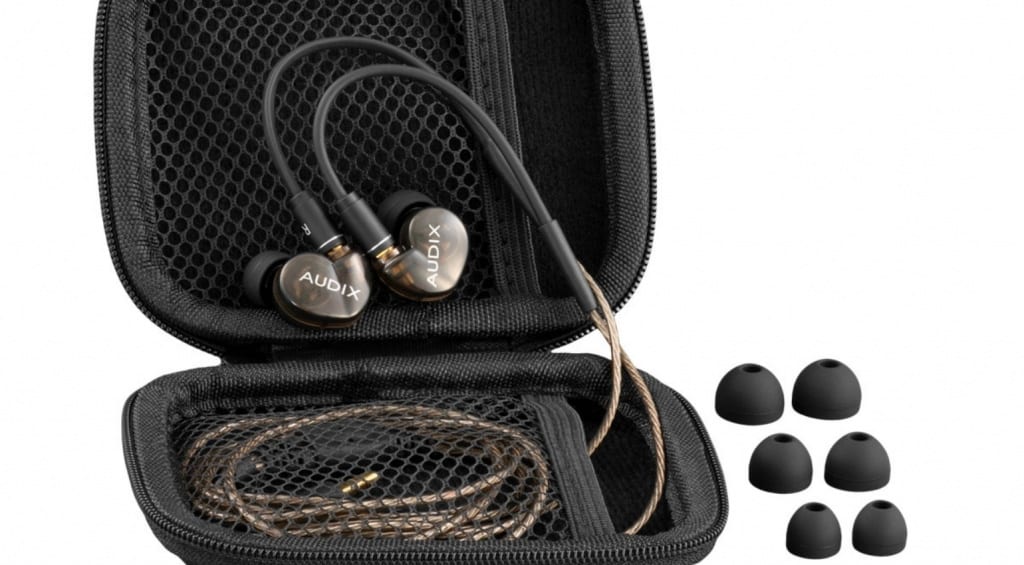 It should be noted that the A10 series earphones are only single-driver designs, albeit 10mm drivers. If you look at their competition, most IEMs at this price point offer multiple driver systems. Audix claims a single driver design offers better phase coherence, although I can't help but feel this might be sales spin.
So, the question remains: Is the Audix A10 series a lifestyle earphone attached to a prestige brand known in professional circles? Not having a pair in my hands (or ears) I can't offer a subjective opinion on whether the A10 series actually sounds any good or not. Ultimately, if they offer good sound rejection (which the specs suggest they do) and if they sound good, then they could do well. Without a doubt though, it's a competitive market Audix is wading into. At this price point, on specs alone, the competition appears to have the upper hand.
More Information about Audix