NAMM 2020: Mackie debuts MP Series, a new in-ear monitoring range
Mackie announced today the full range of MP Series In-Ear Monitors along with the MP-BTA Bluetooth add-on option. The IEM options added today add three high-end options to the MP Series In Ear Monitors range. A bold step by Mackie? It's not the first time they've gone after an established market-place and succeeded…
Announced today ahead of the NAMM 20202 show, Mackie has announced a complete and comprehensive range of In Ear Monitors. Launched around March last year the Mackie MP Series In Ear Monitors have just been joined by three new arrivals. Also announced today is the MP-BTA Bluetooth adaptor which lets you take your favourite Mackie MP IEM's on the move.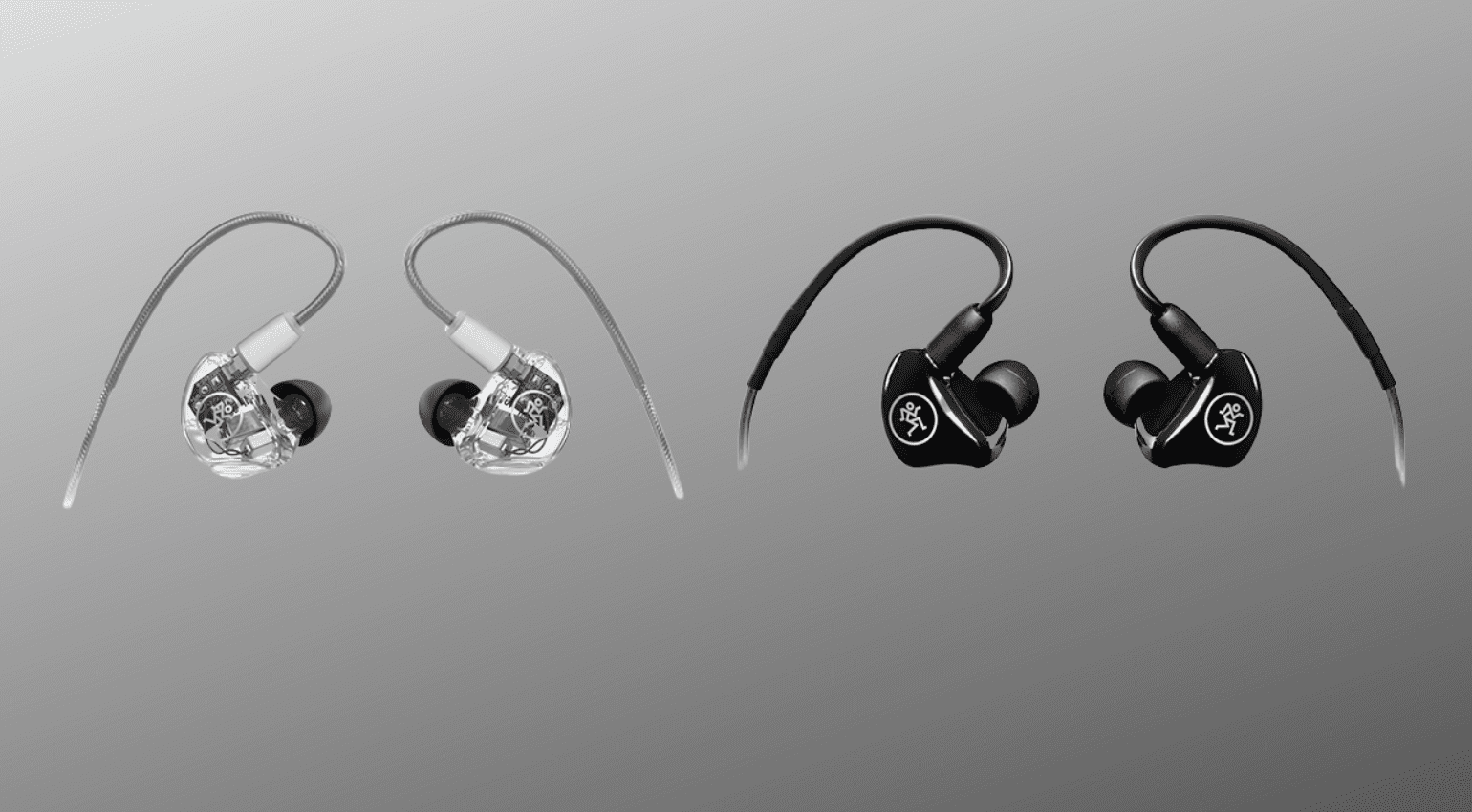 MP Series In Ear Monitors: priced for every pocket
There's no shortage of IEM solution on the market nowadays with everything from cheap and cheerful earbuds, through to solutions which cost as much as a reasonable hatchback car! Mackie's MP Series comes in at price points attainable for any musician and promise great bang-for-buck. Detailed specifications are available on Mackie's webpage, but let's take a quick overview of the MP Series lineup:
MP-120 – an entry-level design using a single dynamic driver ($149)
MP-220 – dual dynamic driver design offering greater bandwidth and detail ($199)
MP-240 – dual hybrid driver design featuring a balanced armature driver and a dynamic driver ($249.99)
MP-320 – entry point for a three-way driver design in the range. The MP-320 uses a triple dynamic driver design ($299.99)
MP-360 – triple, balanced armature design offering " breathtaking clarity and detail" ($399.99)
MP-460 – flagship, quad driver design using four balanced armature drivers. ($499.99)
One-Size fits all
As you'd expect, all the IEM's in the MP Series have been designed for a comfortable fit to the wearer. Mackie includes a host of goodies with each MP series IEM bundle including earbud tips and a hard carry case. The market for IEMs is diverse nowadays; from mobile audio enthusiasts, who'll value the isolation and high quality, to professional musicians. We reckon Mackie's MP Series In Ear Monitors offer something for everyone.
More Information
Image Sources:
Mackie MP In-Ear Monitor Series: Mackie