Behringer moves into the Content Creator Market with the Video Mic X1
You will undoubtedly know Behringer for its vast and accessible range of music technology products. Does the release of the Video Mic X1 hint at a desire to expand into products aimed at content creators? We take a look at this newly released stereo video microphone.
The Behringer Behemoth
By now, we all know of Behringer. It's a company that's not afraid to court controversy and also a company that's (arguably) brought bargain music tech to the masses. Behringer (and its parent company, Music Tribe) makes a product to fill virtually every niche in the music tech world, all at affordable prices.
However, if you've been following my ramblings in our Live zone, over the last year, you'll be aware that the marketplace is changing. Many of you have moved from traditional live gigs to reaching out to your audiences via live streaming. Furthermore, many creatives have moved to content creation and video production.
With this in mind, I've been surprised not to see any dedicated content creation products appear from Behringer. However, today's press release may hint at a change of direction?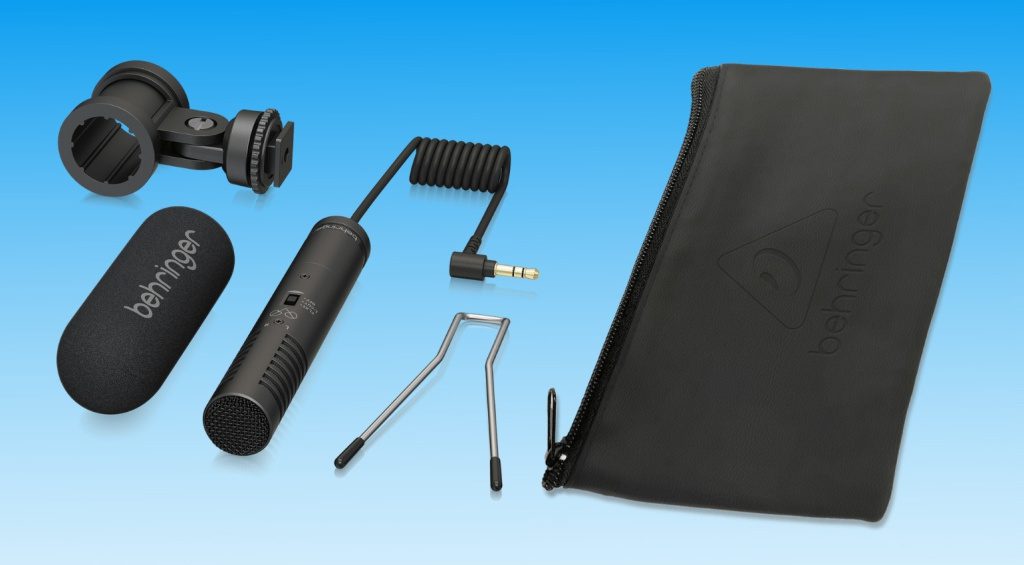 Behringer Video Mic X1
Ok, ok, I can hear you: "But it's just a video mic Bob! It's not exactly earth-shattering news, is it?". But let's take a look at the specs though and then discuss why I'm bothering to cover a video mic in the Live zone at all!
The Video Mic X1 is a dual-capsule, X/Y condenser mic, primarily designed for use with DSLRs and so on. It is, as you'd expect from Behringer, extremely affordable at just $49.
So why is this newsworthy? Well, just this week we heard that AUDIX has been sold to The Vitec Group. Additionally, our list of best selling live gear of 2021 all indicated that content creation microphones are now the hot selling item.
Behringer doesn't make a product unless they know it will sell in very large quantities. The Video Mic X1 is a relatively insignificant product, right now, but could be a barometer that Music Tribe is casting its eyes on the video content creator marketplace.
Up until now, it's a marketplace that's been ruled by manufacturers such as Rode, Shure and Sennheiser. Behringer has a long history of being a marketplace disruptor. Is this a sign of things to come? Let me know in the comments what you think!
More Information on Video Mic X1
Image Sources:
Behringer launches the Video Mic XV1 kit: Behringer