Zoom G2 Four and G2X Four: New low price amp modellers & multi-FX
New updated wallet friendly amp modellers with multi-effects
The Zoom G2 FOUR and G2X FOUR are two new affordable floor pedal units aimed at guitarists. All amp models have been updated with Zoom's new multi-layer IR technology. Plus, a new cross-button navigation system should make them easier to use whilst you are playing.
Zoom G2 Four and G2X Four
The original G1 Four and G1X Four were released back in 2019. Now Zoom has launched these two updated G2 FOUR and G2X FOUR models.
The housing has been redesigned and now offers a new navigation concept. Cross buttons should help to control the pedal only with your feet and make settings spontaneously.
Ease of use
The pedals have four endless controllers and these allow quick adjustment of the effect parameters as well as the output settings.
Plus, this redesigned user interface should also make it even easier to edit effect parameters, rearrange effect chains and access the looper and tuner.
New Amp Modelling, Effects & Editor
According to Zoom, their in-house amp modelling system has been upgraded. The new multi-layer IR technology uses pulse responses that have been recorded at three volume levels and can be blended depending on the volume of your guitar.
In total, you get 22 amp/cabinet models, 100 effects, of which up to 7 effects at the same time. Plus they have 250 pre-installed patches to get you going.
Users can edit and save their own sounds not only on the device itself but also with the Handy Guitar Lab app for iOS and Android.
Looper, USB-C audio interface and more
Also included is a looper with 80 seconds recording time and a drum machine with 68 rhythm patterns. The power supply is either via an external power supply or you can use USB bus power.
An AUX input and a headphone jack are also available, which makes these units nice and versatile for players on the move.
The G2 Four and G2X Four are designed for connection to a guitar amp, studio monitors, PAs and headphones.
After switching on, you set them up perfectly for your setup by choosing between LINE or AMP. The devices can also be used as a 2-in/2-out audio interface via the USB-C port.
MSRP – Zoom G2 FOUR EUR 229*  and G2X FOUR  EUR 259*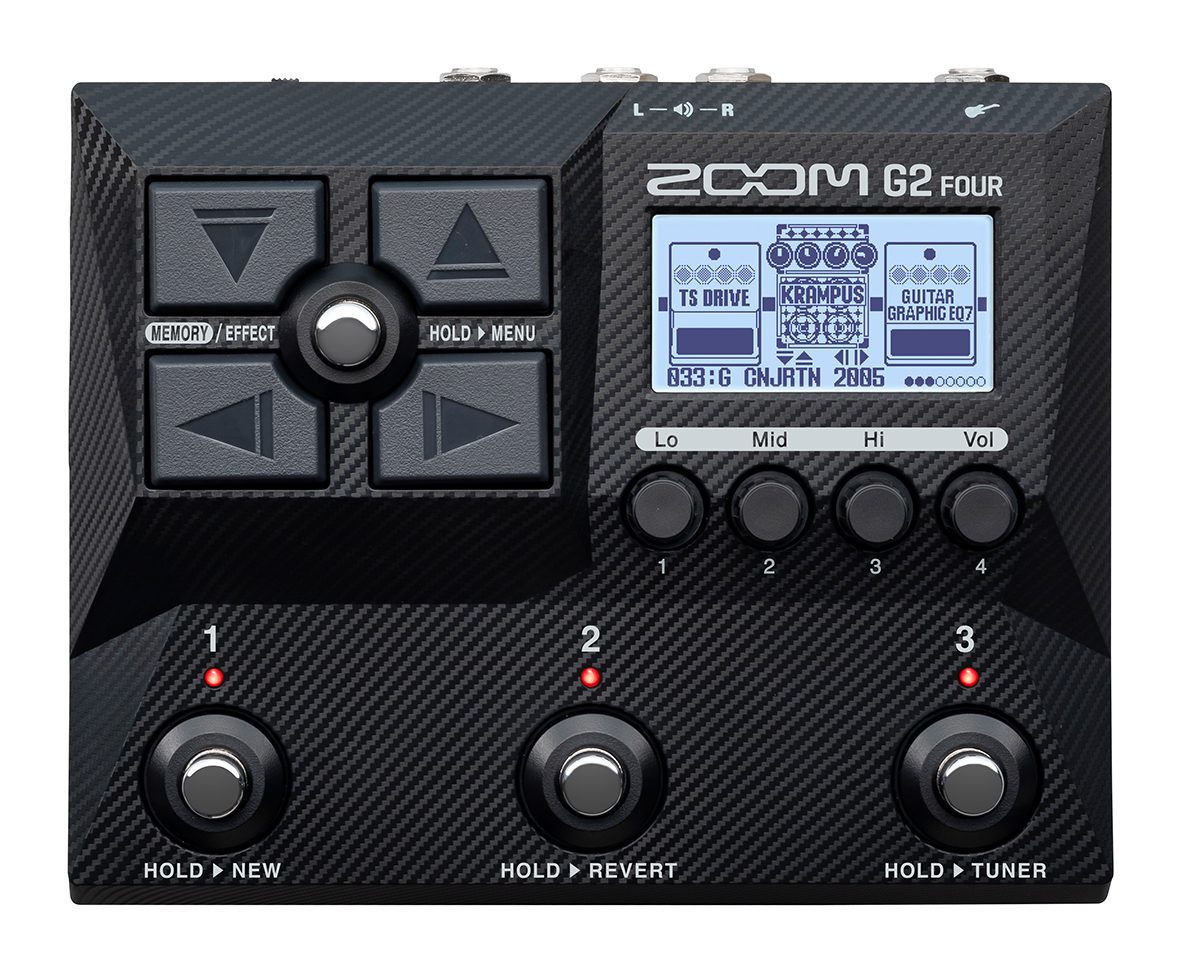 Zoom G2 FOUR Guitar Multi-Effect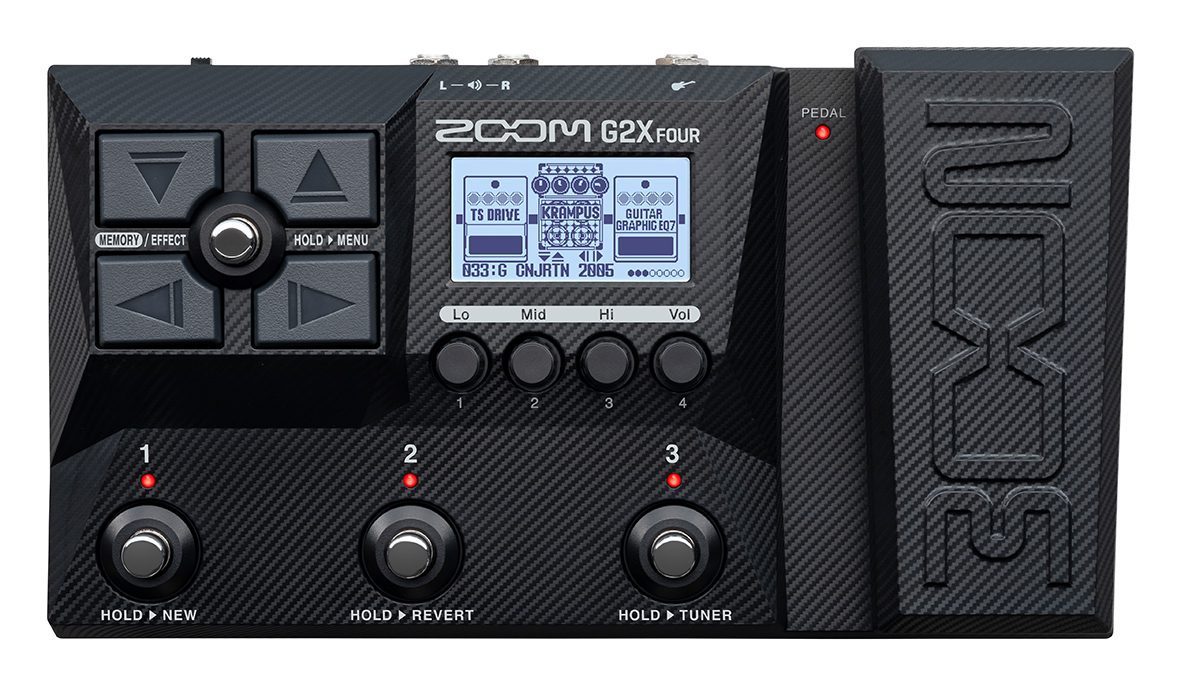 Zoom G2X FOUR Guitar Multi-Effect
More Information
Videos
* This post contains affiliate links and/or widgets. When you buy a product via our affiliate partner, we receive a small commission that helps support what we do. Don't worry, you pay the same price. Thanks for your support!
Image Sources:
Zoom G2 FOUR: Zoom
Zoom G2X Four: Zoom